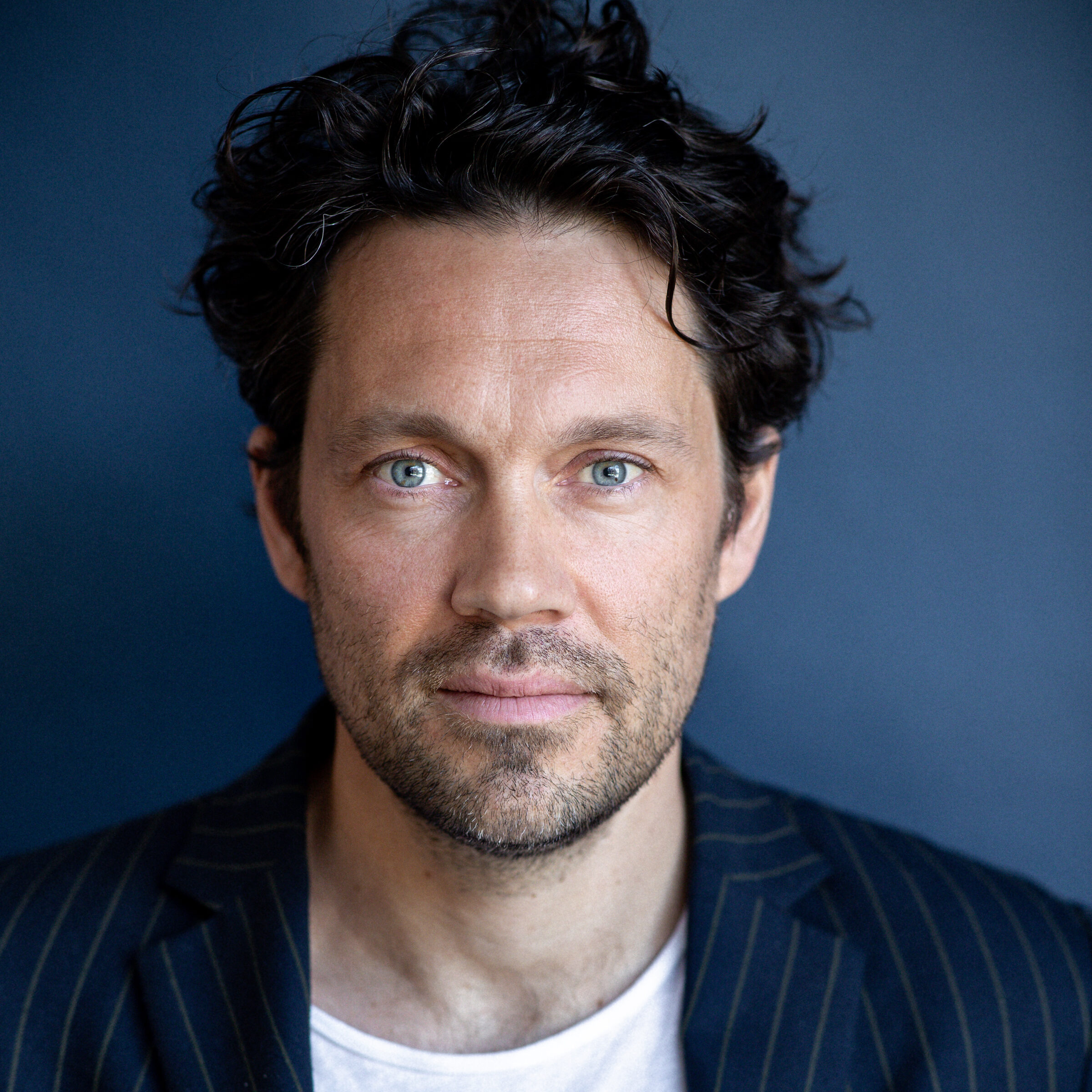 BIG - Marsian architecture on Earth
Jakob is a Partner at BIG and has collaborated with Bjarke Ingels since 2003. As a Project Leader for several award-winning projects, Jakob has been instrumental to many of BIG's largest commissions. He is currently Partner-in-Charge of Mars Research City in Dubai - the first prototype of Martian architecture on Earth, where an exhibitions and learning center will be combined with research facilities for developing new building methods and self sustaining off-grid communities. Mars City in the United Arab Emirates, will represent the start of a Martian vernacular architecture on Earth.
Jakob also heads BIG IDEAS, BIG's technology-driven special projects division. Through analysis and simulation, BIG IDEAS informs BIG's design decisions with research-based information—Information Driven Design.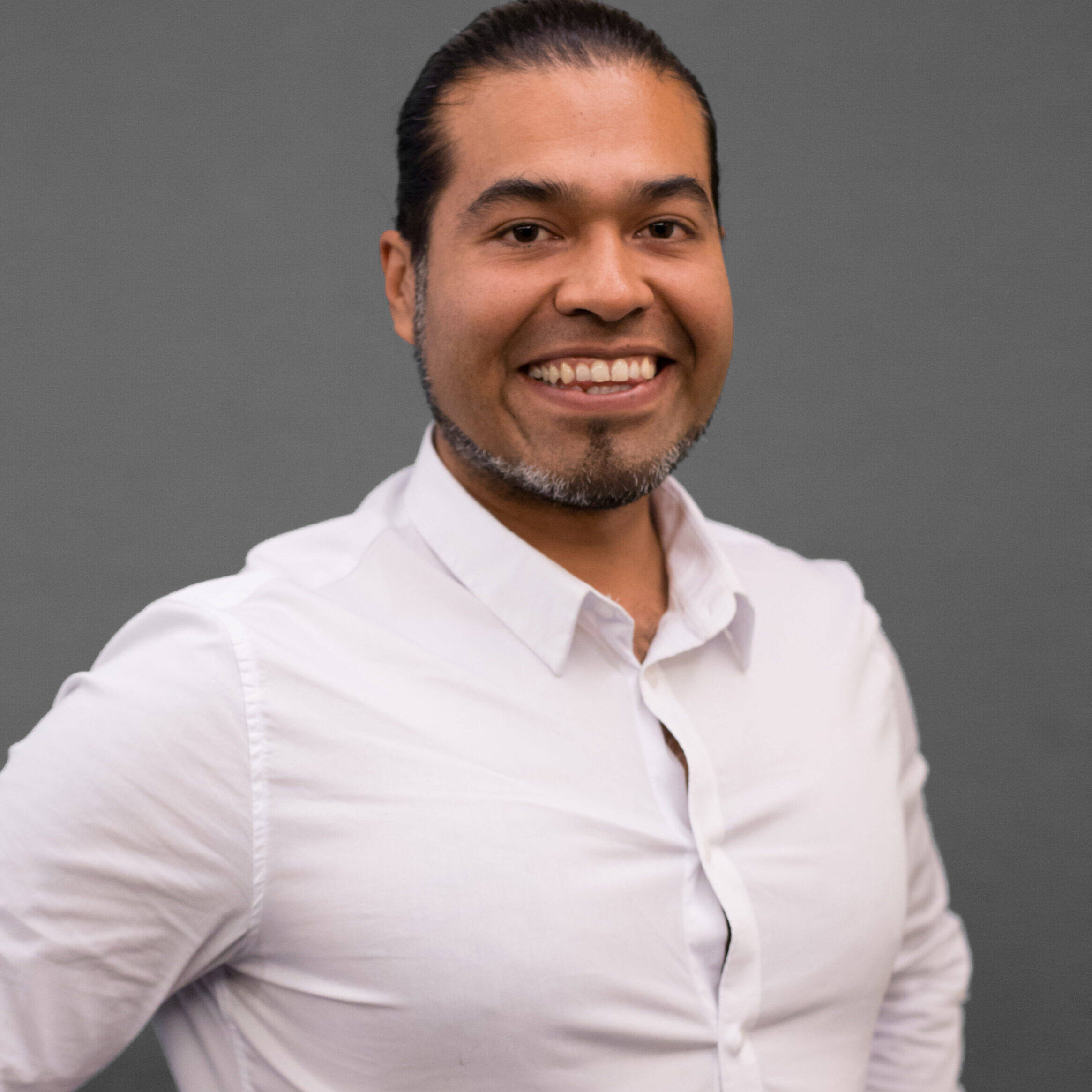 ispace - in search of water on the Moon
ispace is a Japanese company that has turned its attention to the Moon. They believe that by taking advantage of lunar water resources, we can develop the space infrastructure needed to enrich our daily lives on earth—as well as expand our living sphere into space. Also, by making the Earth and Moon one system, a new economy will support human life, making sustainability a reality. Search for water on the Moon is the first step to achieving that goal for ispace.
Carlos is ispace's Space Resources Utilization (SRU) Engineer working on projects as; The creation of the Lunar Ore Reserve Standards (LORS), estimation of space resources and reserves, and the optimisation of the SRU Value Chain. He is also a member and one of the leads of the science team at PROSPECT (ESA) which is part of the Luna 27 mission (Roscosmos).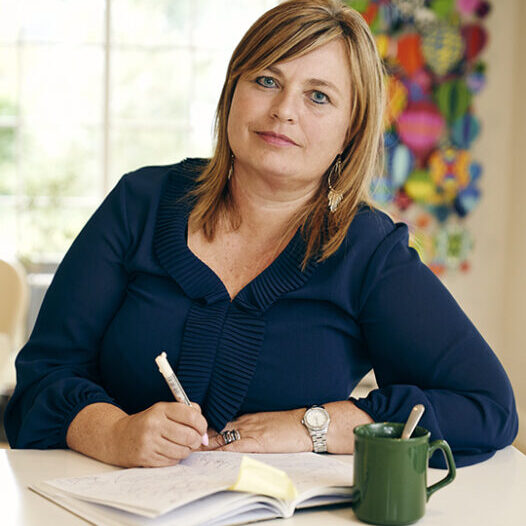 Space entrepreneurship: lessons from the satellite industry
Karina co-founded Satcom1 in 2003. Satcom1's primary goal was to become a complete global SATCOM solution and airtime service provider for all business jets, VIPs and governmental aircrafts.
In 2008, Karina became the CEO of Satcom1. In this position, she re-evaluated and readjusted the objective of the company to being innovative, technically superior, and to become market leader within SATCOM network design and airtime functionality.
In 2015, Satcom1 was sold to Honeywell Aerospace for more than 80+ million USD.  Today, Karina enjoys her true dedication to the satellite industry, entrepreneurships and mentoring young startups.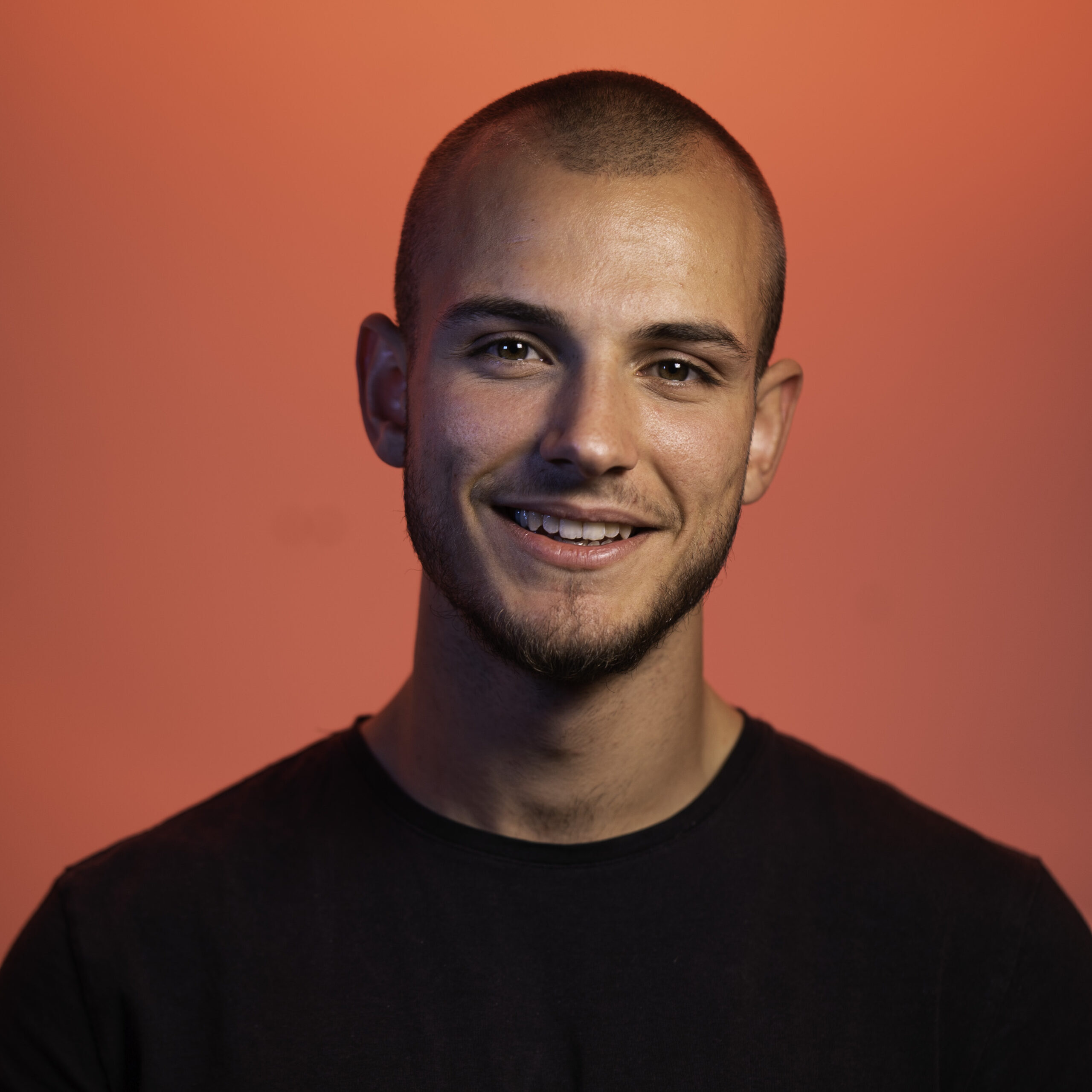 Designing for the Moon: LUNARK and terratech 
Sebastian is an architect and co-founder of SAGA Space Architects, a new design practice working on making space liveable for future space travelers by approaching the design of habitats from a human perspective, where mental well-being and social sustainability is part of the life support equation. SAGA is focused on making people thrive in outer space, and not just survive. SAGA is finishing the development LUNARK, a Moon habitat which will be tested in northern Greenland on a simulated moon mission for three months later this year. Sebastian and his co-founder Karl-Johan Sørensen will be the crew during the mission.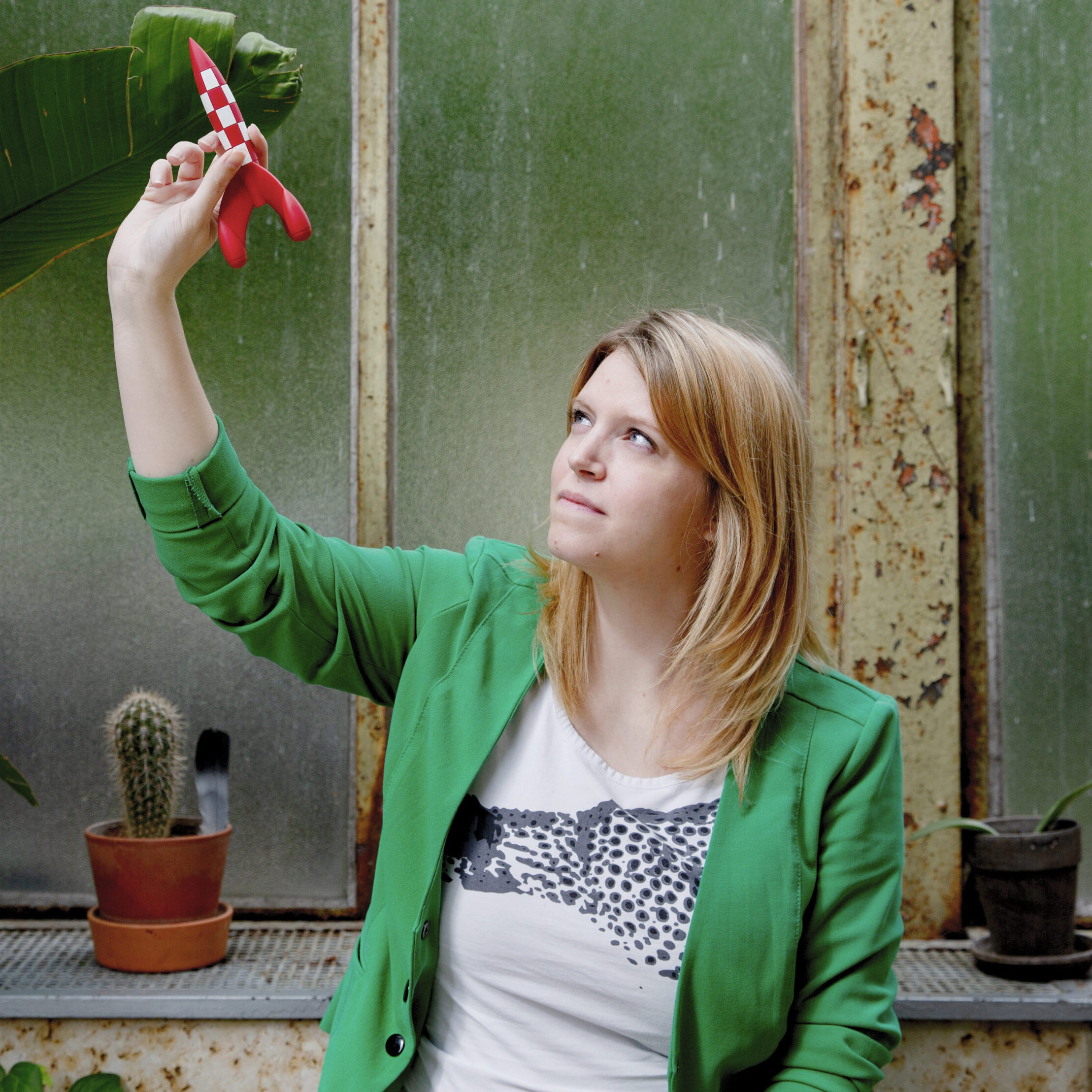 Earth Observation, opportunities in space and how the space industry has developed over time
Tina is a Danish astrophysicist, author and science communicator. She holds a master's degree in astrophysics from Copenhagen University, with a research speciality in space weather. In 2013 she became head of science and outreach at the Tycho Brahe Planetarium in Copenhagen. During her time at the planetarium she was awarded a European award for her work on inclusion and diversity as part of the development of the exhibition Made in Space.
 In 2019 Tina founded her own science communication company, Tina Ibsen Formidling to help museums, researchers and space agencies with developing educational and public engagement activities as well as launching her own projects. In 2019, she published her first book, Fortællingen om universet, and launched the podcast RumSnak.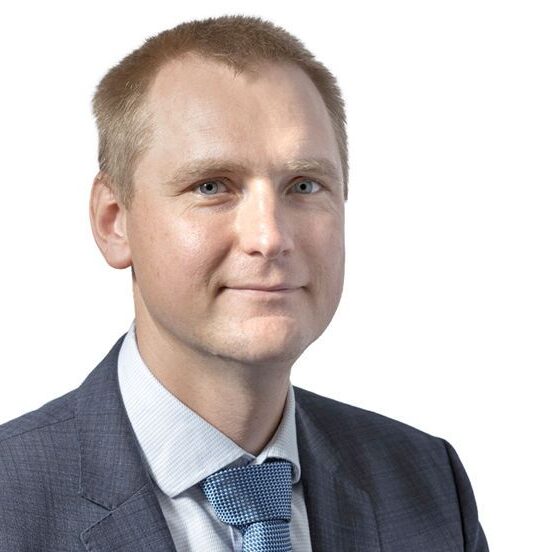 Entrepreneurship in the age of New Space
Lars K. Alminde is the Chief Commercial Officer of GomSpace and also one of its founders. The company is a specialist in nanosatellites and a major player in the "new space" market working both on the commercialisation of low-earth orbit as well as ambitious exploration projects to asteroids with the European Space agency.
At Founders of Tomorrow, Lars will share his insights from being a space entrepreneur including advice on how to tackle some of the pitfalls that is to be expected if one launches in this direction.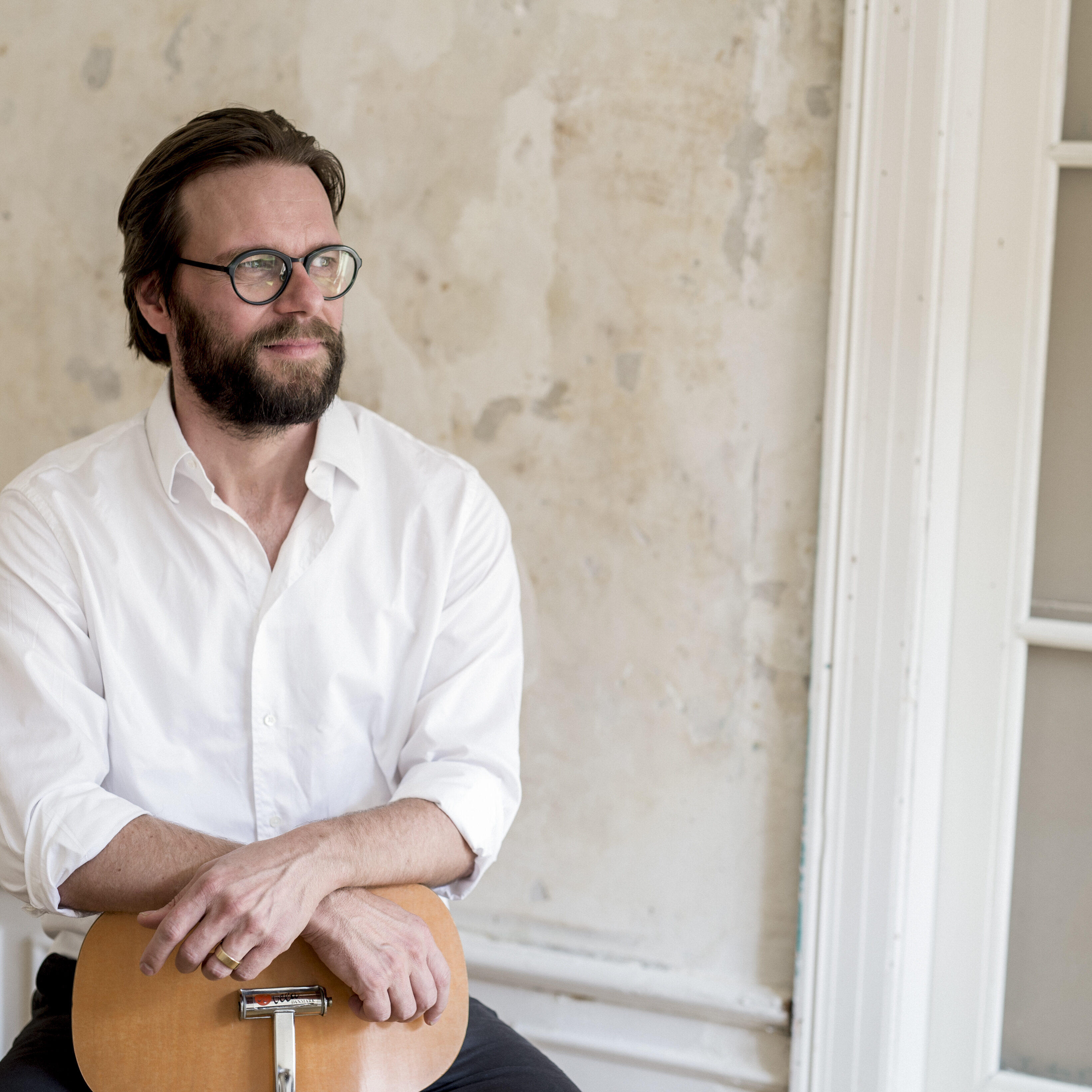 Introduction to exponentials
Anders Hvid is author, entrepreneur and thoughtleader on future of tech, business and society. He is co-founder of Founders of Tomorrow. Anders also co-founded DareDisrupt with a mission to empower the minds of a million people. Together with his partner Jannick B. Pedersen, he published the book Face the Future. In Denmark he is currently one of the most requested speakers and commentators in the media and press on the topic of emerging technology, disruption and the future of business and society.
In his talk, Anders will discuss how exponential development in technology enables us to create solutions to some of the most pressing problems on this planet and will call upon the participants to come up with radical ideas.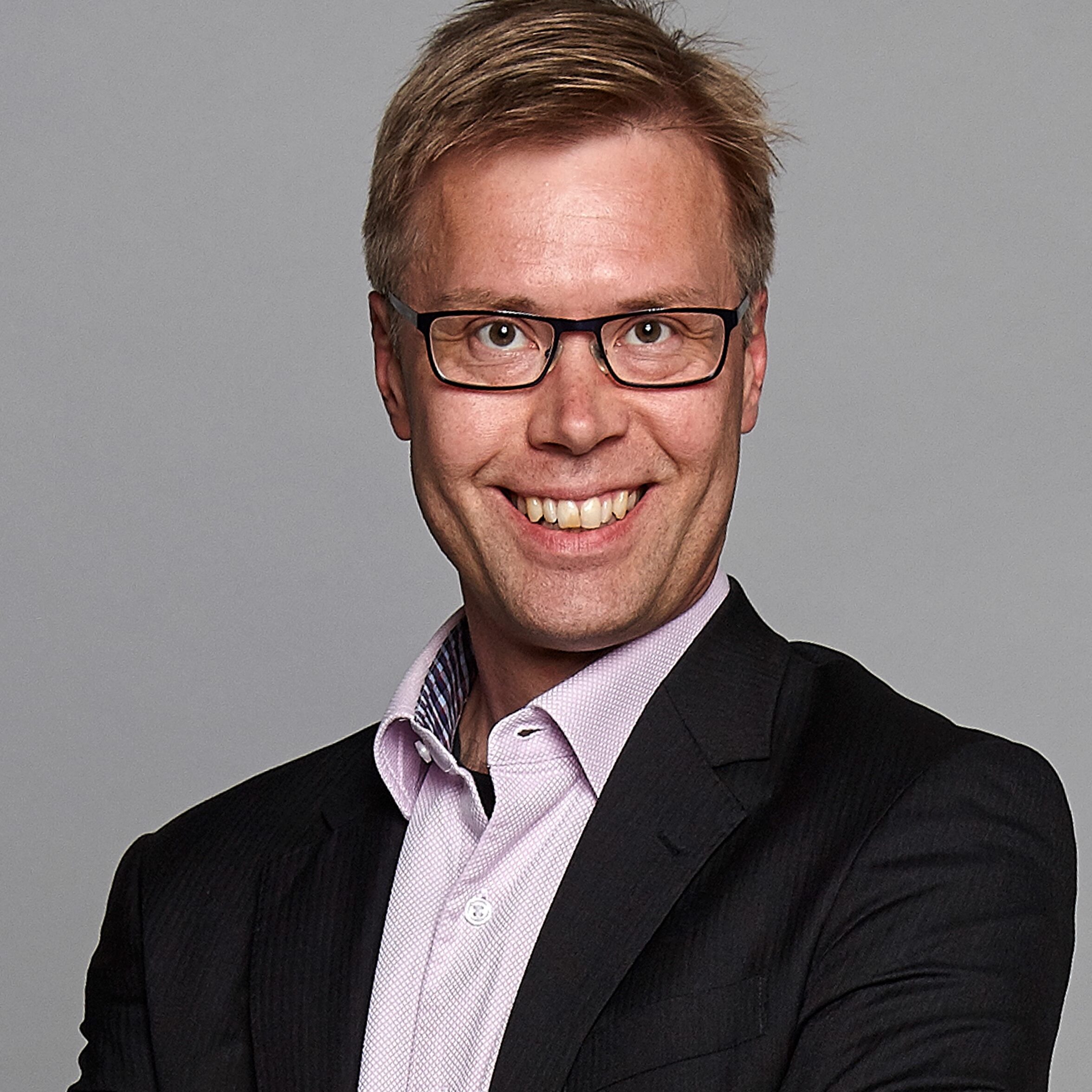 Aurora Propulsion Technologies for clean and debris free space
Roope is Chairman of Aurora Propulsion Technologies, a Finnish space technology startup developing portfolio of SmallSat attitude control and orbital manoeuvring solutions. Aurora's mission is to ensure clean and debris free space, whilst prolonging the useful lifespan of satellites reducing the need to renew satellites as often as before.
Roope supports companies in developing and implementing innovation and technology strategies. He has experience as Head of Innovation Programs in Nokia Strategy and Business Development, focused on Incubating new businesses and work with Spin-in's and -out's. Roope supported the development of the Finnish National Space Program. He is a holder of eight patents, a father and a passionate foil fencer.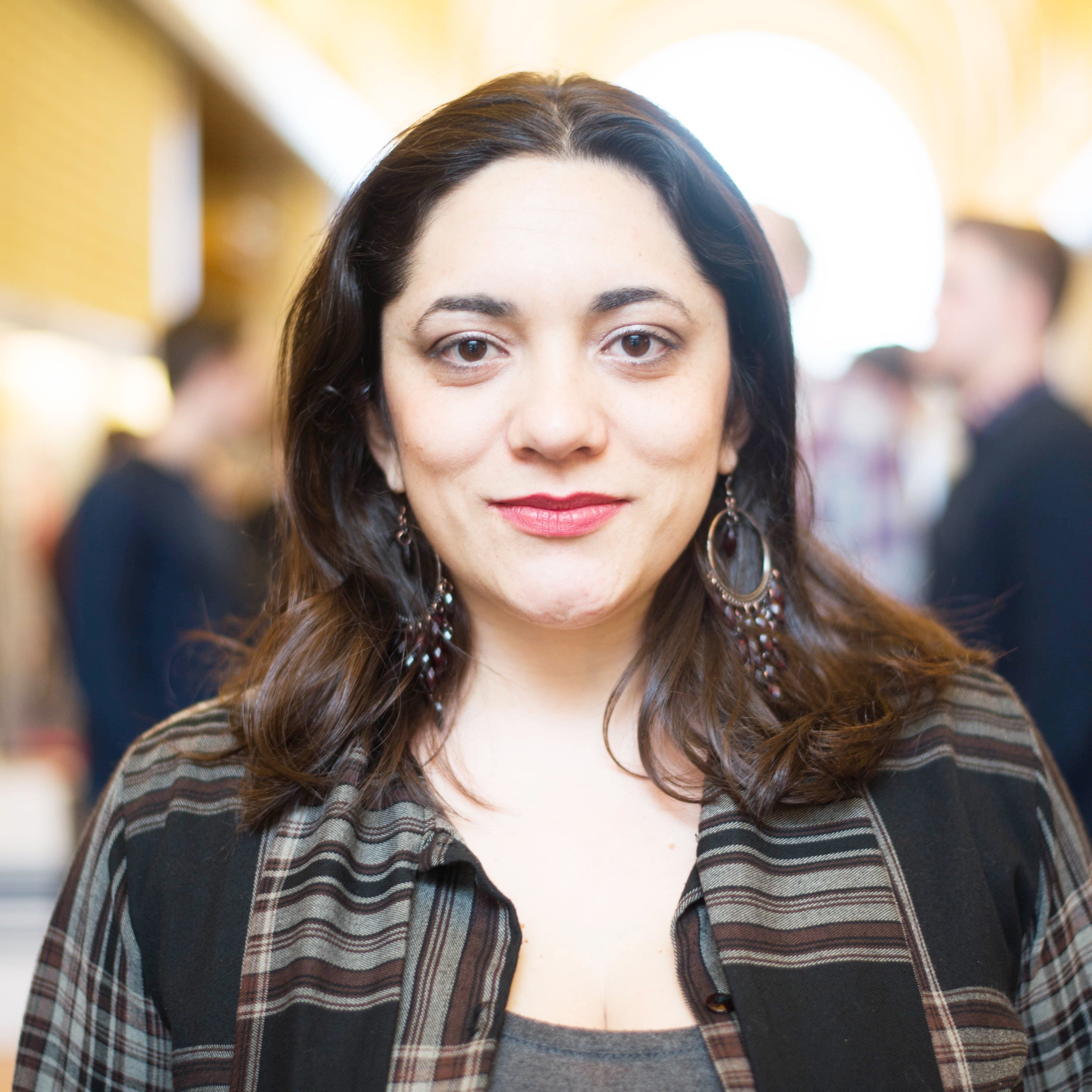 Keynote: How data can empower us to change the world
Fernanda Drumond is the Head of Operations at Gapminder. She holds a Master of Science degree in Development Studies, with background in International Relations. Demography and frame analysis are her main interests and she believes that understanding global trends is the key to a sustainable future!
Fernanda likes to lecture about Dollar Street, showing how people really live across different income levels. She also talks about the mega misconceptions that skew people's worldview in lectures and workshops to companies, universities, schools and non-profits.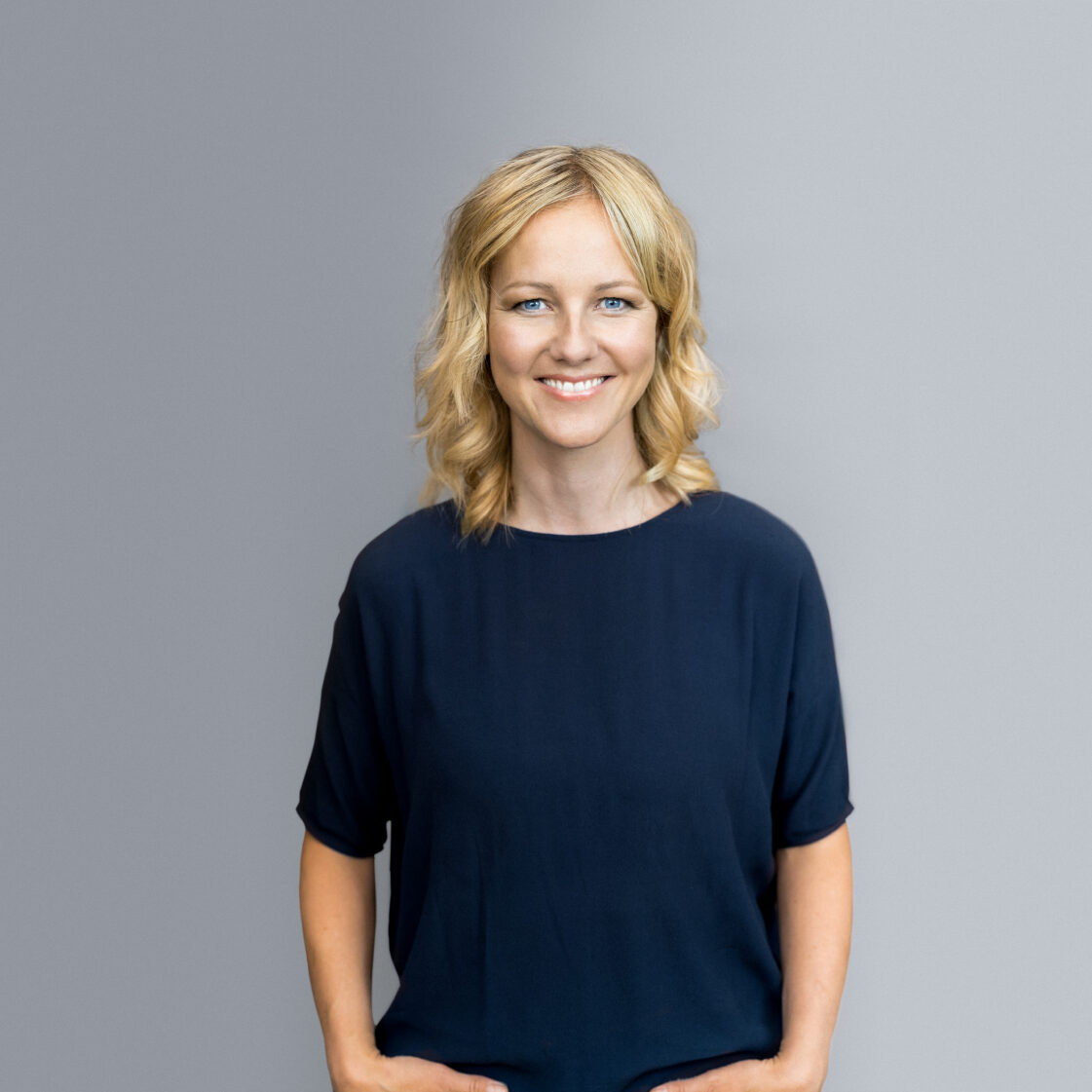 Circular Economy as a way to address the 1.5°C Challenge
Ida Auken is Member of Parliament for the Danish Social Liberal Party, former Minister of Environment of Denmark (2011-2014) and currently the party's spokesperson on the environment, climate, energy, business and IT. She has been acknowledged as one of Europe's most promising young political leaders and is known both domestically and abroad for her work on climate, circular economy and new technologies.
Together with the Danish Society of Engineers IDA, Ida founded  the SIRI-Commission, which, among other things, aims to identify how Denmark can benefit from developments in the fields of artificial intelligence and digital disruption. At Founders of Tomorrow 2019, Ida will talk about the potentials of circular economy to address the 1.5°C Challenge.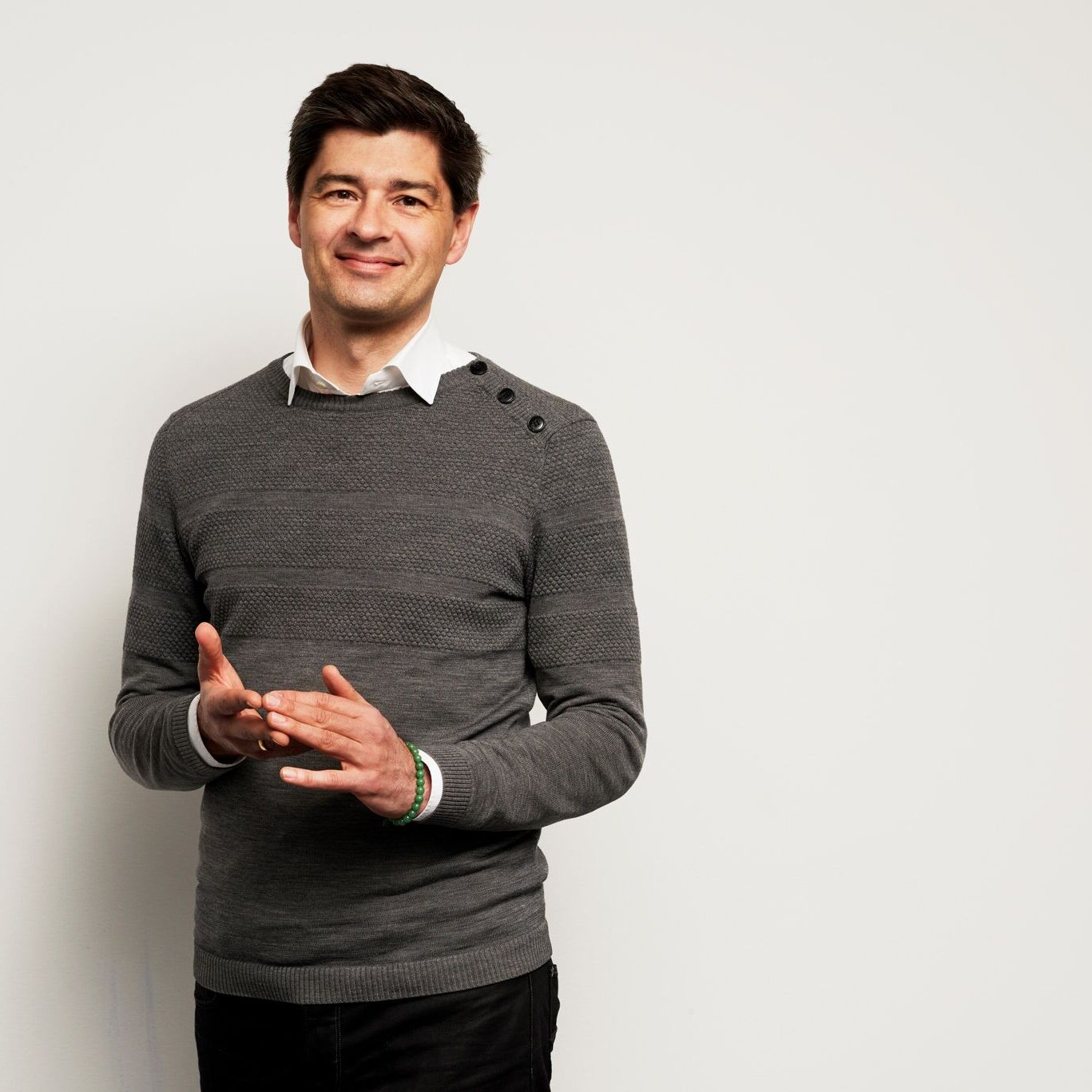 Being a disruptor in the quantum biology space
Nikolaj is a science adventurer, water bridger and quantum biologist. He is currently a senior researcher at Center for Energy Resource Engineering, DTU Chemical Engineering.
Nikolaj's main curiosity revolves around understanding life - in particular in relationship to electromagnetic fields, DNA and new properties of water. He is currently establishing a research group around this emerging - and controversial - field, by some called quantum biology or bioresonance. Understanding and exploring a new, quantum coherent phase of water, similar to laser light and graphene, is a cornerstone in this endeavour.
At Founders of Tomorrow 2019, Nikolaj will talk about being a scientific disruptor and pursuing new discoveries that might help solve parts of the 1.5ºC Challenge.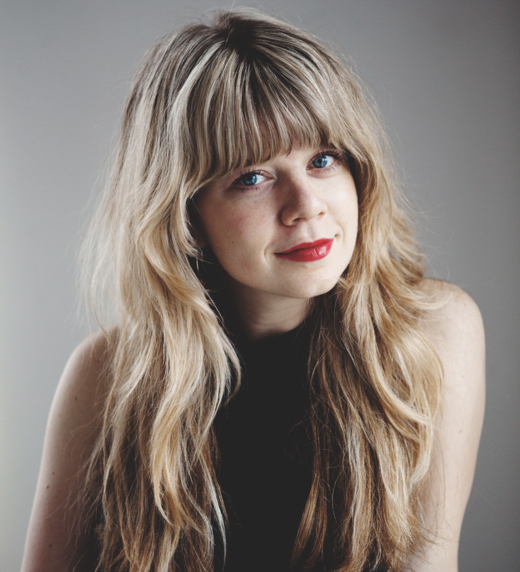 Emerging biotechnologies and ethics
Britt is a broadcaster and author researching the science and ethics of emerging biotechnologies, such as synthetic biology, personal genomics and gene-editing. She has a PhD from the University of Copenhagen in science communication and describes herself as a "science storyteller". 
Britt is co-host of the BBC podcast Tomorrow's World. Her first book, Rise  of the Necrofauna: The Science, Ethics and Risks of De-Extinction was published by Greystone Books in collaboration with the David Suzuki Foundation.
Britt can also sometimes be found hosting Canada's national science television program CBC The Nature of Things, Canada's national science radio show CBC Quirks and Quarks, and BBC Radio 4 documentaries. 
In her talk, Britt will give an overview of some of the emerging biotechnologies, such as CRISPR, that are redefining how humans can design living systems. The narrative she weaves will raise important environmental and ethical questions that such technologies force our societies to face.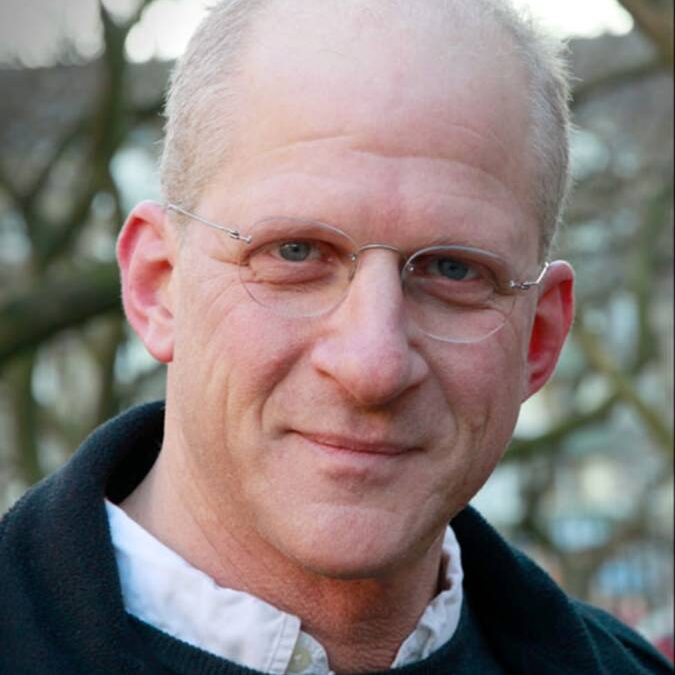 Quantum Computing
Charles is Director of the Center for Quantum Devices, a Center of Excellence sponsored by the Danish National Research Foundation, and Director of Microsoft Quantum Lab – Copenhagen.  He has a Ph.D. in Physics from Harvard in 1990 and in 2016, he joined Microsoft as Principal Researcher while remaining as Professor at The Niels Bohr Institute.
Marcus's research interests focus on quantum mechanically coherent electronics, quantum bits, and topology in condensed matter systems. The long-term research goal is to build and explore large-scale interconnected quantum coherent systems with applications in quantum information processing.
At Founders of Tomorrow 2019, Charles will give an introduction to quantum computing and how this developing technology could help to solve the 1.5oC Challenge.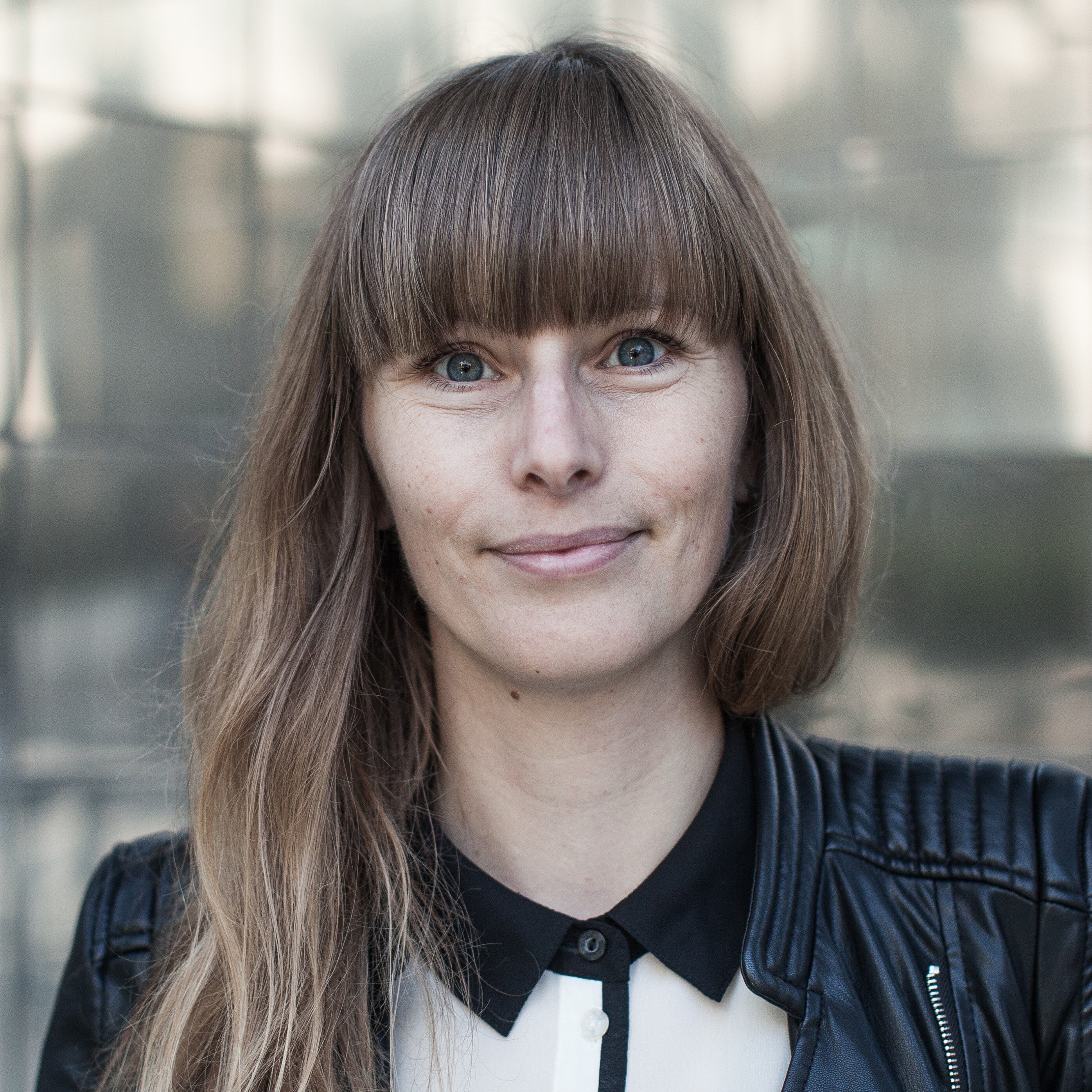 Lone Juul Dransfeldt Christensen
Hacking the Challenge
Lone is an ethical hacker driven by the intellectual challenge of bypassing limitations. She currently works as a security architect for Bang & Olufsen.
In her fireside chat at Founders of Tomorrow 2019, Lone will share her insights into how hackers find alternative ways around obstacle and how hackers form movements to address problems and defend what they believe in. She will also inspire the participants with thoughts on how a hacker's way of thinking and dealing with challenges can help to solve the 1.5oC Challenge.
Artificial Intelligence
Thomas is an associate professor in Artificial Intelligence at the Technical University of Denmark. His main current research focus is on social aspects of AI: how to make the computers, smartphones and robots of the future socially intelligent, so they can interact in a flexible and socially competent way with humans and robots. The application areas of interest include intelligent personal assistants, mobile robots and intelligent learning tools.
Thomas has a broad multi-disciplinary expertise in AI with top-level publications in logic, knowledge representation, automated planning, action learning and philosophical aspects of AI.
At Founders of Tomorrow 2019, Thomas will talk about the opportunities presented by AI for tackling the 1.5°C Challenge.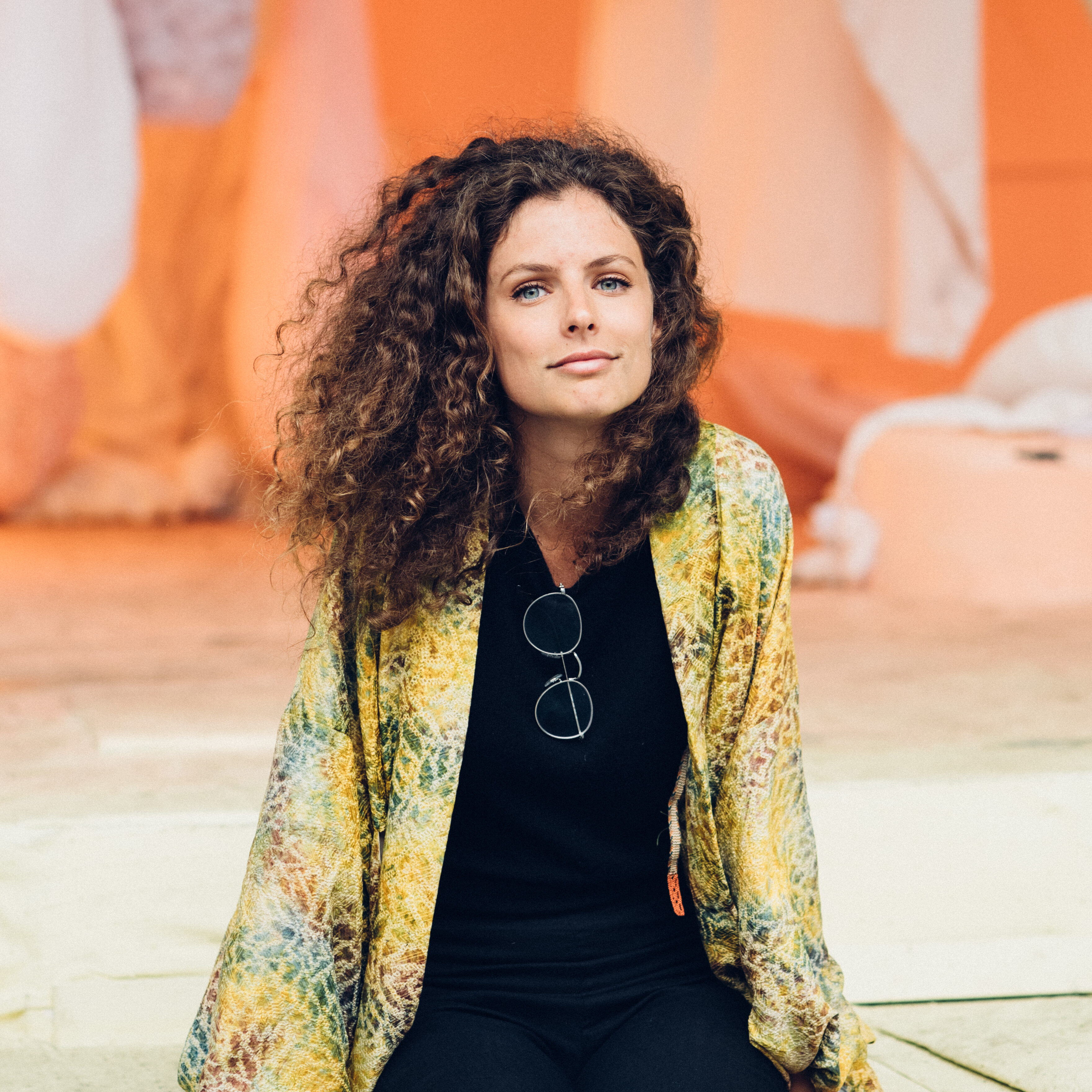 Digital Manufacturing: why matter really matters again
In her talk at Founders of Tomorrow 2019, Märtha will explore the promise of digital manufacturing: that one day, the material, shape and size that currently make up our material world no longer is defined by a few. But by all of us.
Just discuss design with your AI software. Just press print on your 3D printer. Just drag and drop your robotic arm.
Märtha Rehnberg is Co-Founder of DareDisrupt, expert on the future of production and global value chains, and member of the 'High Level Industry 2030 Roundtable' at the European Commission where she advocates sustainable and disruptive production.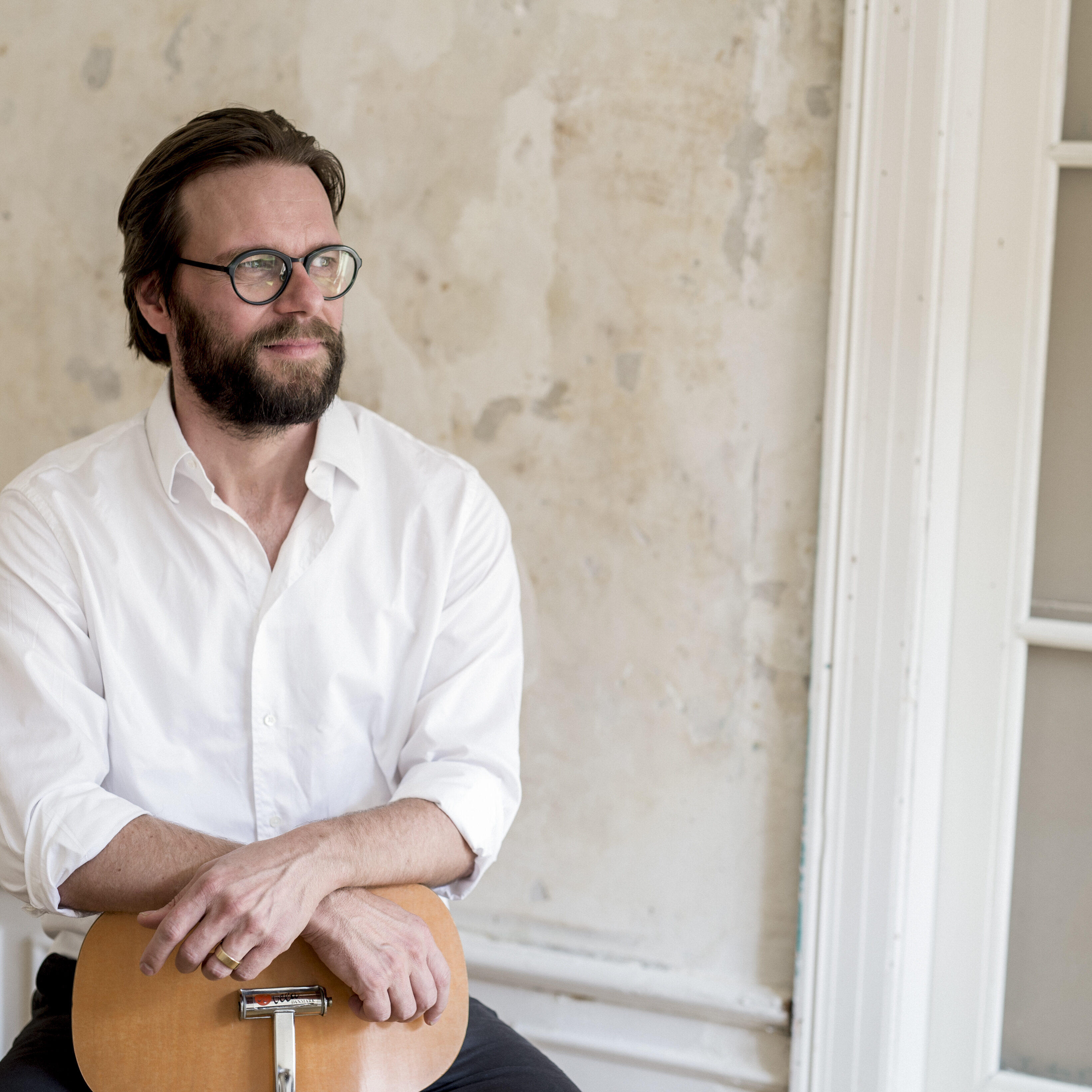 Responsible disruption
Anders Hvid is author, entrepreneur and thoughtleader on future of tech, business and society. He is co-founder of Founders of Tomorrow and of DareDisrupt where he is CEO. He has been appointed member of Research, Innovation and Science High Level Expert Group for the European Commission to support commissioner Carlos Moedas (research, science and innovation). In Denmark he is represented in the Siri-commission headed by Ida Auken and as advisor to the Minister of Education on future skills.
In his talk, Anders will discuss why responsible disruption of some existing structures are needed for solving global challenges.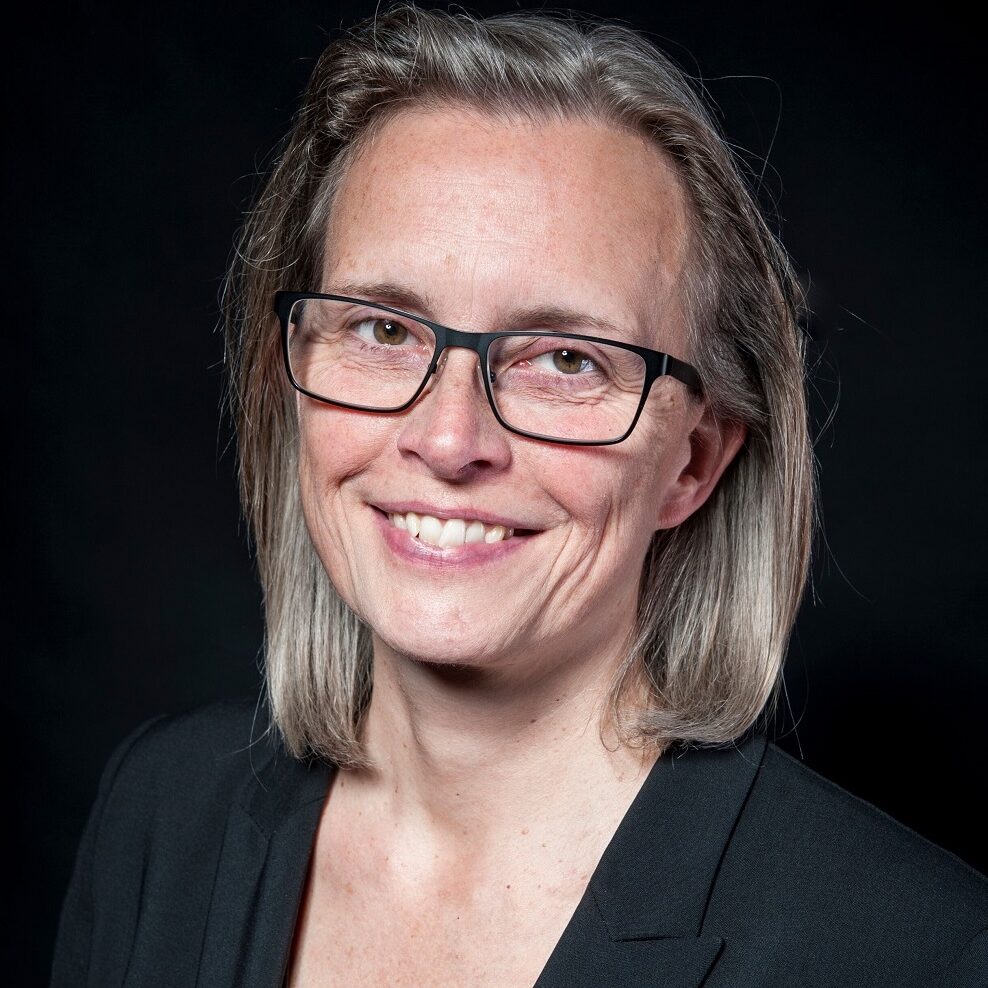 Human meaning making; Nordic lessons from the previous disruption
Lene Rachel Andersen is a futurist, philosopher and a political thinker. She is co-founder, board member and systems thinker at Nordic Bildung. Since 2005, Lene has worked as an independent futurist, author, philosopher, and publisher. Her latest book is The Nordic Secret – A European story of beauty and freedom (Fri Tanke Förlag, 2017), which she has written together with Tomas Björkman.
In her fireside chat, Lene will draw lessons from historical experiences of societal disruption in Europe. She will discuss how the Nordic countries managed to go through industrialization and the structural changes relating to modernity peacefully creating some of the richest, most stable and happy countries in the world. What did the Nordics do right, and is there a Nordic secret that can be re-applied as we face disruption of societal structures again?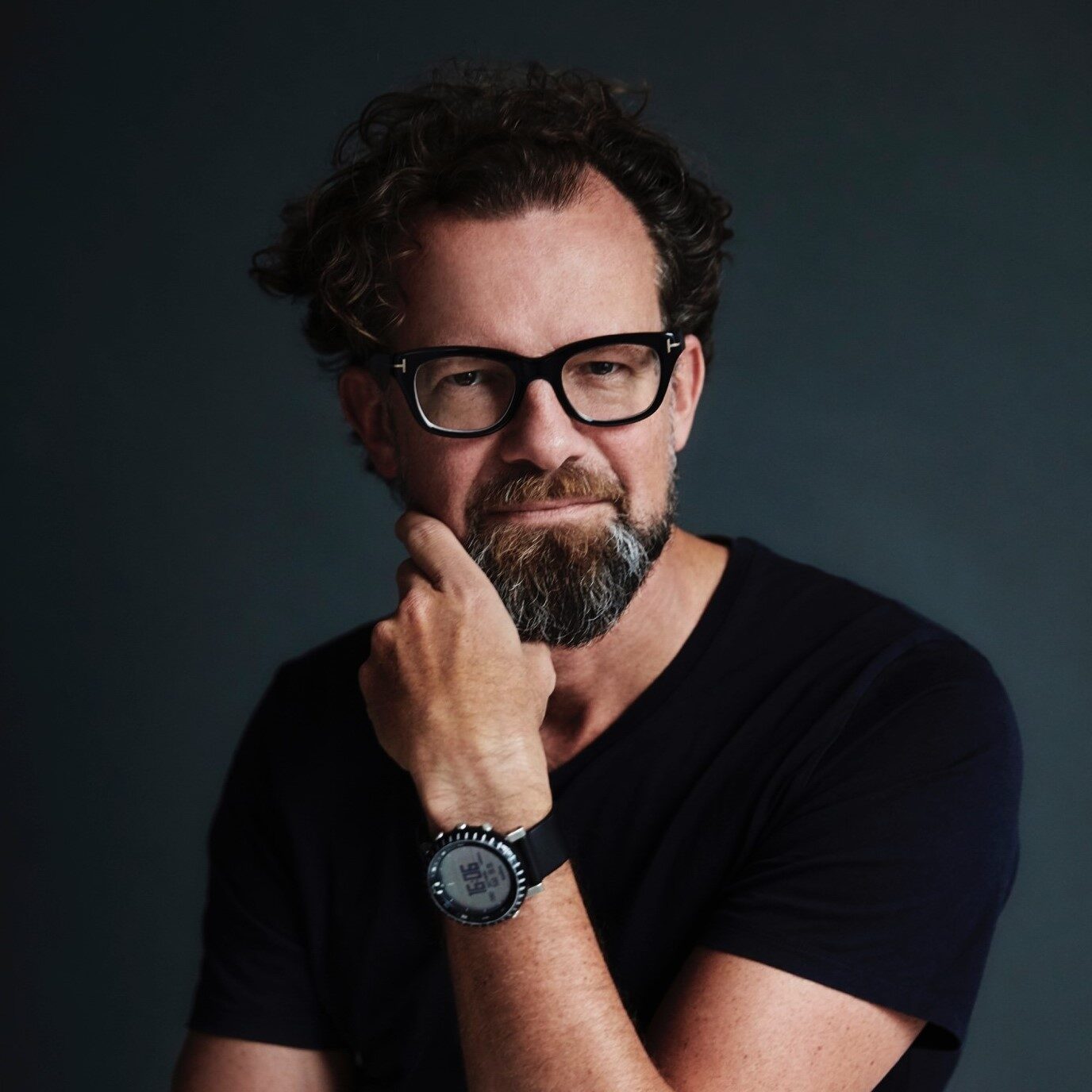 Setting the Scene: Understanding the digital
Jan Madsen is Professor in computer-based systems at DTU Compute at the Technical University of Denmark, Head of the section on Embedded Systems Engineering and Deputy Director of DTU Compute. Jan is driven by exploring the edges of science and technology within Nano, Bio and IT, to build computing systems in hard, soft, vet and living technologies. It is at these scientific crossroads that he contributes to the new perspectives so pertinent for tackling the big issues of our time.
At Founders of Tomorrow 2019, Jan will not only facilitate Day 2, he will also give a talk linking the past and the future of digitalisation to the 1.5ºC Challenge.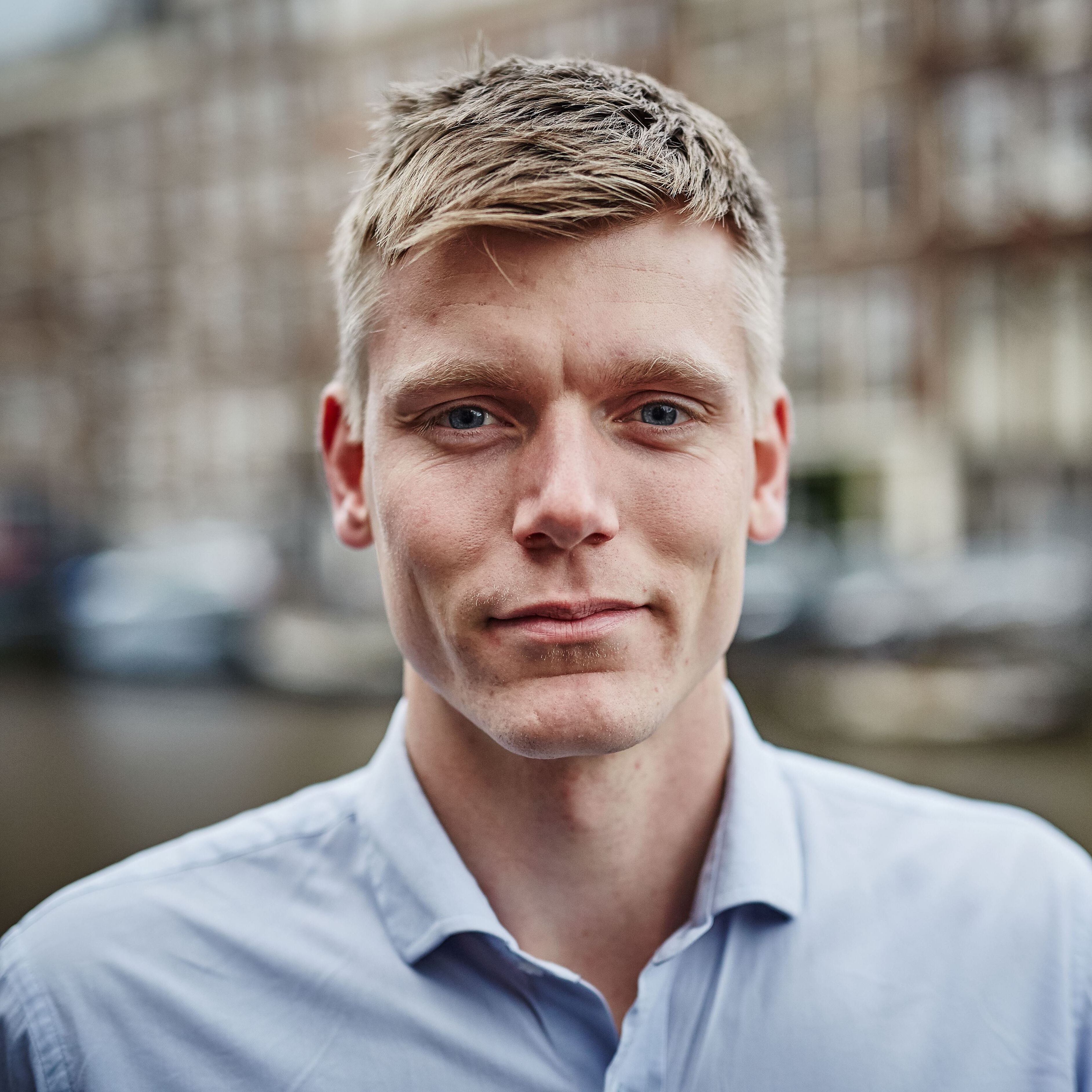 Matter - a new way to invest in sustainability and impact
Niels is CEO & co-founder of Matter, a Danish startup that specializes in sustainability and impact investments in the pension space. Niels is an alumni of Founders of Tomorrow (formerly called Danske iDeer).
Prior to founding Matter, Niels worked for the Danish UN mission in New York, and the United Nations in Copenhagen. He holds a MSc in International Business and Politics from Copenhagen Business School.
At Founders of Tomorrow 2019, Niels will talk about the importance of investment for sustainability and new ways of creating impact within the Sustainable Development Goals and the 1.5ºC Challenge.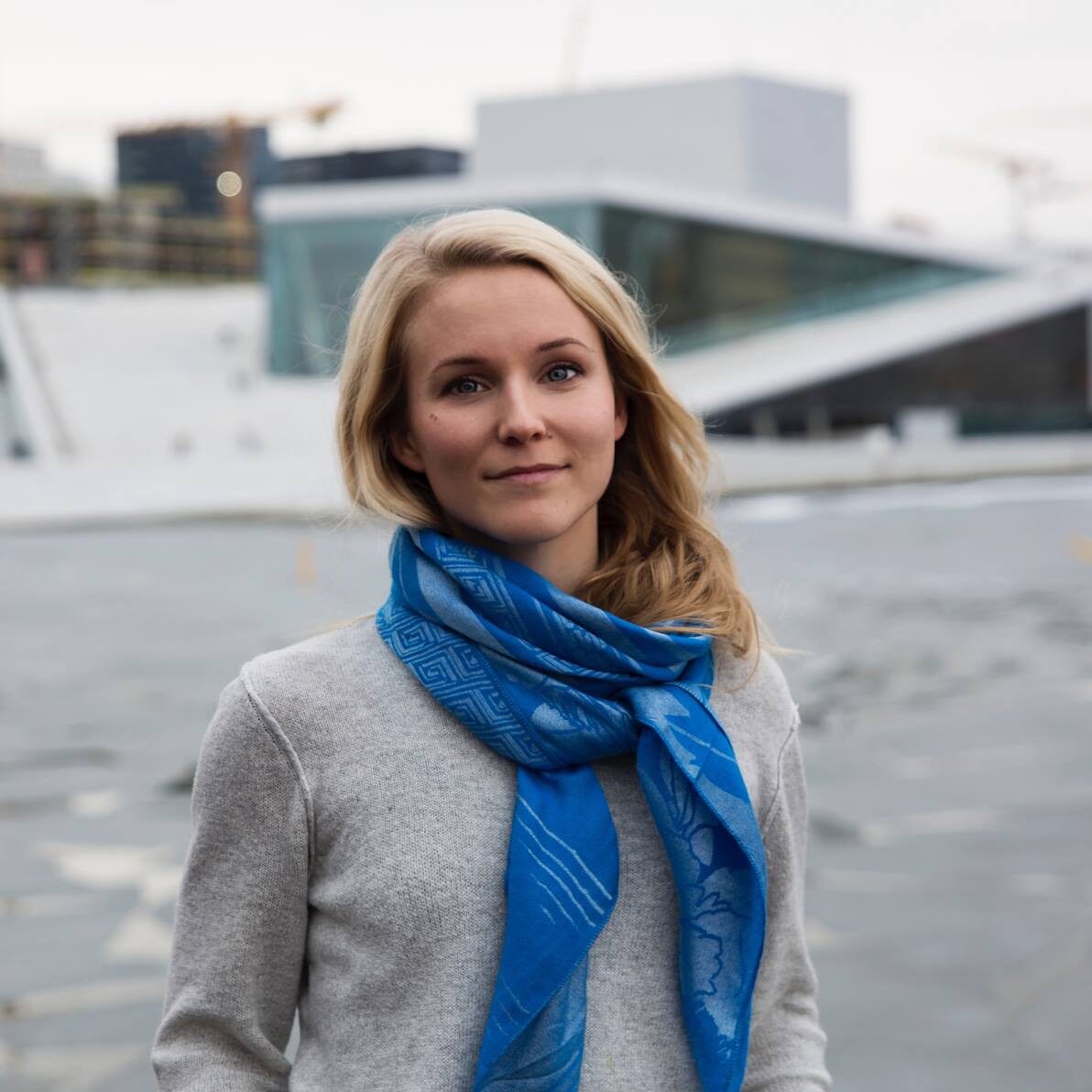 Drone Technology and Empowerment of New Ocean Explorers
Christine Spiten is co-founder of Blueye Robotics, the company that has developed Blueye Pioneer underwater drone and takes you down to the depths, with full control from your own smart-phone. She has also been named by Forbes Magazine for '30 during 30 most important Tech Founders 'and' World's Top 50 Women in Tech 2018 ' among other achievements.
She is a Co-Captain at EntrepreneurShipOne, lives in a sailboat and struggles to take care of the ocean by democratizing the access to exploring, experiencing and learning about the sea using technology - based on "you take care of what you are interested in".
At Founders of Tomorrow 2019, Christine will be teaching participants about the creative possibilities within robotics.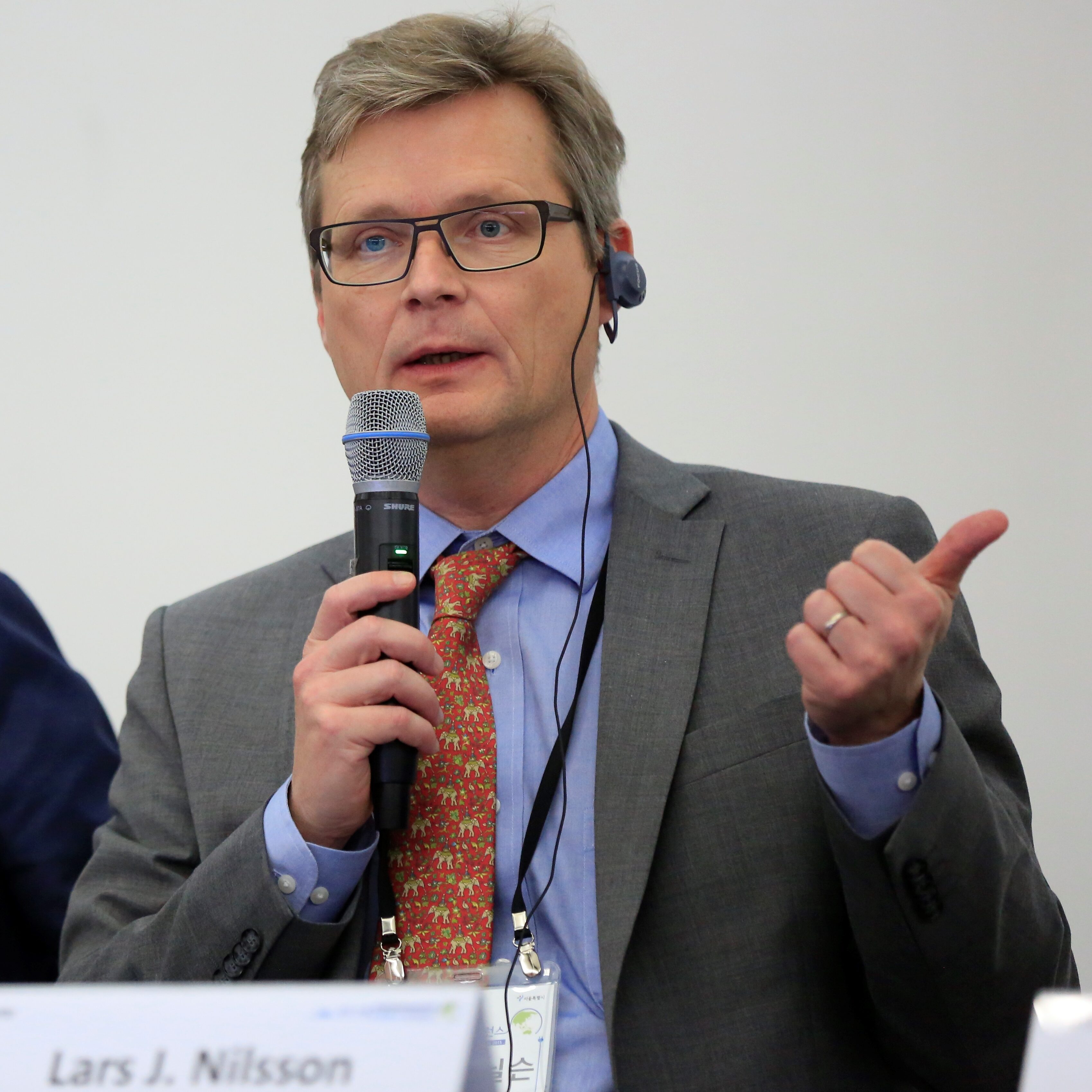 Setting the scene: The 1.5°C Challenge and decarbonisation transitions
Lars has 30 years of experience in the fields of energy efficiency and renewable energy, energy and transport systems, as well as energy and climate policy analysis. Recent research has been on different aspects of low carbon transition policy strategies and governance in the context of multi-objective strategies for sustainable development.  He is currently coordinating the EU-H2020 project REINVENT (Realising Innovation in Transitions for Decarbonisation).  He teaches on climate science and politics, energy policy and governance at the Faculty of Engineering, Lund University.
At Founders of Tomorrow 2019, Lars will provide an overview of the different aspects of the 1.5°C Challenge to set the scene for creative solutions.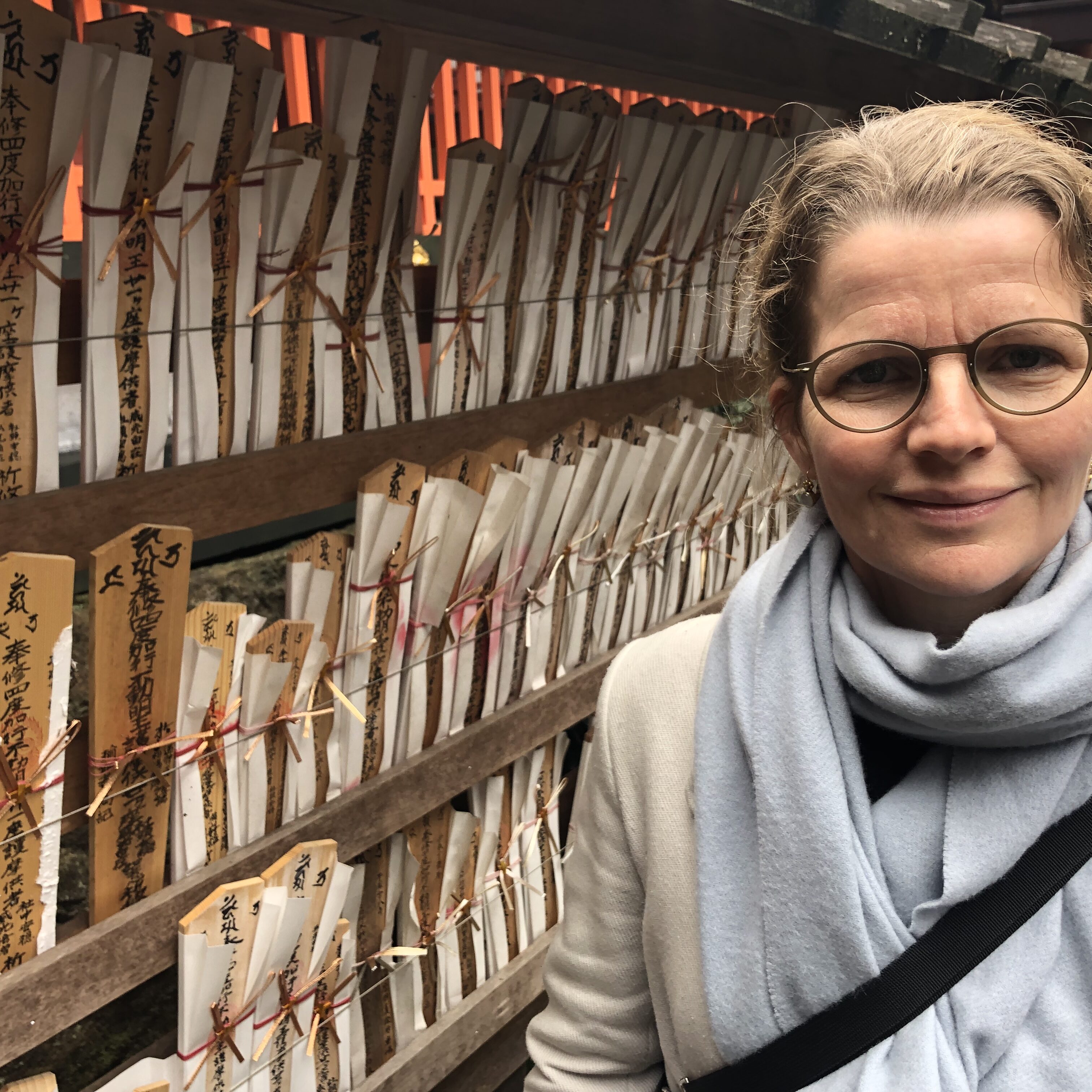 Living an engaged life in balance
Esther is a clinical researcher at Center for Mental Health Promotion at the University of Copenhagen, a psychologist, certified Iyengar yoga teacher, Mindfulness Based Stress Reduction (MBSR) teacher and Zen practitioner, practice leader of the Boundless Way Zen Copenhagen group.
For more than 20 years Esther has been devoted to integrating Buddhist and Yoga psychology and Western science, in her work and everyday life. Her interest has always evolved around the human capacity to self-regulate through awareness and relationship.
In developing and implementing a large-scale, integrative approach toward stress-related illness in people of sick-leave in the Capitol Region, as well as years of supervising and training professionals, a particular topic lies at her heart: how to prevent, treat and rehabilitate exhaustion and clinical burnout in highly engaged people who have a great (and possibly all-consuming) passion for what they do.
At Founders of Tomorrow 2019, Esther will introduce us to meditation and awareness-practices as skill-full means to living an engaged life in balance.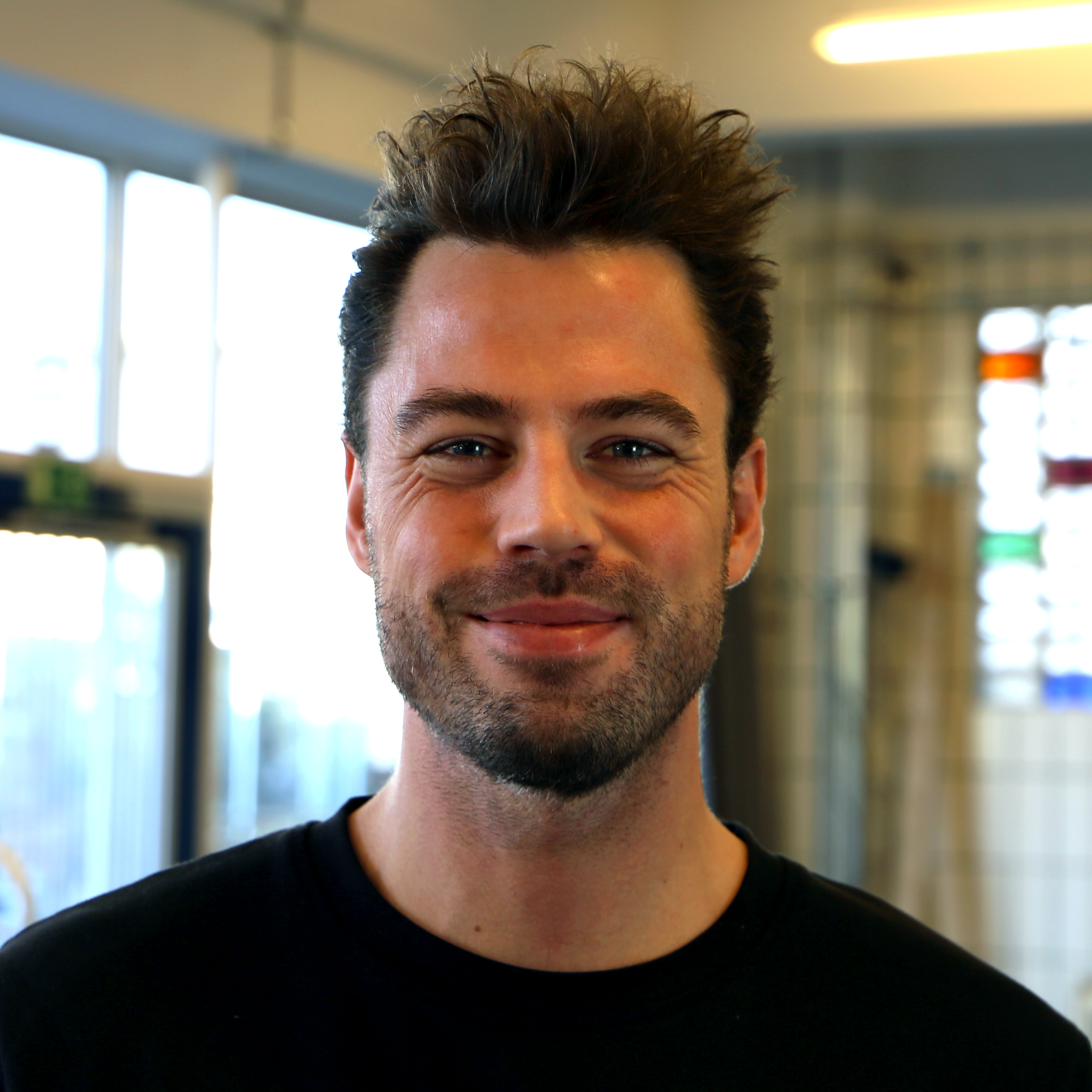 Climate-conscious Virtual & Augmented reality
Matias Seidler is engaged on several frontiers exploring the convergence of technologies and our human experience. He currently does this at Khora, the largest Virtual Reality production and development house in the Nordic region. Furthermore, he is a researcher for PlatoScience, the maker of the world's first neurostimulation headset for cognitive enhancement and the host of IDA Podcast, published by the Danish Society of Engineers.
At Founders of Tomorrow 2019, Matias will address how VR technology can and should be used to address the 1.5ºC Challenge. Matias will explore how we may expect developments within Virtual Reality and Augmented Reality in the next ten years to engender a 'Blurred Reality', that can transform our human experience, foster empathy across borders, and heighten our ecological sensitivity. If done right.
Collaborative Organisations
Troels is co-author of the book "A Collaborative Planet" and co-creator of WeOU.org, a social lab experimenting with emerging technologies. Their aim is to challenge social constructions like money, energy, hierarchy and ownership to discover a more sustainable society. He has a background as a Serial Entrepreneur where he co-founded PC-let, AidOnline and Wasoko, while he also served as CTO with nemlig.com. He is also a FoT alumni.
Troels believes that one important path to solving issues like global warming and wealth inequality is that we learn to collaborate better and build more organisations taking advantage of working with others in the public domain. 
At Founders of Tomorrow 2019, Troels will address how collaborative organisations are changing our society and how we perceive ownership, fundraising, governance and organisations.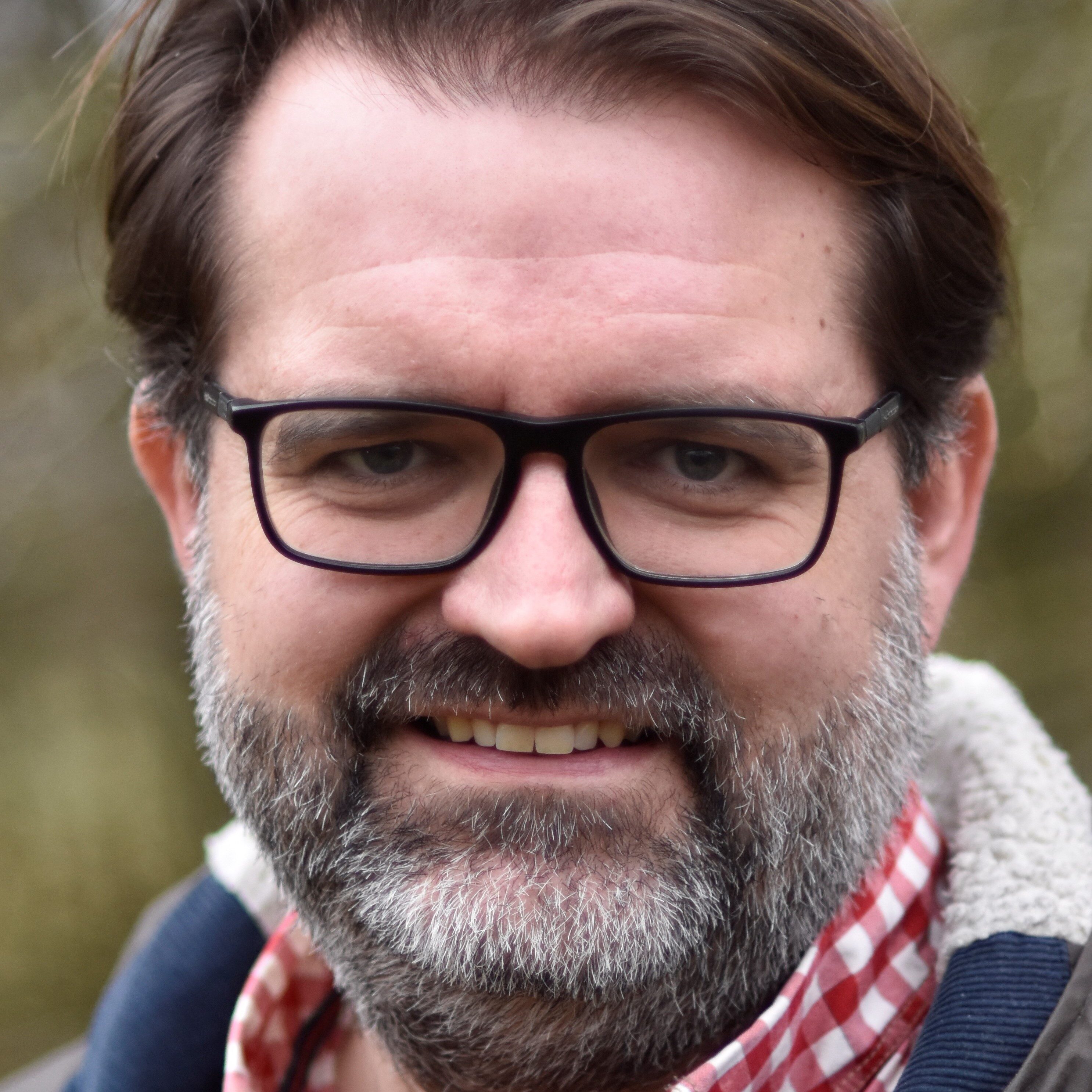 You, We and the 1.5°C Challenge
Carsten Ohm is a research-based reflection activist, 'future-senser and -midwife'. He is dedicated to his heart and curiosity, and trying to give something back. He is founder of Unfolding Fields, Folkevandringen and the Re:new conferences. After 25 years in Copenhagen, he and his family recently discovered the nature, silence and people of the island of Møn, from where he is now unfolding his passion for hosting Walk & Talks for leaders, organisations and the civil society.
In the special designed Walk & Talk at Founders of Tomorrow 2019, Carsten will invite the participants into an immersion and reflection and connection with oneself and each other around the 1.5°C challenge, the deeper meaning of participating in FOT and the skills & competences that each one is bringing to the group.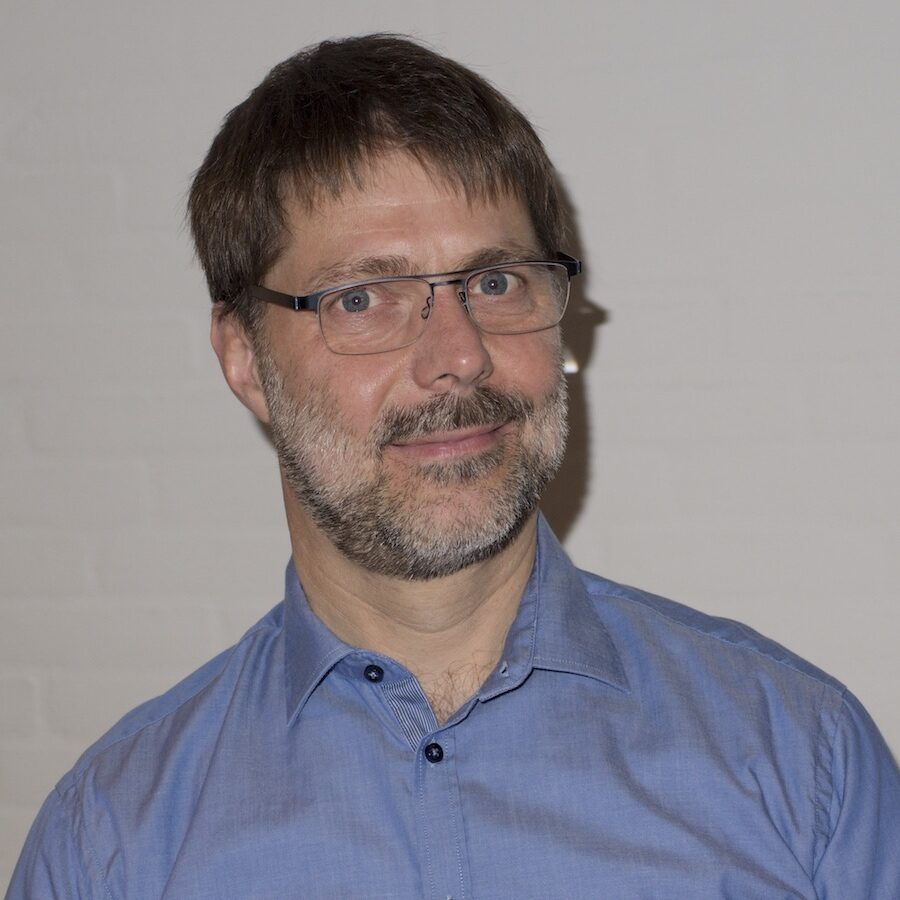 Sustainable nutrition in a changing climate
Jørn is professor at DTU Food, where he strives to contribute to trust and transparency of our food by challenging analytical technology to provide crucial chemical insight in food based on reliable data. With a background in chemical trace analysis, Jørn and his group is doing research and extensive consultancy to Danish and European Food Authorities on chemical food control, traceability and analytical technology. This including role as Danish National Reference Laboratory and as European Reference Laboratory for the EU commission.
At Founders of Tomorrow 2019, Jørn will be taking a trip from the dawn of time and strike down on selected challenges and possibilities in the food system and daily life to impact 1.5°C Challenge.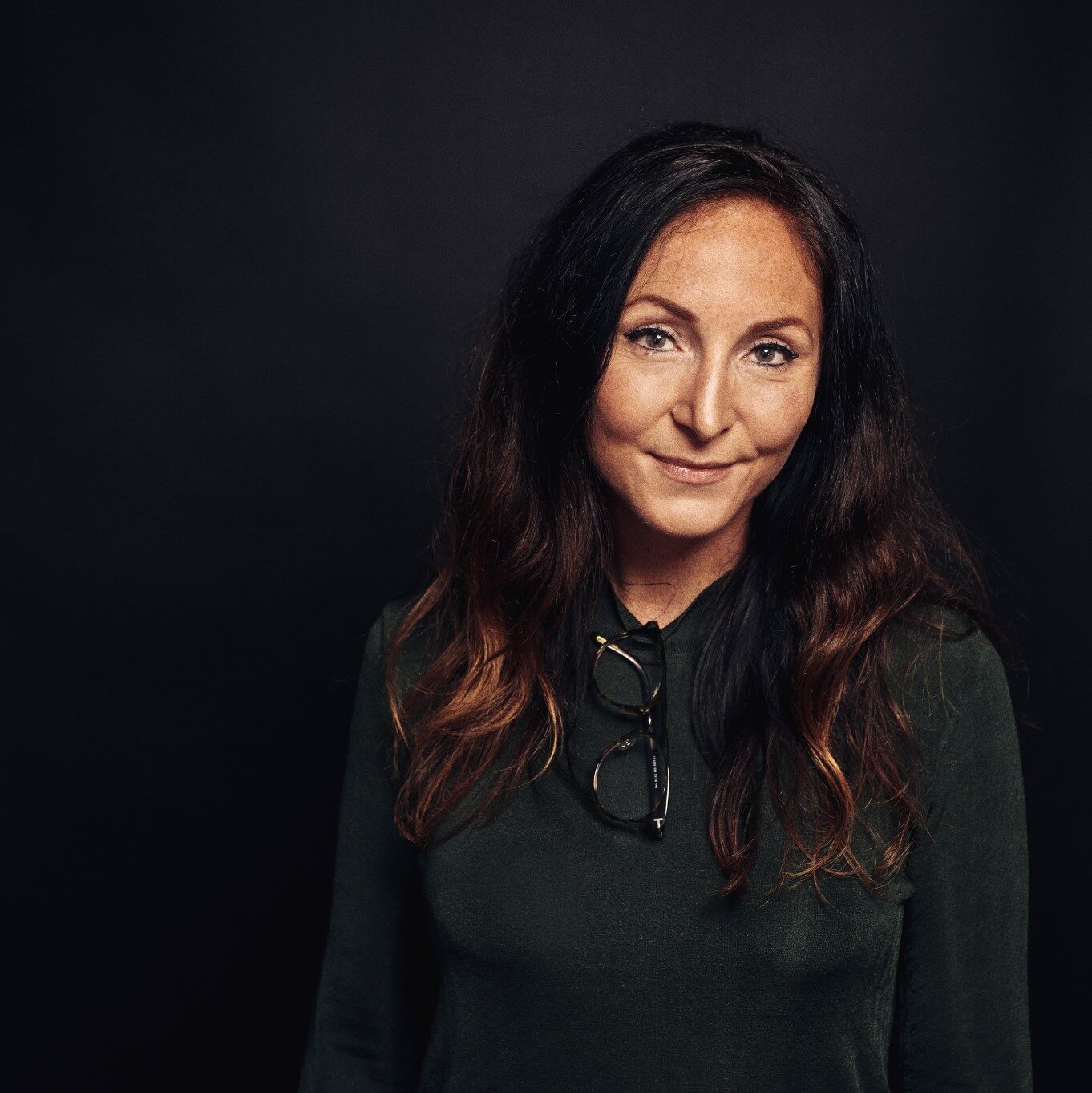 New ways of thinking
Louise Opprud Jakobsen's field of expertise is new technology, digitalization, NeuroScience and innovation culture - and she has a take on The 21st Century mindset: how do we gear to stay relevant?
At Founders of Tomorrow 2019, Louise will host a fireside chat, to answer this question she will take you for a journey that leads into the Science of the Brain and our gut bacteria to see our minds in a whole new light.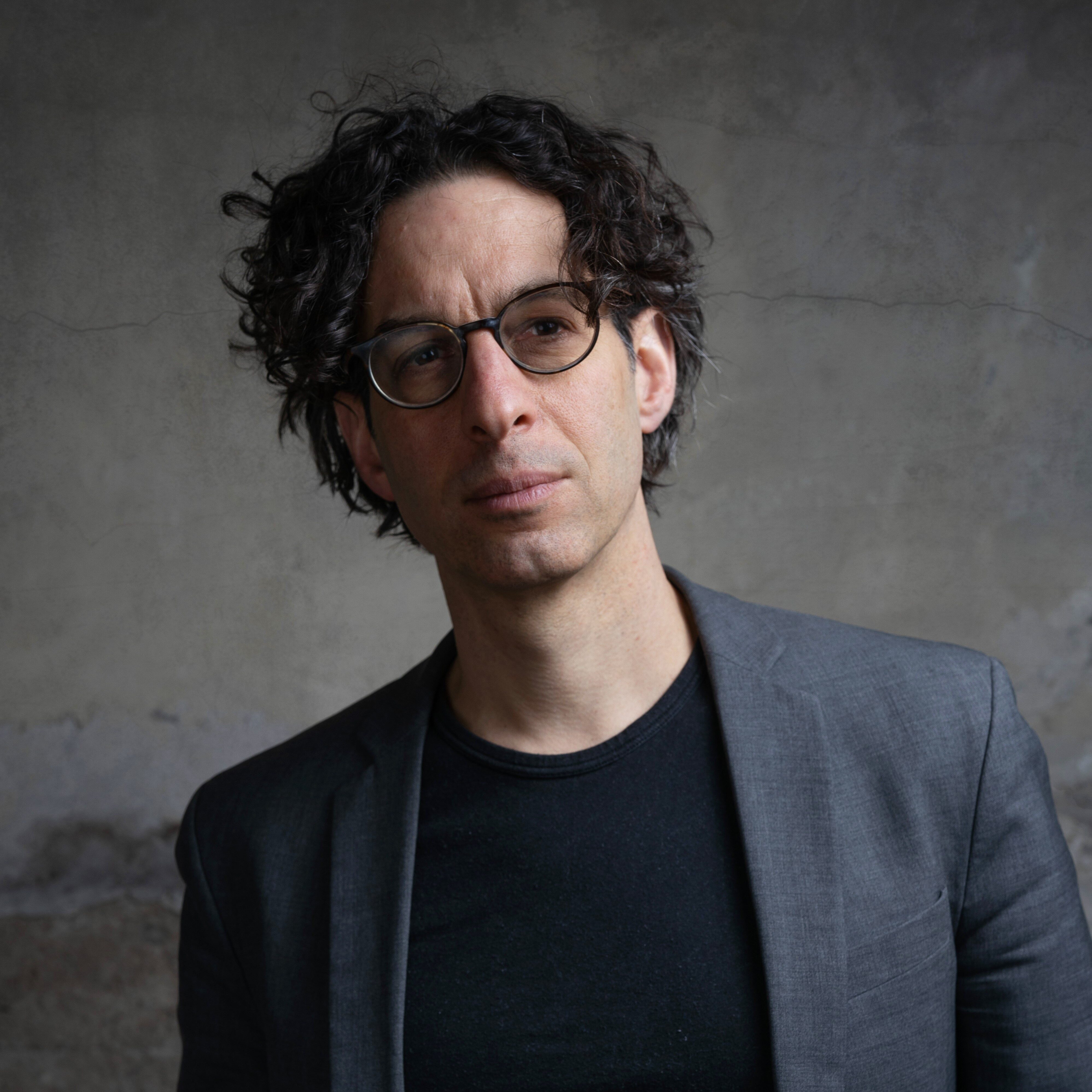 The 1.5ºC Challenge visualized through innovation
Tomer is an Entrepreneur and well-renowned expert in agile who decided to quit all his current engagements and shift his focus to the climate challenge. In 2017 he founded MapLauncher, a tool created to accelerate the transition to a fossil-free economy.
As nations, businesses and cities are creating roadmaps on how to cut greenhouse gas emissions, MapLauncher makes these roadmaps actionable through visualization, collaboration, and KPI tracking.
At Founders of Tomorrow 2019, Tomer will share the story of how he transformed his climate anxiety into an innovative solution and how, today, MapLauncher is working together with the Swedish government and pioneering organizations such as WWF and Vattenfall to address the 1.5ºC Challenge.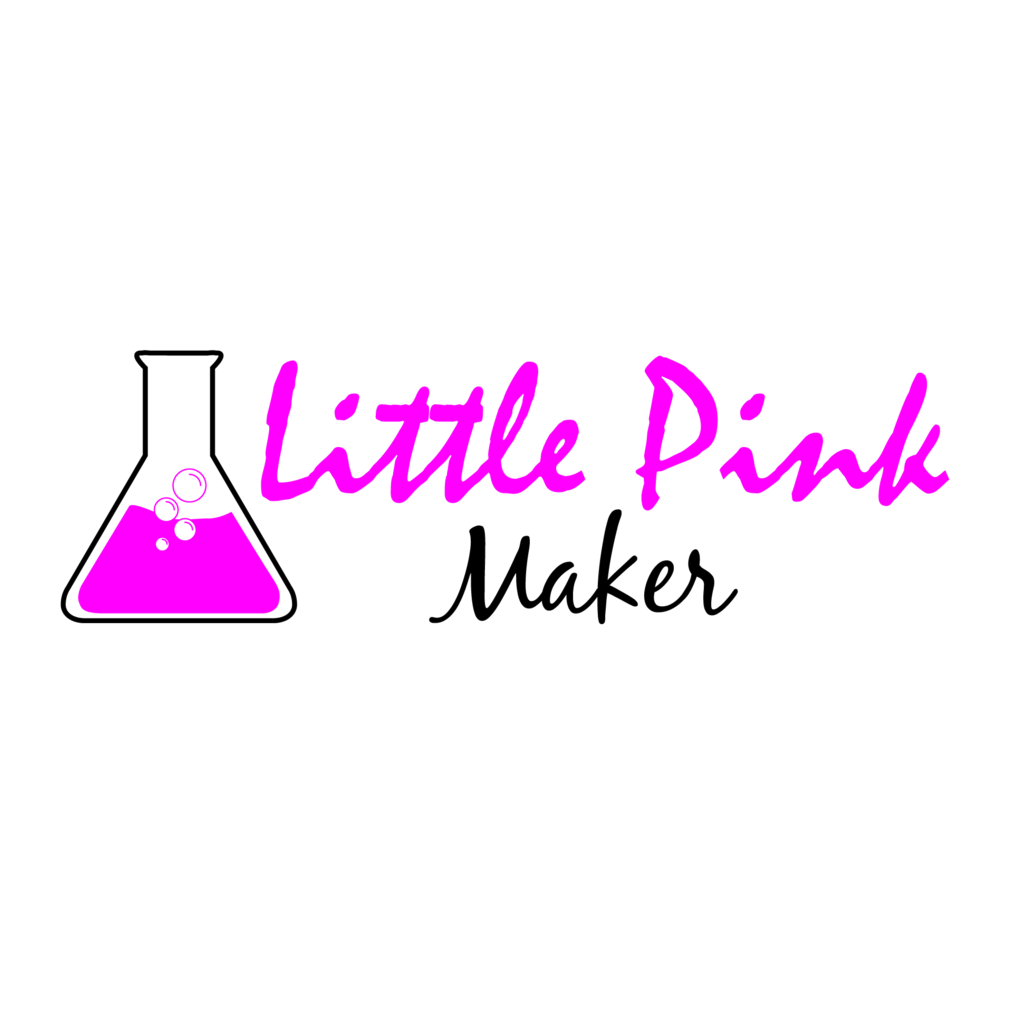 Storytelling - Life beyond the Pitch
Chan'nel Thomas aka Littlepinkmaker is the founder of a S.T.E.A.M based learning platform based here in Copenhagen working with multinational companies and also the citizens of Denmark, Originating from the UK. Her main focus is within material science, and the cross inter disciplinaries in which ethics, sustainability and materials all match. And how we tell this via creative and engaging storytelling.
Chan'nel has recently returned from MIT where she spoke about ethics, pitch perceptions within 21st-century startups and how to capture the audience on the other side.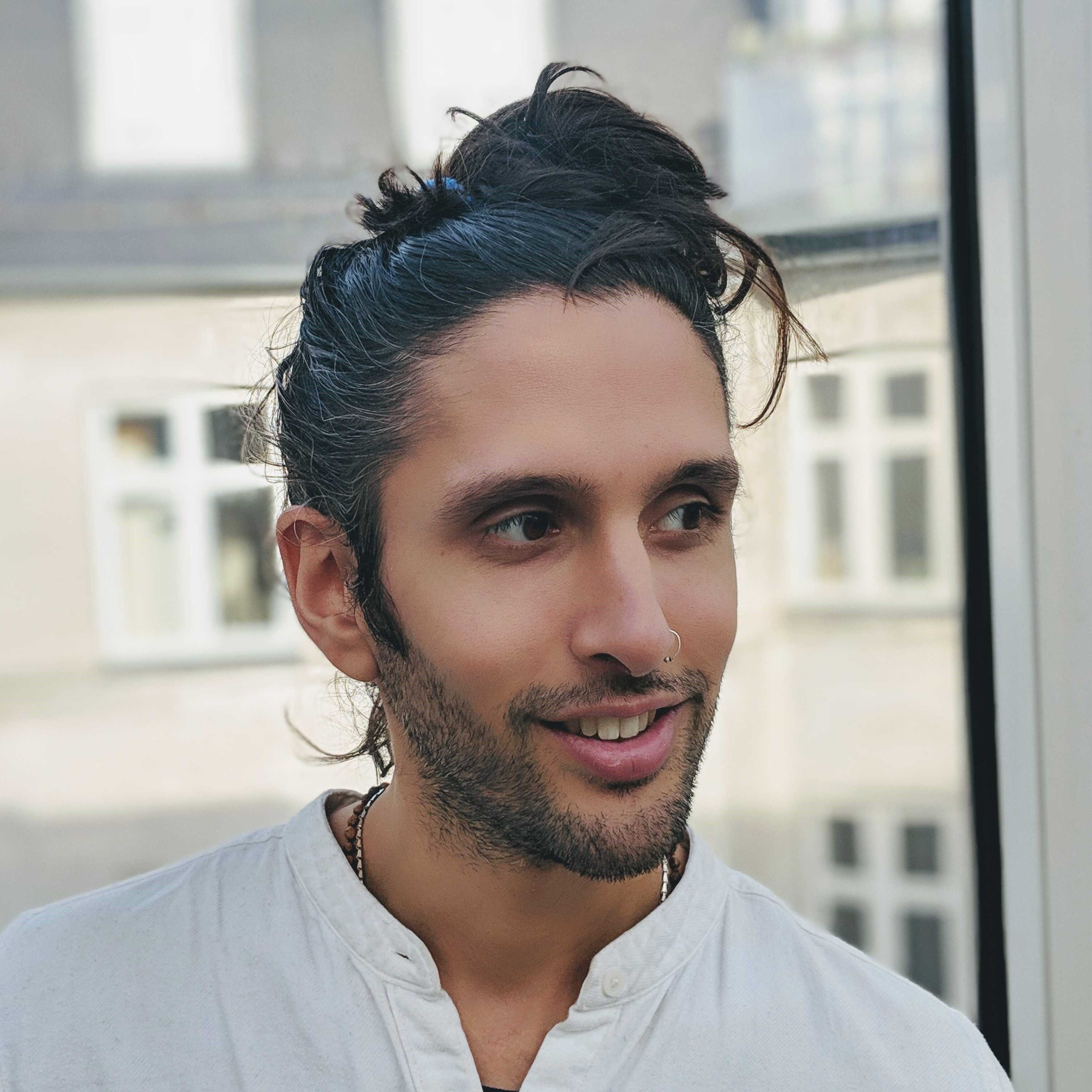 Blockchain workshop
Cyrus is a designer, educator, artist and researcher. He loves thinking, exploring and making in futuristic scenarios, and then designing experiences that people can step into, bridging digital and physical realities. Working at the intersection of art, science and technology, he creates tangible experiences, prototypes and tools that explore the big questions and challenges of the future. He is passionate about building a bridge between humans, tech and nature, always seeking better ways to understand the world, and striving to provide imaginative, diverse and inclusive visions for desirable futures.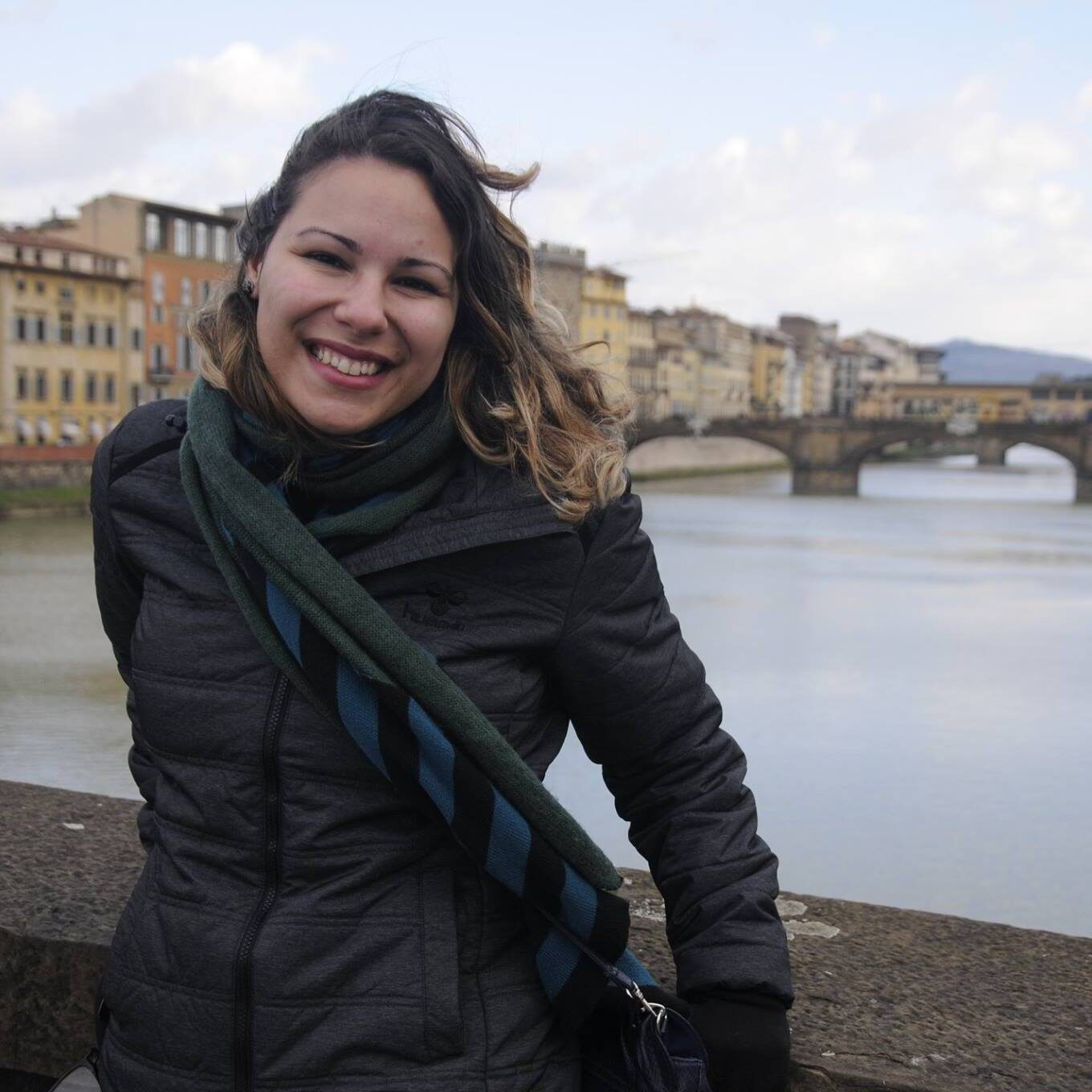 Life after Founders of Tomorrow
Kamila is CEO and Co-Founder of the danish startup BlueBenu, which is developing a technology for recovering mixed plastic waste from the environment. She holds a PhD in Management Engineering from DTU, and a technical background in Materials Engineering with polymers and product design. As an entrepreneur, she works on bridging the gap between technology development and creating socio-economic value through circular business models.
At Founders of Tomorrow 2019, Kamila will join a panel of FoT Alumni and give insights on how to ​bring one's learnings from FoT into the real world after the program, and how to create change as a start-up, scale-up and an intrapreneur.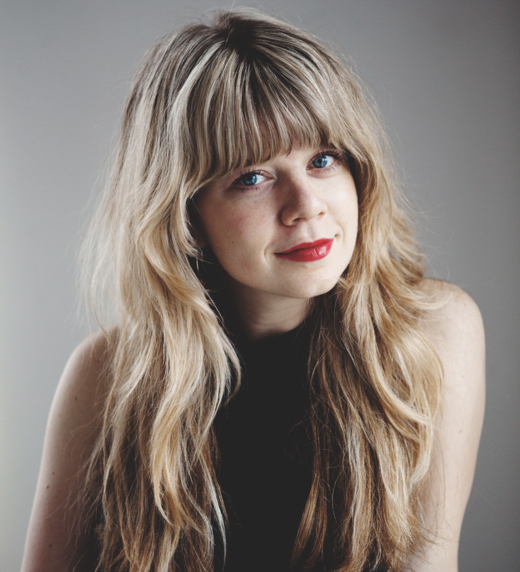 Emerging technologies and ethics
Britt is a broadcaster and author researching the science and ethics of emerging biotechnologies, such as synthetic biology, personal genomics and gene-editing. Britt is co-host of the BBC podcast Tomorrow's World, exploring big questions about the future as it is created by new technologies. Her first book, Rise of the Necrofauna: The Science, Ethics and Risks of De-Extinction was published in 2017 by Greystone Books in collaboration with the David Suzuki Foundation. Britt is currently directing an interactive documentary series with the National Film Board of Canada about personal genomics and human genetic modification.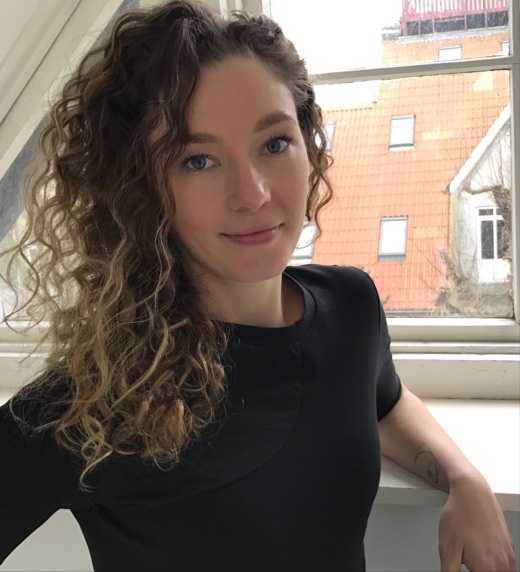 Blockchain for impact
As an advocate of open-source technology and governance, Deanna was an early adopter of blockchain technology and regularly holds educational talks and developer workshops. She is the co-founder and CEO of BLOC (Blockchain Labs for Open Collaboration) with the mission of providing a global platform for co-creating blockchain solutions for the benefit of society, and is a prominent member of the Blockchain Education Network (BEN). Deanna is also an alumni of Founders of Tomorrow (formerly called Danske Ideer).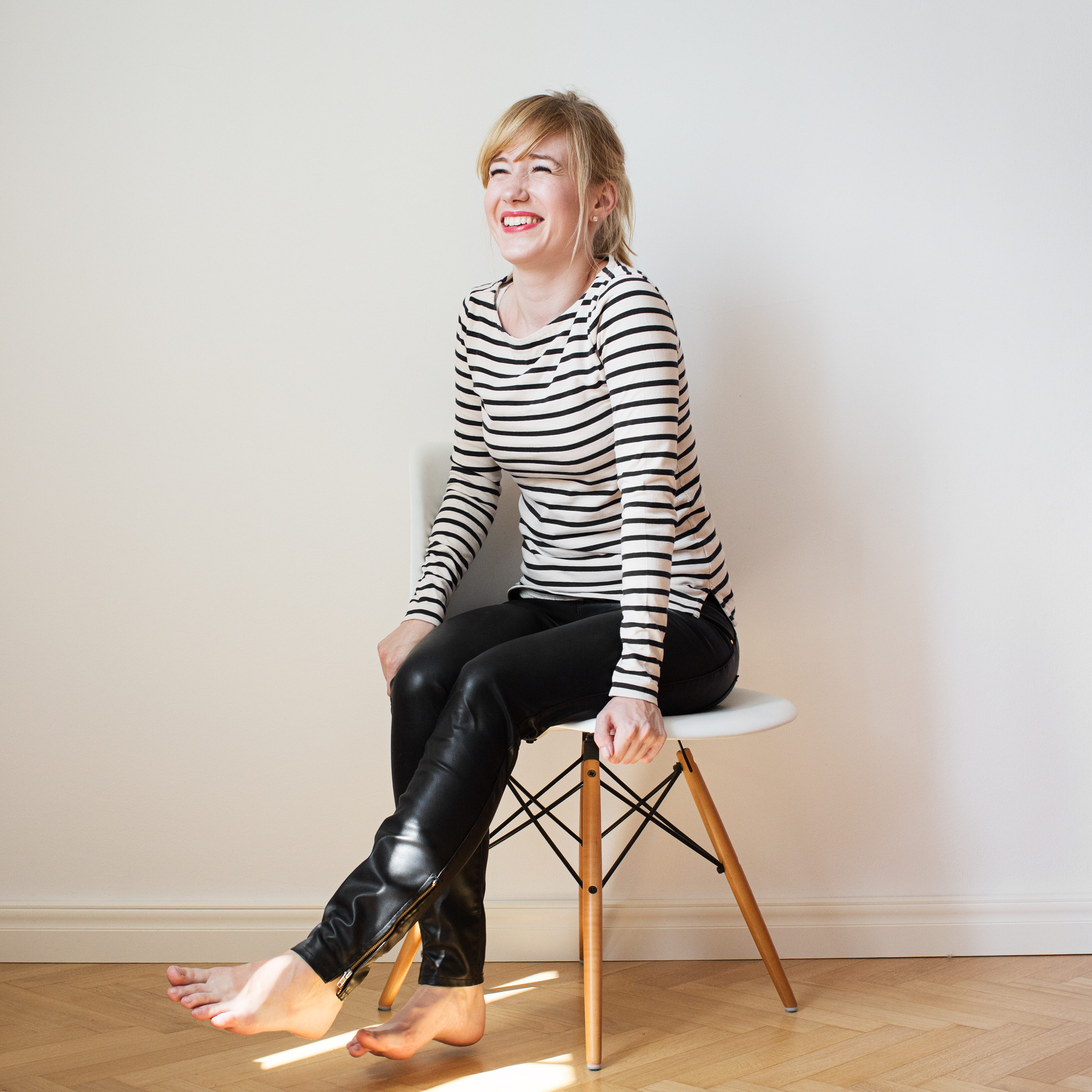 Storytelling is magic!
Linda is a programmer, storyteller, illustrator and the founder of Hello Ruby, a children's book on technology, computing and coding.
Linda is a central figure in the world of programming and has worked on edutech already before it was called that. Linda is a Codecademy alumni and the founder of Rails Girls, a global phenomenon teaching the basics of programming for young women all over the world. Having never really outgrown fairytales, Linda sees the web as a maze of stories and wants to hear more diverse voices in that world.
At Founders of Tomorrow, Linda will share her experiences and tips on how to bring alive technologies by using stories.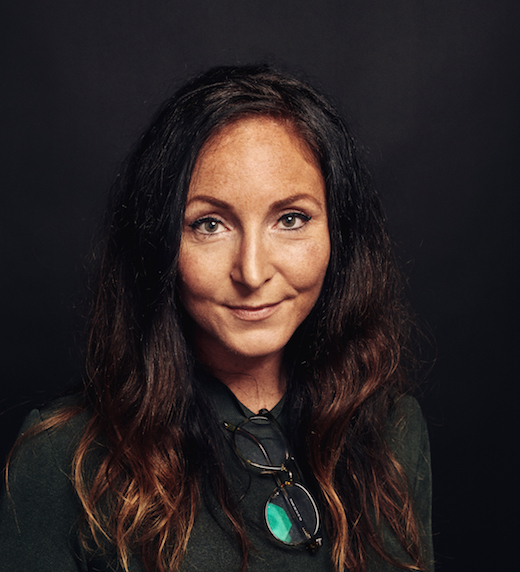 Your thoughts under the microscope
Louise has more than 8 years of experience helping companies into the digital paradigm. She works with a global horisontal outlook, experiences from front-running companies and pioneers, and the tools needed to revamp existing realities. Louise is authoring a book about the 21st Century Mindset. In the book she features interviews with key-figures from the world's most innovative companies and combines it with her core fields of expertise, including Performance Science.
In the Tech&Humans panel on day 2 of the camp, Louise explores how recent findings in neuroscience and the study of the human biome can help us to achieve the right state of mind for creativity and great ideas.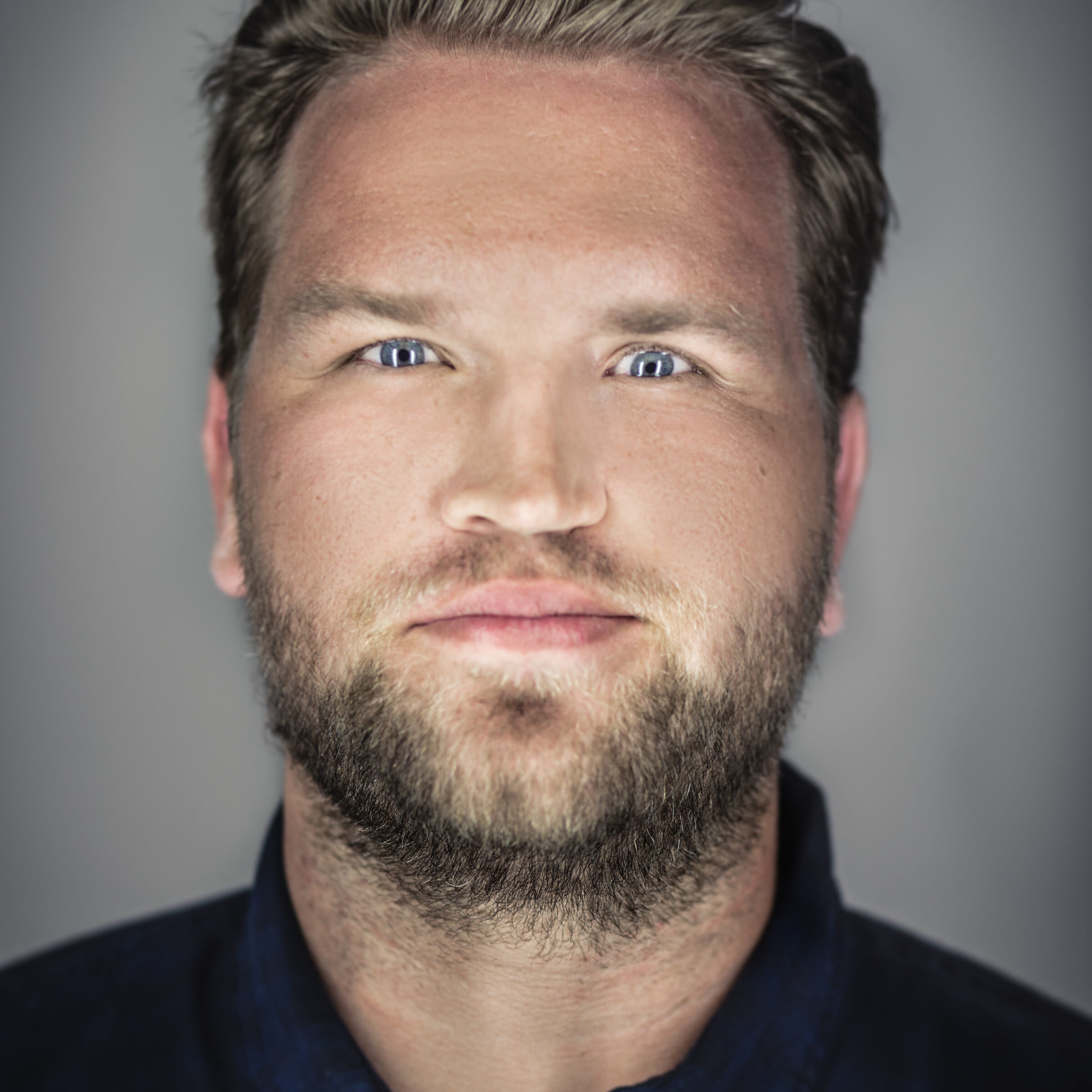 Inside the mind of a Nordic Entrepreneur
To Christian, entrepreneurship is a way of life. He started his first company in his early teens, he has coached numerous entrepreneurs and advocates purpose-driven innovation across the world. Today Christian is most known for his role as co-founder and CEO of BeMyEyes - a company that connects more than 60 thousand blind and low level people, to almost 1 million volunteers trained to help them navigate their everyday.
At Founders of Tomorrow, Christian will share his thoughts of what defines a successful founder. He will talk about the power of positive thinking, how to thrive from hardship, and why critical thinking makes the Nordics entrepreneur unique in the global arena. It is a talk about purpose, cancer, and about trustingly tumbling in the dark.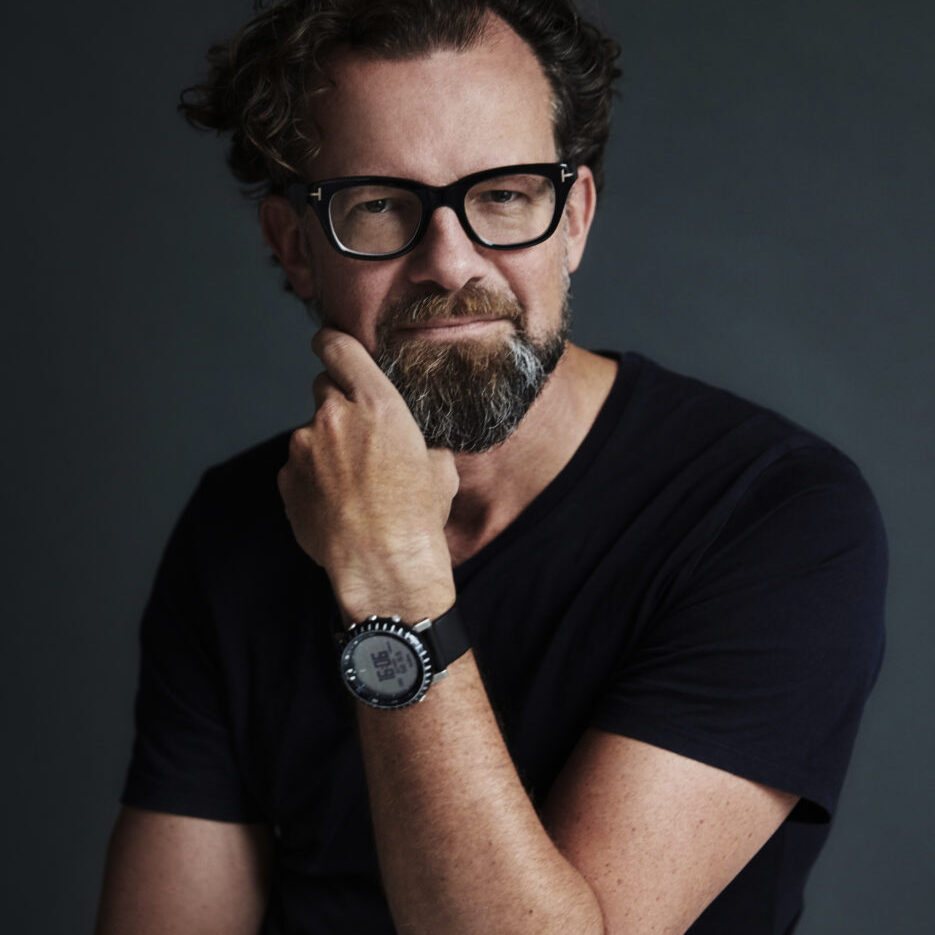 Fireside chat - Quantum Computing
Jan is Professor in computer-based systems at DTU Compute at the Technical University of Denmark, Head of the section on Embedded Systems Engineering and Deputy Director of DTU Compute. Jan is driven by exploring the edges of science and to unite fields that normally don't talk together. It is at these scientific crossroads that he contributes to the new perspectives so pertinent for tackling the big issues of our time.
Jan is one of those people, whose CV extends what is normal for one lifetime. It's like he lives in a quantum world...
It therefore seems quite natural, that he will be the one to provide us with a glimpse into the future of Quantum Computing in a fireside chat. For decades have we been saying that it will come. Finally it seems, that decade is here and we must start preparations.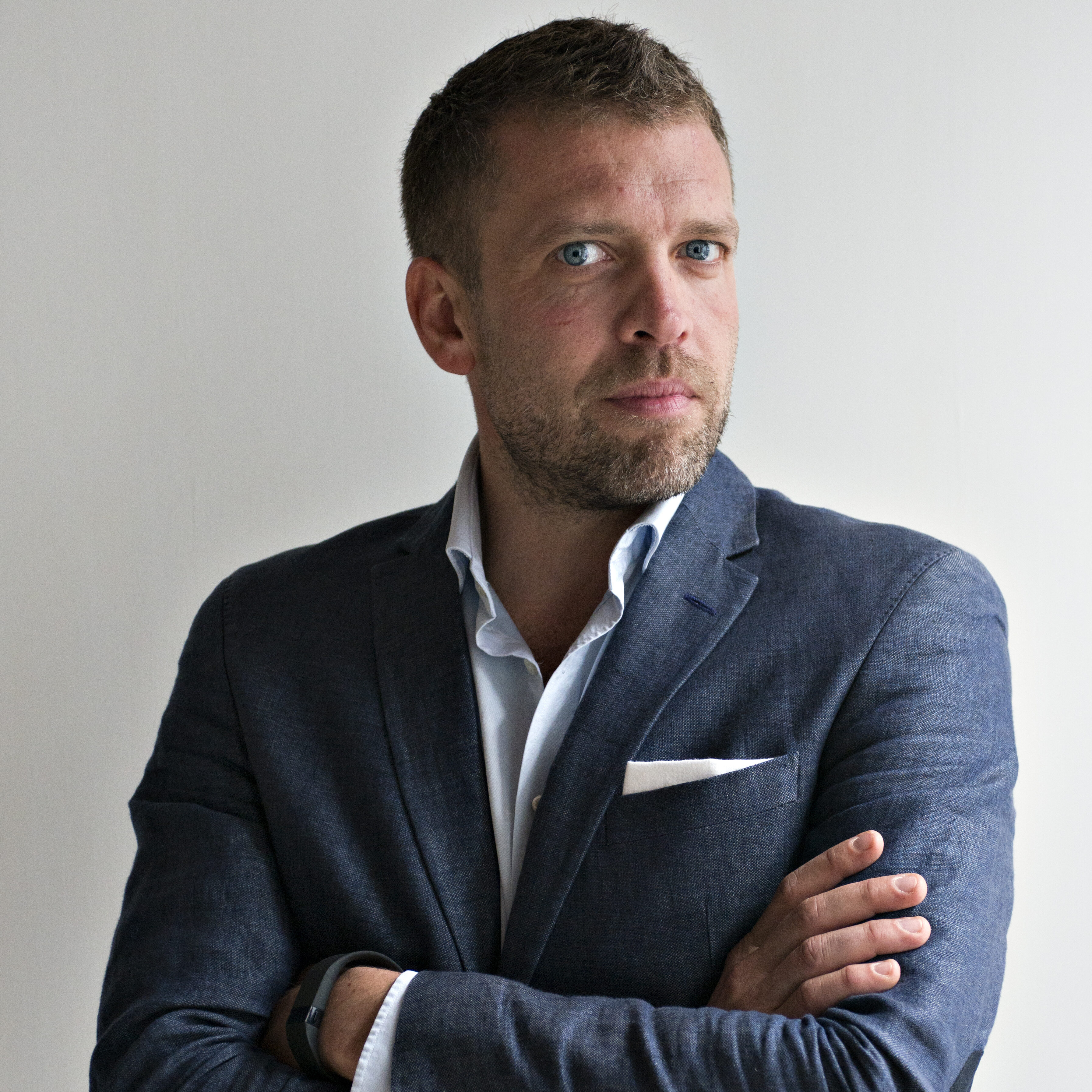 Cultivating new tech for better healthcare
Kristian is the CEO of LEO Innovation Lab, an independent unit of LEO Pharma, established to focus on cultivating new technology to better understand health, and to enable patients to prevent, detect and manage chronic skin conditions. LEO Innovation Lab's mission is to harness the power of data, to help patients lead happier lives.
Under Kristian's leadership, LEO Innovation Lab has built several innovative digital platforms in two years, focussing on a wide range of healthcare areas - from the automization of clinical trial recruitment, to a functioning artificial intelligence that can aid clinical recommendations. Kristian's vision is to nurture a clinical journey that is more adaptable, patient-driven, and most importantly, more efficient.
Kristian will be discussing his vision, insights and experiences in the Tech&Humans panel on Day 2 of the camp.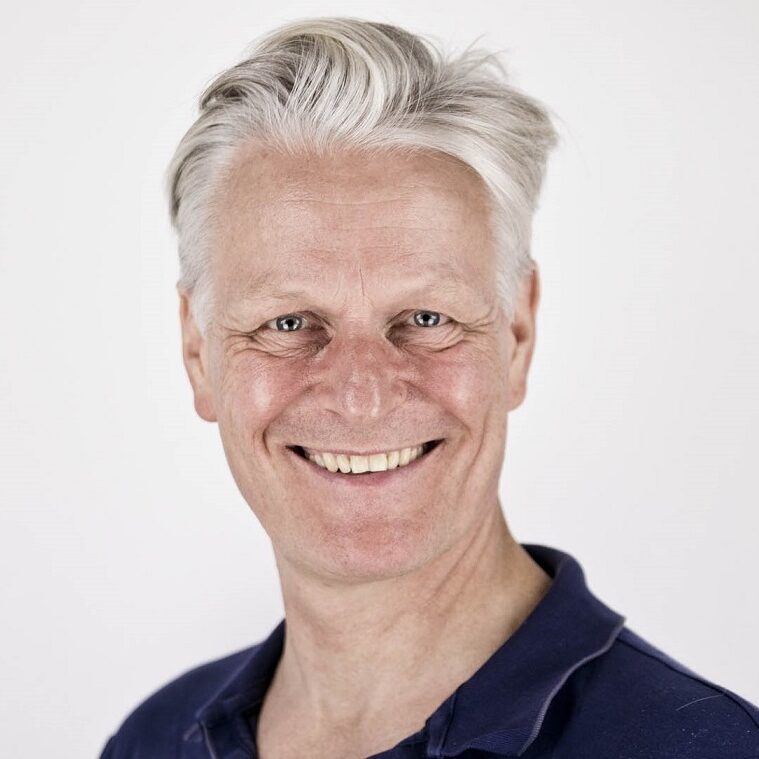 Building solutions of tomorrow
Erik is an awarded innovator. He has +20 years of experience on managerial and operational level within "innovation through education" programs in a co-creation between universities, private and public companies. His terrain is EU, Asia and Africa.
Erik has executed +27 international innovation camps and summer school programs in collaboration with a.o. MIT, Google, Samsung C&T, Grundfos, Danfoss, Ikea, Vestas, Bang & Olufsen, Siemens Wind Power, CNTtech, Andritz AG and Innovation Center Denmark China and - South Korea. Erik is also a mentor for Finnish and Kenyan start-up companies.
Erik will be guiding the participants of Founders of Tomorrow in building impactful solutions to problems identified in the Sustainable Development Goals.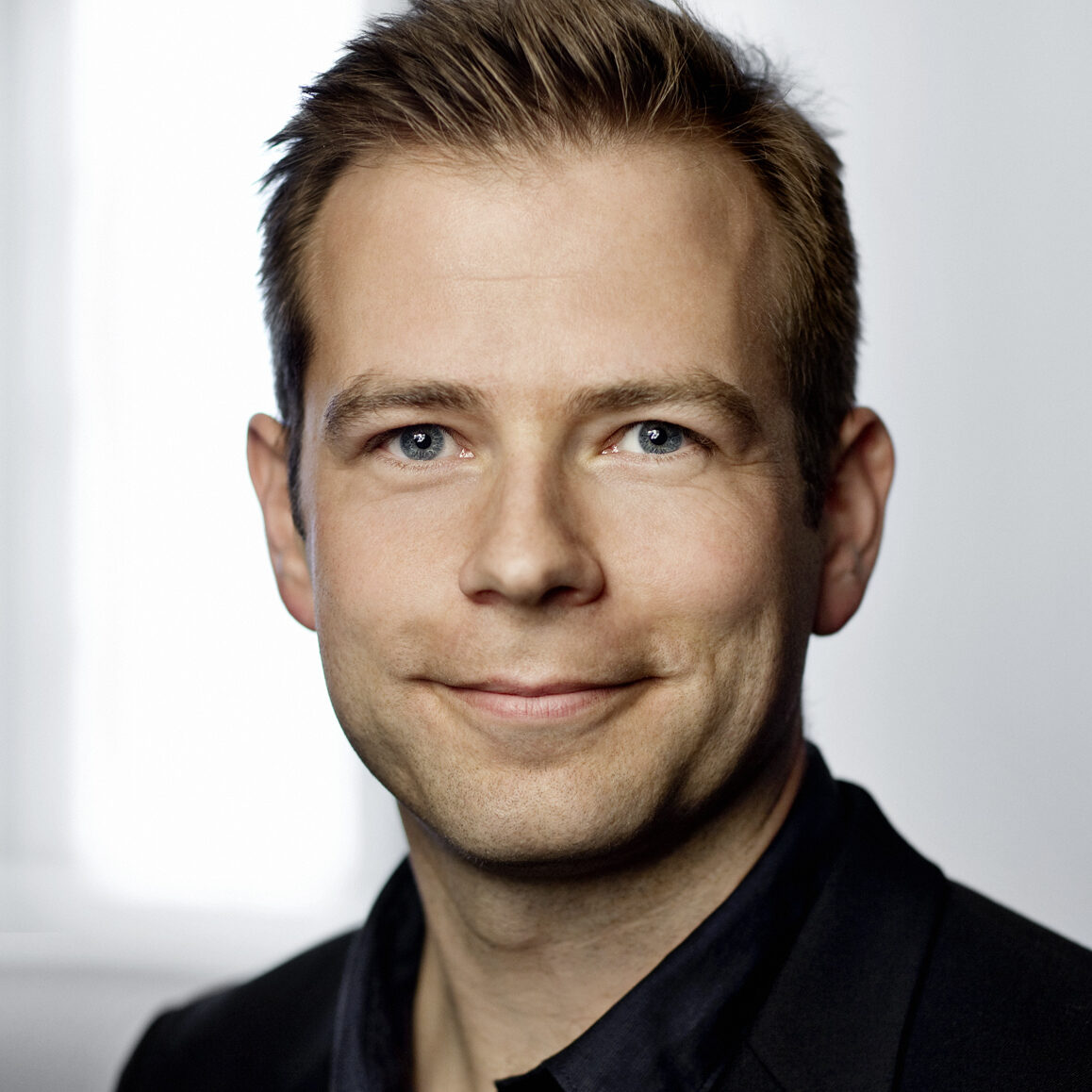 Complex Networks and Core Technologies
Sune's work focuses on the dynamics of complex networks as well as processes unfolding on such evolving networks. He is an associate professor at the Technical University of Denmark, an adjunct (full) professor at University of Copenhagen's Department of Sociology, and an adjunct associate professor at the Niels Bohr Institute (Department of Physics, University of Copenhagen). Sune is the associate director of the Center for Social Data Science at University of Copenhagen.
Sune is the author of multiple highly cited papers and his work has received world-wide press coverage.
At Founders of Tomorrow, Sune will take part in the Core Tech panel discussing complex networks.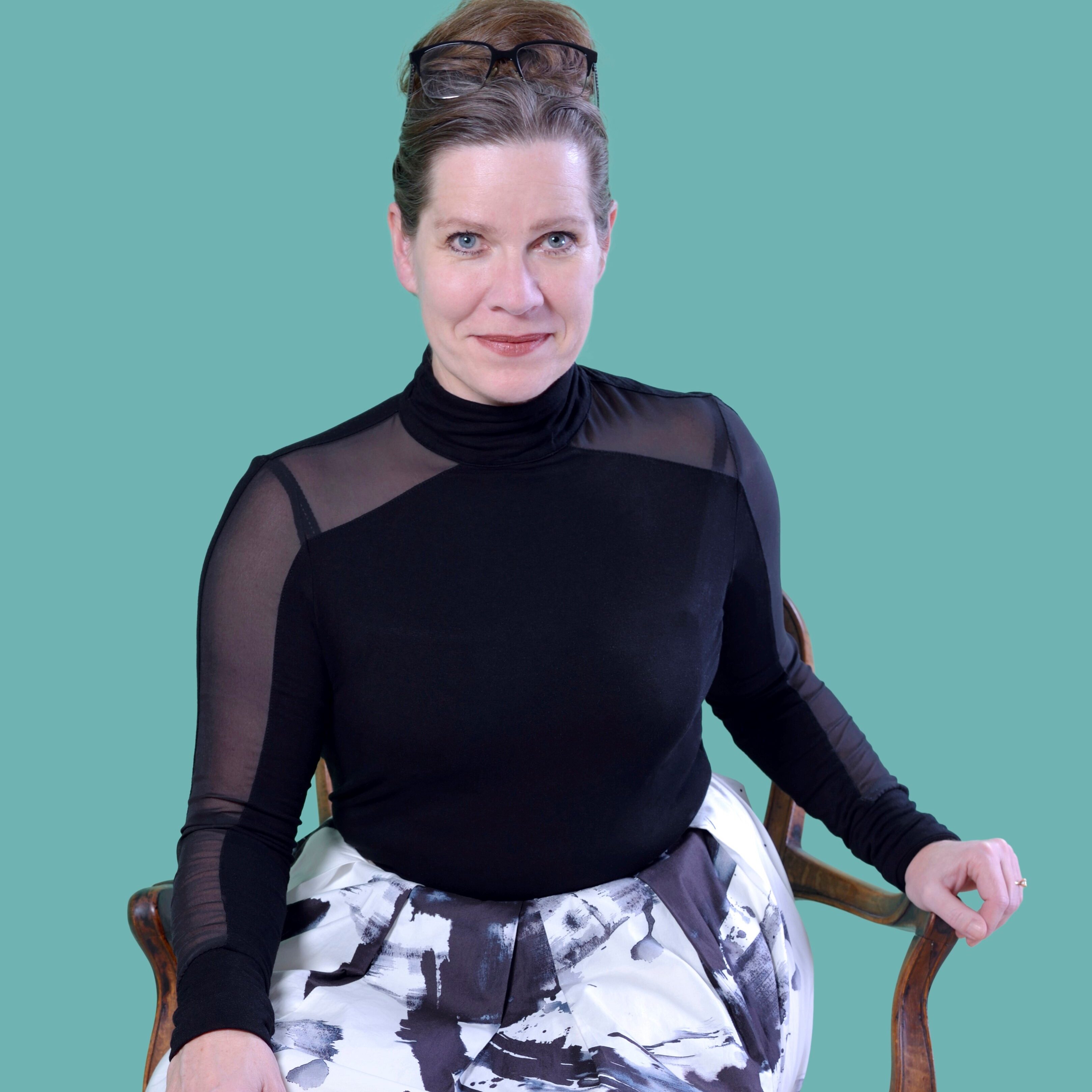 Get your voice heard
As a trained actress, Lisbeth has specialized in using the theatre's deep experience in stepping into character and conquering the room and the audience. She also has science-based knowledge as a voice and speech therapist and rhetorician from the University of Copenhagen.
The best way to achieve improvement in performing is practical experience under professional guidance. Lisbeth has developed her own effective method to train pitching and verbal communication.
Lisbeth will share her most efficient tools with the Founders of Tomorrow participants to make sure that they will get their voices heard when sharing their impactful ideas.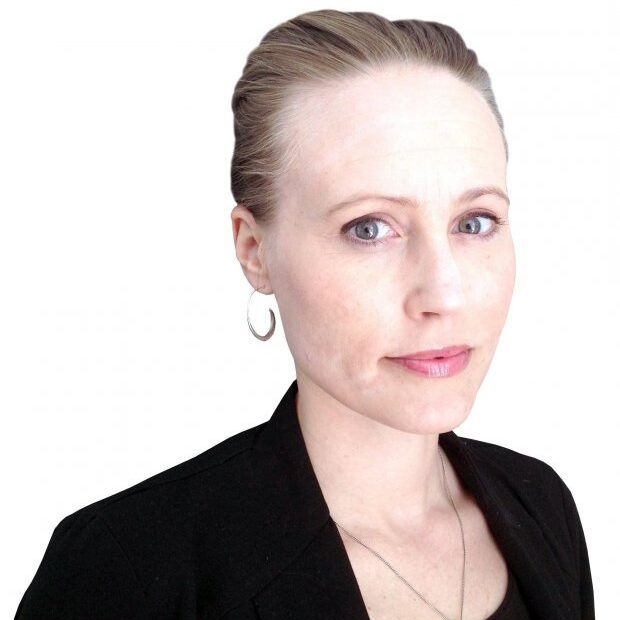 Data Ethics
Gry is co-founder of the European thinkdotank DataEthics.eu and coauthor of the book Data Ethics – The New Competitive Advantage (Hasselbalch, Tranberg, 2016). For over a decade, she has worked with the industry, policymakers, NGOs and end users in the cross field of technology and ethics/human rights.
Previously in European internet governance as manager of an EU Aware Centre on youth and tech, currently as an independent data ethics advisor. Still with one foot in the policy field as a data ethics expert for the European Commission's Horizon2020 and the ERCEA, Gry also works closely with the people who designs the systems e.g. via the IEEE's Global Initiative for Ethical Considerations in AI and Autonomous Systems as vice chair of the P7006 standard on personal AI agents. Gry is also one of the members of the Danish government's newly established data ethics expert group.
At Founders of Tomorrow, Gry will be sharing her insights in data and ethics.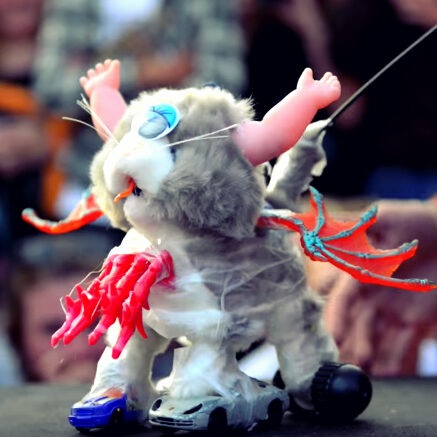 Hebocon: don't fear the fail
Hebocon
is a crappy robot workshop and tournament for anyone - even those without the actual technical skills to build robots. It is also for those who want a challenge. Each robot is fueled by their creators' imagination and skills to use a glue gun. Learning by doing is our mantra at Hebocon. During the session, you will learn the tools of prototyping and iterative design by jumping right into the action of building.
At Founders of Tomorrow the Hebocon workshop will help the participants to develop their ability to work with minimum viable products as a mindset in the iterative design process.
Music, Presense, Creativity and Collaboration 
For more than two decades, Chris Minh Doky has consistently been one of the world's most sought after and renowned jazz soloists.
He is well known for his unique and innovative approach to his instrument, the double bass. His approach as a soloist, producer, orchestral director and artistic director has also made Chris Minh Doky a sought-after lecturer, both in the business sector, the public sector and in educational institutions and associations.
At Founders of Tomorrow, Chris will inspire the participants to understand what music can teach us about presence, creativity and collaboration.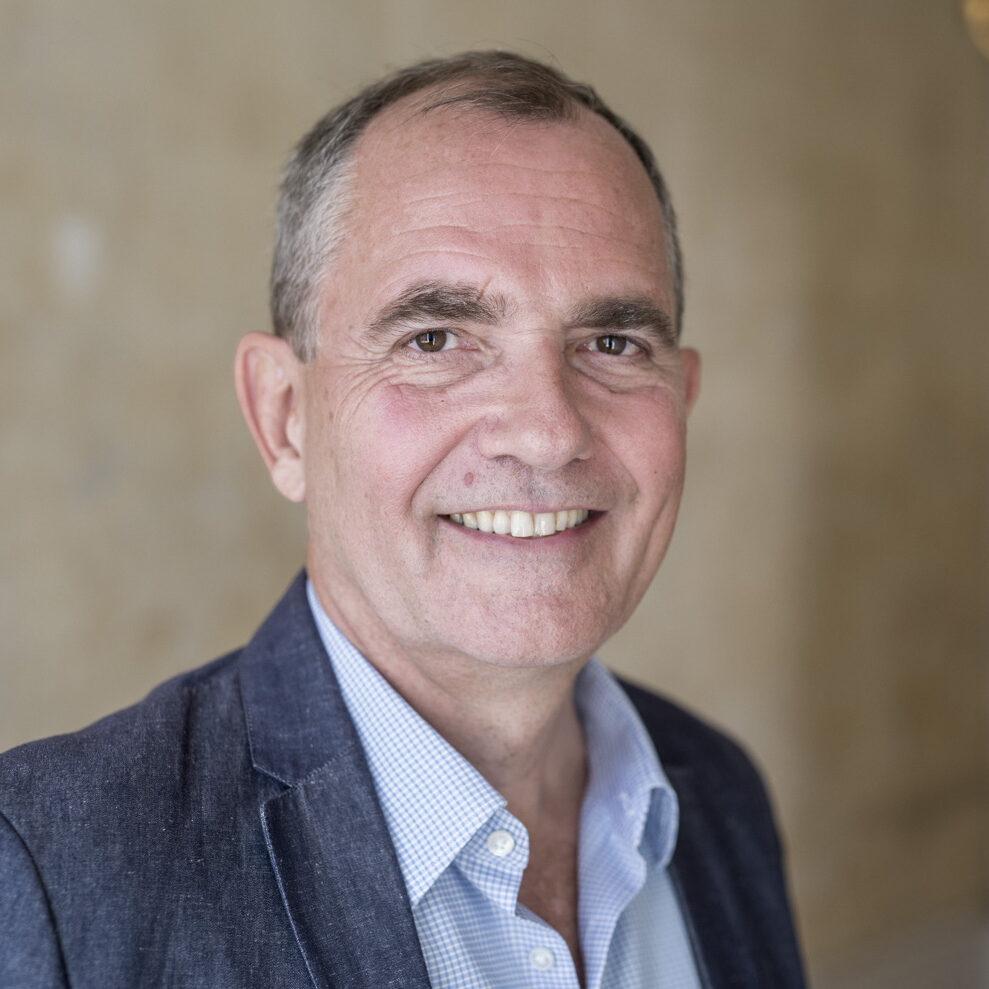 Insights on impact and financial sustainability
Jannick is the co-author of "Face the Future", co-founder of DareDisrupt and a speaker on exponential technologies and their impact on our future. He is an impact investor with passion in helping to release the potential of individuals and organisations to create greater impact and results through innovation, leadership and strategy development.
Jannick believes that startups can be an effective tool to health create positive change in the world – in a financially sustainable way. He has helped co-found and lead several startups, including DanEduc, FranklinCovey Nordic and Vigga.US.
At Founders of Tomorrow, Jannick will share his insights on impact investing, demonstrating impact and the interconnectedness of impact and financial sustainability of a startup venture.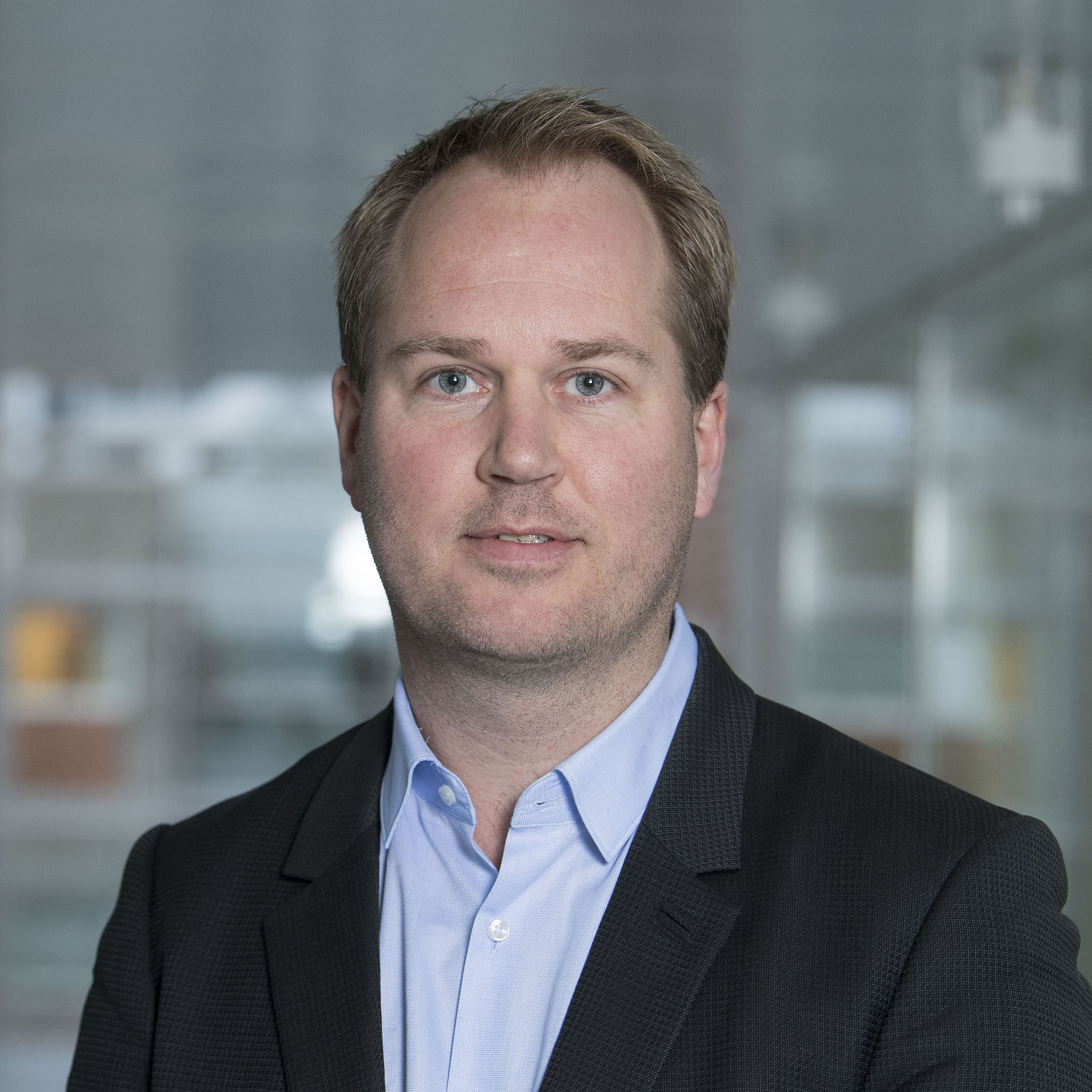 Robotics
Søren has more than 16 years of experience in working with Robotics. He holds a Ph.D. in Robotics and Artificial Intelligence from the Cognitive Computing Lab at Georgia Tech/Aalborg University.
Søren combines expert knowledge in robotics and artificial intelligence with innovation and business development. He is currently participating in a project developing autonomous service robots for way-finding tasks in airports, hospitals and other logistic hotspots. The project has been supported by the the Danish Innovation Fund with 13 millioner kroner.
At Founders of Tomorrow, Søren will take part in the Core Tech panel on Day 2, displaying state-of-the-art examples of robotics and artificial intelligence and discuss the impact the technology will have in the future. He will also illustrate how robotics open a range of new opportunities as well as share his insights on the ethical considerations and perspectives of the technology.