Impact bootcamp and idea competition
February 24-March 1, 2019 / Copenhagen, Denmark
Founders of Tomorrow (formerly known as Danske Ideer) is an educational bootcamp and idea competition designed for you with a passion for technology and creating a positive impact in the world.
During the five-day bootcamp, you will, together with more than 50 fellow changemakers, learn about purpose-driven innovation, exponential technologies and entrepreneurship.
On and off stage you will be surrounded by leading experts and entrepreneurs in the Nordics who place people, planet and prosperity at the center of their work. Beyond that, you will become part of a growing community of bright minds driven by a passion to finding solutions to some of the world's biggest problems.
Being a non-profit initiative and supported by the Danish Industry's Foundation, participation in Founders of Tomorrow is free-of-charge.
Founders of Tomorrow 2019 dates are out!
Founders of Tomorrow 2019 will be held between 24 February and 1 March 2019 in Copenhagen, Denmark. Applications will open in January 2019.
Sign up for updates about Founders of Tomorrow
Winners of Founders of Tomorrow 2018
The Founders of Tomorrow 2018 camp took place between 25-29 June. Amongst the 60 participants, Lena Tünkers was selected the Founder of Tomorrow 2018. The prize for the best pitch went to the team "Helix Visions" for their innovative DNA Data Storage solution.
Dates for Founders of Tomorrow 2019 will be announced in September 2018. Stay tuned.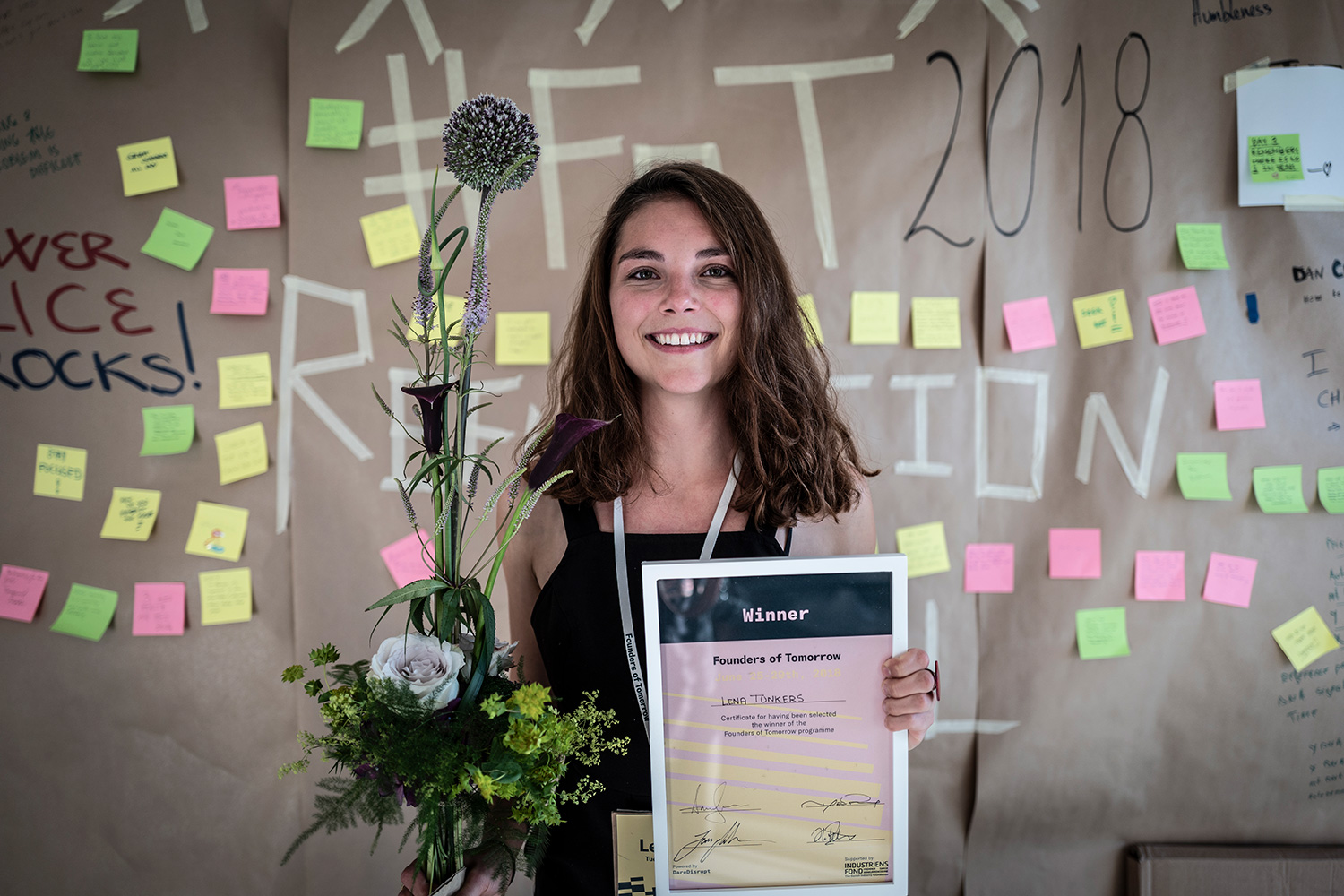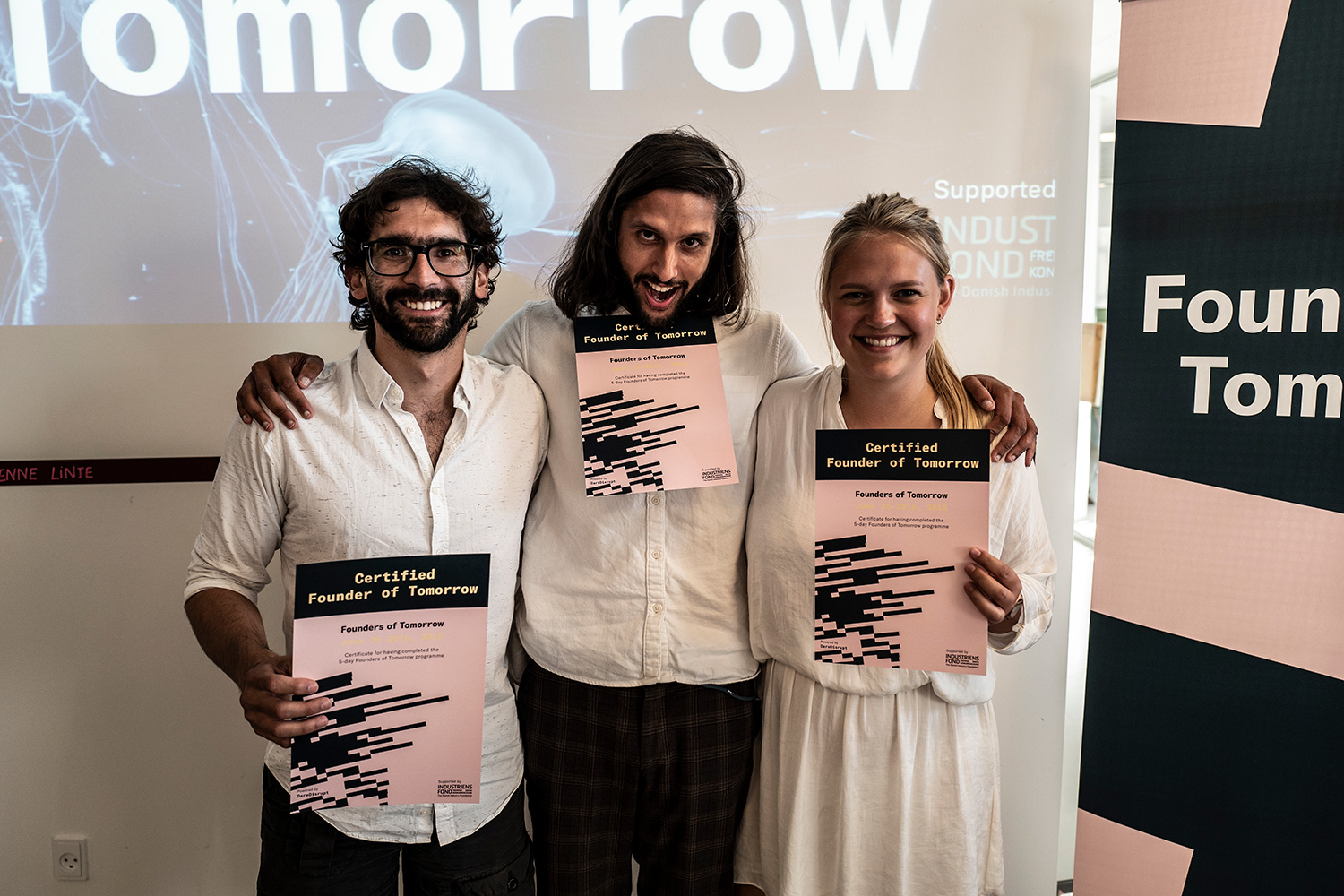 Deep dives into new technologies.
Tools to think big and move from idea to impact.
Read more about the programme here.
One participant is selected as the winner of Founders of Tomorrow. In 2018, the winner got to choose between four amazing experiences to learn, build network and take her idea to another level.
Which journey would you choose?