Impact bootcamp and idea competition
22-26 June 2020 / Copenhagen, Denmark
Founders of Tomorrow and the situation around the Corona virus/COVID-19: We've decided that Founders of Tomorrow 2020 will take place on 22-26 June 2020 either face-to-face, virtually or mixing different methods. We are following recommendations from the Danish authorities and will inform participants accordingly. In short, the camp is on, no matter what!
Founders of Tomorrow is an immersive and inspiring educational experience designed for you with passion for technology and creating a positive impact in the world.
During the five-day program, you will, together with more than 60 fellow changemakers, learn about purpose-driven innovation, exponential technologies and entrepreneurship. In 2020, we will focus on Space and space technologies.
On and off stage you will be surrounded by leading experts and entrepreneurs in the Nordics. Beyond that, you will become part of a growing community of bright minds driven by a passion to finding solutions to some of the world's biggest problems.
Being a non-profit initiative and supported by the Danish Industry's Foundation, participation in Founders of Tomorrow is free-of-charge.
Theme of Founders of Tomorrow 2020 will be ... SPACE!
Exponential and converging technologies are driving down costs and making Space more accessible. It is no longer a playground reserved solely for governments. If you are a founder of tomorrow, now is the time to build initiatives that leverage Space and space technology.
Join us in June 2020 to build solutions for impact on Earth based on data from Space, investigate terrestrial applications using space technology or take the big leap and innovate for a future in Mars.
In 2020, FoT is partnering with the European Space Agency Business Incubator Centre in Denmark.
This summer, you can spend a full three weeks diving deep into space entrepreneurship. Participants of FoT2020 will be qualified to partake in LAUNCHPAD, a 12-day European Space Agency (ESA) BIC DK pre-incubation summer program for selected entrepreneurs to create qualified startups to enter the ESA BIC DK Incubation Program.
The startups attending Launchpad that are successful will get the possibility to apply for the ESA BIC Incubation Program, where they will be given  50.000 euro and a year of expert help from the European Space Agency.
At LAUNCHPAD, you will get access to workspace 24/7  for all 12 days, professional coaching, and much much more!
Participating in FoT2020 will qualify you to continue straight into LAUCHPAD. If you have applied to both FoT and LAUNCHPAD and are accepted to Founders of Tomorrow, you will automatically have a spot at LAUNCHPAD.
When & Where?
Right after Founders of Tomorrow, August 10th to 21st, 2020 at Skylab DTU, Lyngby
How?
When filling in your application for Founders of Tomorrow, indicate that you are also applying to LAUNCHPAD. If applying to LAUNCHPAD, fill in an application and indicate that you have also applied to Founders of Tomorrow.
Find out more about LAUNCHPAD: https://www.startuplaunchpad.space/
ESA BIC: https://www.esabic.dk/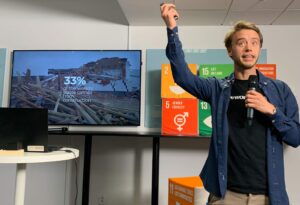 "I had been contemplating my job at Microsoft for long time and after being on a month long vacation I ...
Read More

→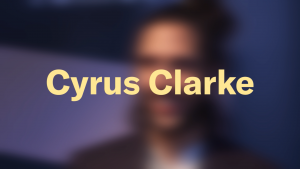 Cyrus Clarke is a designer, educator and artist working with emerging technologies such as blockchain, machine learning and ...
Read More

→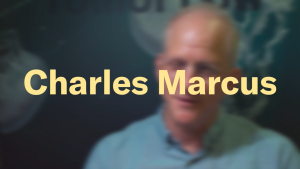 Charles Marcus is an experienced quantum expert, who works hands on with quantum devices at both Microsoft and ...
Read More

→
Deep dives into new technologies.
Tools to think big and move from idea to impact.
New ideas to build solutions on Earth using space technology.
More information about the programme coming up!
Check out the draft program for 2020 here.