FoT alumni, and speaker at this year's bootcamp, Niels Fibæk-Jensen talks about his journey from alumni to entrepreneur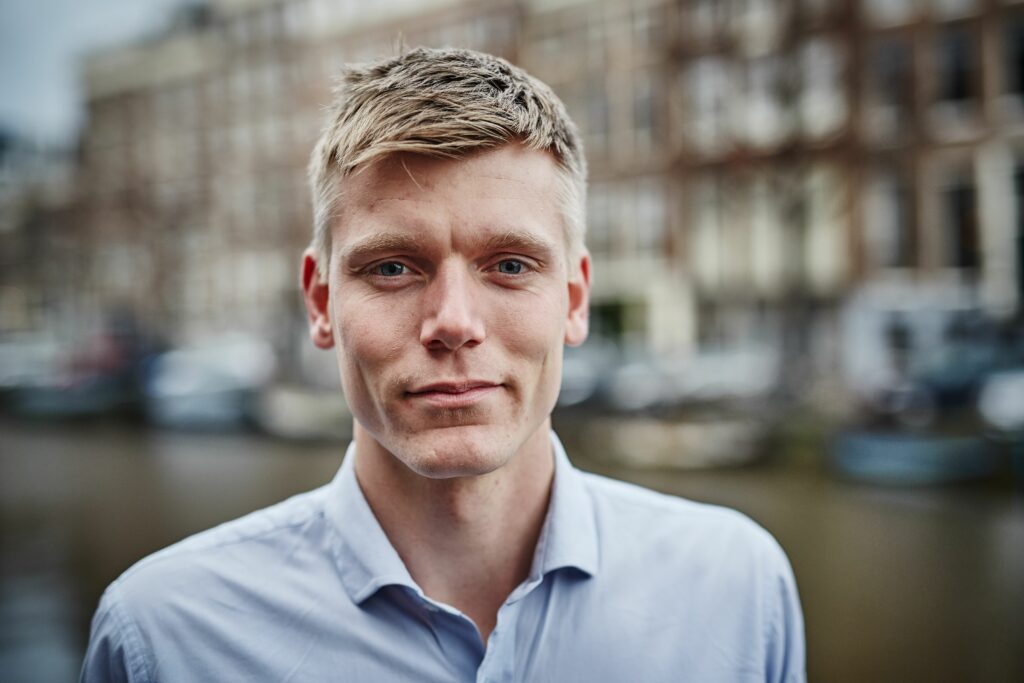 A couple of years ago, Niels Fibæk-Jensen made a gutsy move. He gave up his job as policy advisor at the Permanent Mission of Denmark to the United Nations in New York, packed up his cosy Manhattan room, and moved to Copenhagen to launch a startup. In a field he'd never worked in.
It wasn't easy. "I stayed in my girlfriend's dorm for a while," he says, reflecting on those first few months. "I asked myself some tough questions, like, 'Will I be able to get another job like the one I had at the UN?' 'Is this a horrible idea?'" Niels is now the CEO of Matter, a company that offers pension schemes with sustainable investments. He also just made the Forbes 30 Under 30 list. Sitting in Matter's Copenhagen office, it's clear that the idea was far from horrible.
It's a frigid, January morning. Outside, things are still quiet. The frantic streets of downtown New York City feel a million miles away. But it was there, while working for the UN, that Niels got his flash of inspiration. "One of the things we worked on was raising private capital for public goals, or UN projects, funds, stuff like that," he says. "And it made me think about pensions. In Denmark we have around 4,000 billion DKK in pension savings. Most of that money is being invested in more-or-less normal investments. I figured if people could invest in a more sustainable and impact-minded way, then perhaps there would be an appetite for that among customers and private companies with pension plans." As he fleshed out that initial idea, Niels realised he needed some help. And that's what led him to Founders of Tomorrow.
Back then it was called Danske iDeer, and it was an invaluable experience. "I don't have an entrepreneurial background, so it was new territory for me. It was a week-long introduction to a whole range of different fields. We met a lot of experts on finance, medtech, design, all kinds of people. And I got to pitch and test my idea a million times." The sheer diversity of participants and speakers was a boon. Especially considering Niels's previous career. "When you work for the UN, you live in this UN bubble. You get really good at the UN ways of doing things. You get good at diplomacy, resolutions, negotiating, working with the mechanics of the UN, but there are lots of things you don't learn. Things you have to learn for yourself. Especially as a founder and CEO."
Now, a couple of years later, Niels returns to FoT as a guest speaker. He hopes to share his expertise and experience – from both the UN, where he was part of drawing up their Sustainable Development Goals, and his role as an entrepreneur – to inspire a new wave of Founders. With the 1.5ºC Challenge in mind, his talks will focus on the importance of impact-driven investment, a driving force behind Matter. Pension schemes, he says, are crucial. "They're, by far, the largest pool of investment-ready funds we have available in Denmark. That's a huge opportunity for creating a lasting sustainable impact, and investing in creating a world we want to retire in."
As we wrap up our chat, it's clear that Niels looks back on FoT with fondness. The experience was eye-opening and inspiring, not just for the abundance of ideas whizzing around, but also for the people taking part. "I come from a background where you work with political scientists," he says. "They have the same education as you, the same mindset, they've read the same textbooks. At FoT, you meet around sixty people from every background you can think of. It's a lot of fun."
Learn more about Earth-friendly investment and pensions at Matter.