Founders of Tomorrow 2019
Draft program
Day 1: Sunday 24 February 2019
Setting the scene & getting to know other Founders of Tomorrow
Focus on the "why": Diving into the 1.5ºC Challenge
Exponentials - understanding the power of digital technology
Day 2: Monday 25 February 2019
FoT taking over DTU Skylab
Focus on the how: Tech talks and fireside chats
Day 3: Tuesday 26 February 2019
Focus on the how: Tech talks and fireside chats
Day 4: Wednesday 27 February 2019
Focus on the what: Business development and different ways of collaboration
Day 5: Thursday 28 February 2019
Telling the story and bringing it home
Day 1+5: Friday 1 March 2019
Half-day event: group pitches, selecting the final winner, keynote speaker
Closing party
* Take a look below at how FoT2018 looked like!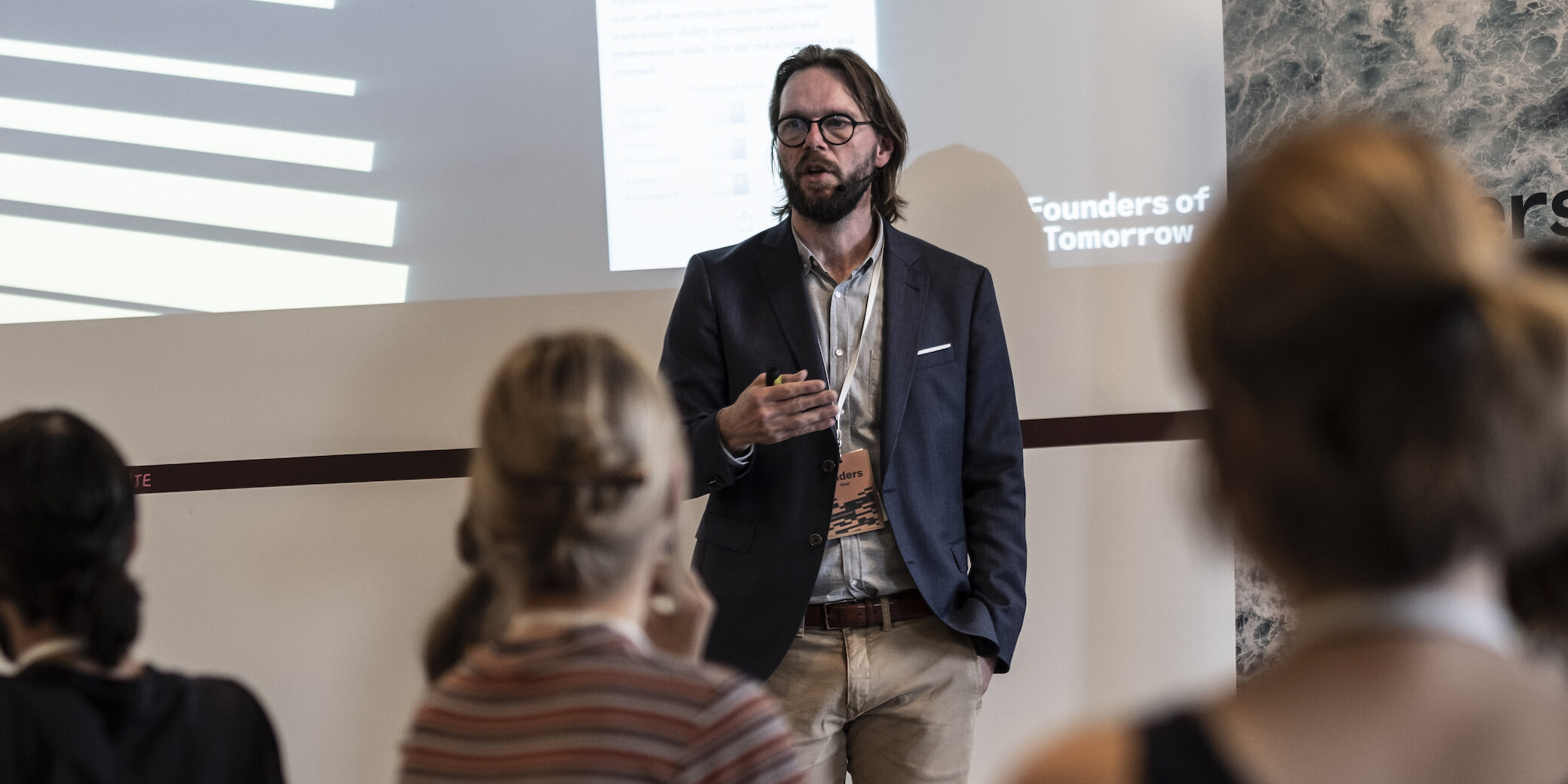 "Founders of Tomorrow (Danske iDeer) gave me the 'why not?' mindset and ideas about exponential technology and its new business models."
- Former participant
About the 1.5ºC Challenge
In October 2018, the Intergovernmental Panel on Climate Change (IPCC) came out with a report highlighting the impacts that could be avoided if global warming was limited to 1.5°C compared to 2°C, or more. By keeping global warming in 1.5°C, we could, for instance, reduce loss of some ecosystems, limit impact on human health and wellbeing and lessen the global sea level rise.
This is an issue that calls for diverse and innovative solutions from diverse actors. Founders of Tomorrow has answered this call, and together we will be in search of new solutions using innovative technologies and business models to tackle this challenge from different angles.
The Sustainable Development Goals will be guiding us in this quest.
Programme of the 2018 bootcamp
Day 1 (25 June 2018)
Welcome & setting the scene
Getting to know the other Founders
Panel: the Global Goals as a framework for problem solving and innovation
Introduction to Exponentials
Tech Talk: Digital Manufacturing
Tech Talk: Blockchain for impact and new forms of collaboration
Fireside Chat: Biotech and Ethics
Day 2 (26 June 2018)
Tech Talk: Complex Networks
Tech Talk: Artificial Intelligence
Tech Talk: Robotics
Tech Talk: MedTech
DeepDive: Neuroscience and the Biome
Talk: Future of Health and Innovation
Workshop: Disruption as a Method
Talk: Data and Ethics
Fireside Chat: Quantum Computing
Day 3 (27 June 2018)
Design Thinking for Agile Development
HEBOCON building robots & agile development
Workshop: Persona Centric Development for sustainability
Group work: Conceptualization, bringing in the tech!
Insights on impact from an impact investor
Fireside Chat: Human meaning making: Nordic lessons from the previous disruption
Day 4 (28 June 2018)
Workshop: Peer Concept Development
Interview - Nordic Entrepreneurship
Workshop - Disruptive Business Models
Talk and workshop - Storytelling is Magic!
Workshop: prototyping Workshop: Testing and Learning
Day 5 (29 June 2018)
Speakers' training: Getting your voice heard
Group pitch competition
Talk – Creativity, improvisation, collaboration and inspiration by Jazz musician
Announcing the pitch winner and the Founder of Tomorrow
Wrap-up of the week & Celebration!