Keynote: How data can empower us to change the world
Together with Hans Rosling and Ola Rosling, Anna Rosling Rönnlund founded Gapminder in 2005. Gapminder's mission statement is to fight devastating ignorance with a fact-based world view everyone can understand. Also together with Ola and Hans, Anna wrote the Factfulness book, launched in April 2018.
Anna designed the user-interface of the famous animating bubble-chart tool called Trendalyzer, used by millions of students across the world, to understand global development trends. The tool was acquired by Google. Anna is now Vice President and Head of Design & User Experience at Gapminder. Anna has also founded Dollar Street, the biggest systematic image bank with representative home documentations based on data.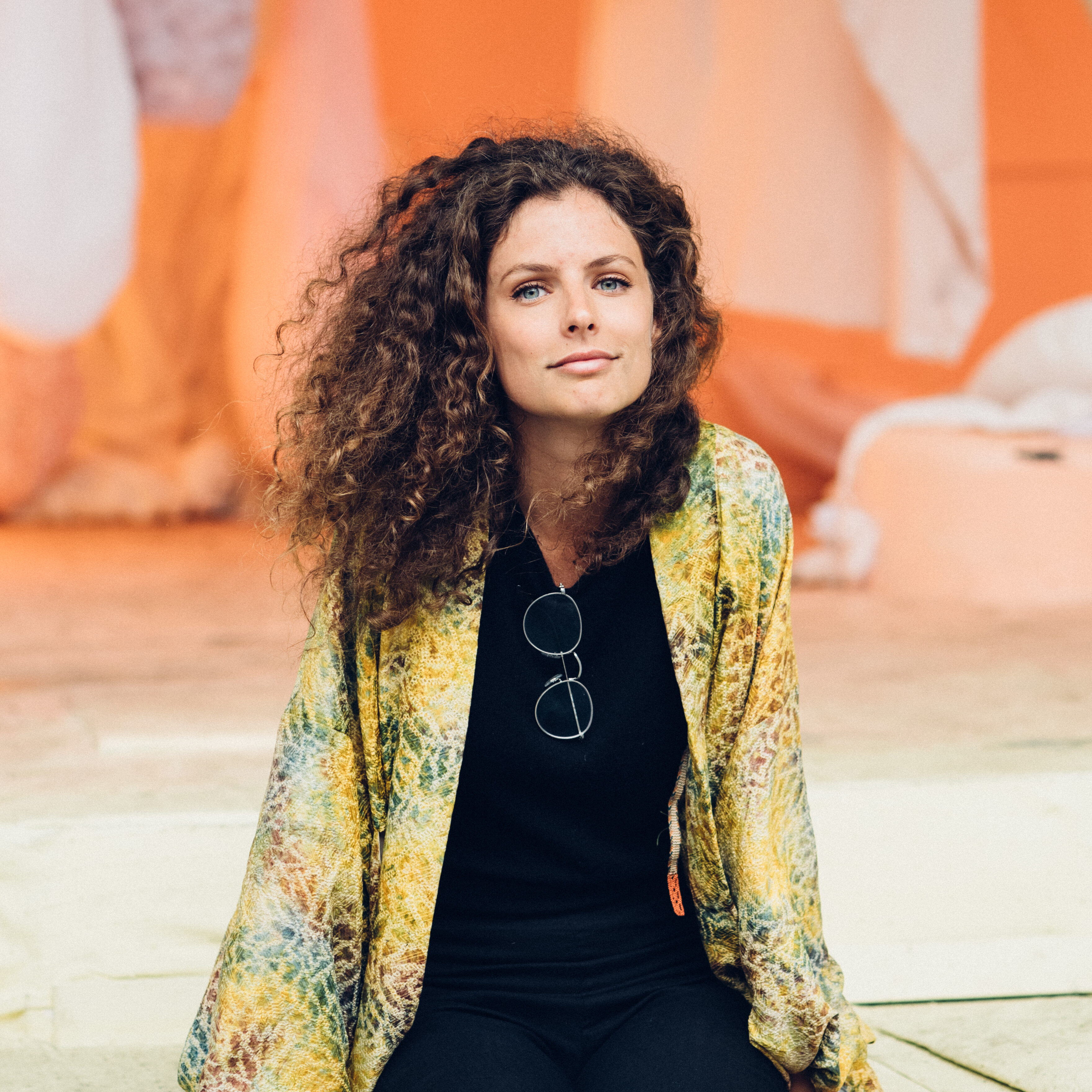 Digital Manufacturing: why matter really matters again
In her talk, Märtha will explore the promise of digital manufacturing: that one day, the material, shape and size that currently make up our material world no longer is defined by a few. But by all of us.
Just discuss design with your AI software. Just press print on your 3D printer. Just drag and drop your robotic arm.
Märtha Rehnberg is Co-Founder of DareDisrupt, expert on the future of production and global value chains, and member of the 'High Level Industry 2030 Roundtable' at the European Commission where she advocates sustainable and disruptive production.
Artificial Intelligence
Thomas is an associate professor in Artificial Intelligence at the Technical University of Denmark. His main current research focus is on social aspects of AI: how to make the computers, smartphones and robots of the future socially intelligent, so they can interact in a flexible and socially competent way with humans and robots. The application areas of interest include intelligent personal assistants, mobile robots and intelligent learning tools.
Thomas has a broad multi-disciplinary expertise in AI with top-level publications in logic, knowledge representation, automated planning, action learning and philosophical aspects of AI.
At Founders of Tomorrow, Thomas will talk about the opportunities presented by AI for tackling the 1.5°C Challenge.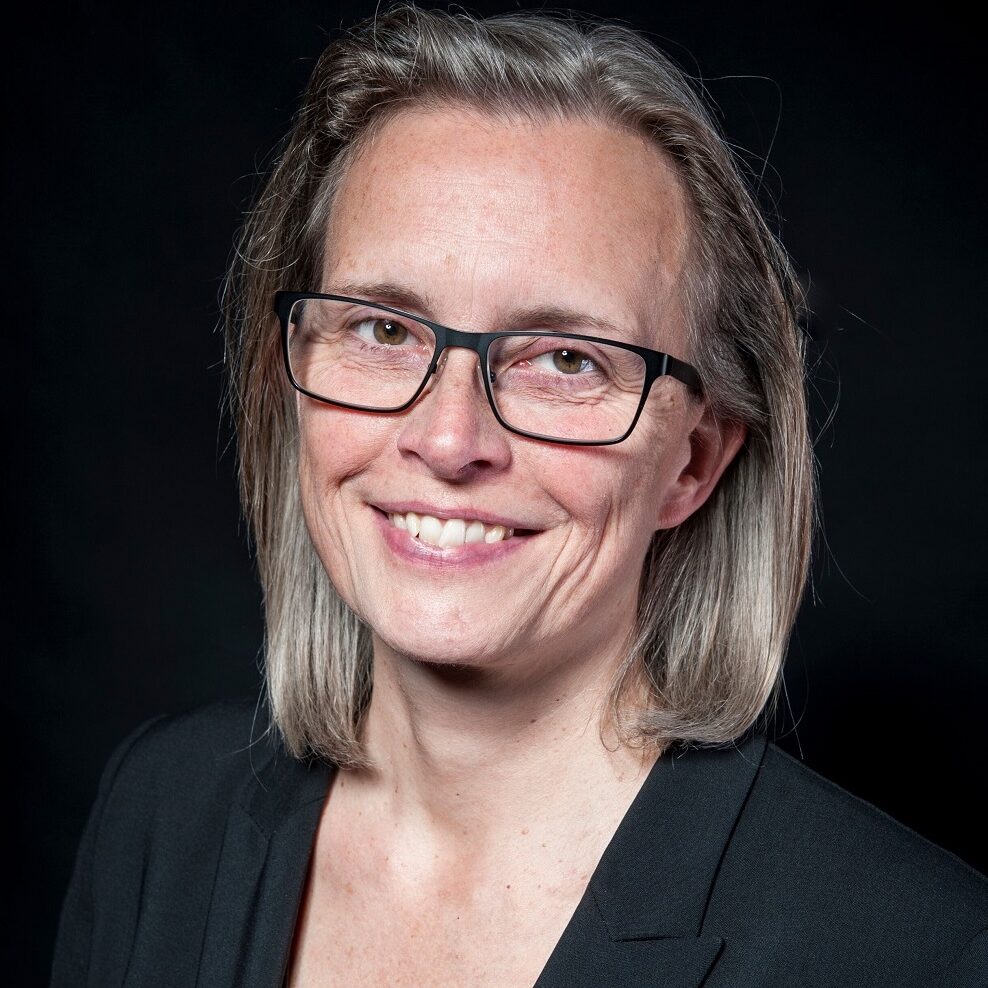 Human meaning making; Nordic lessons from the previous disruption
Lene Rachel Andersen is a futurist, philosopher and a political thinker. She is co-founder, board member and systems thinker at Nordic Bildung. Since 2005, Lene has worked as an independent futurist, author, philosopher, and publisher. Her latest book is The Nordic Secret – A European story of beauty and freedom (Fri Tanke Förlag, 2017), which she has written together with Tomas Björkman.
In her fireside chat, Lene will draw lessons from historical experiences of societal disruption in Europe. She will discuss how the Nordic countries managed to go through industrialization and the structural changes relating to modernity peacefully creating some of the richest, most stable and happy countries in the world. What did the Nordics do right, and is there a Nordic secret that can be re-applied as we face disruption of societal structures again?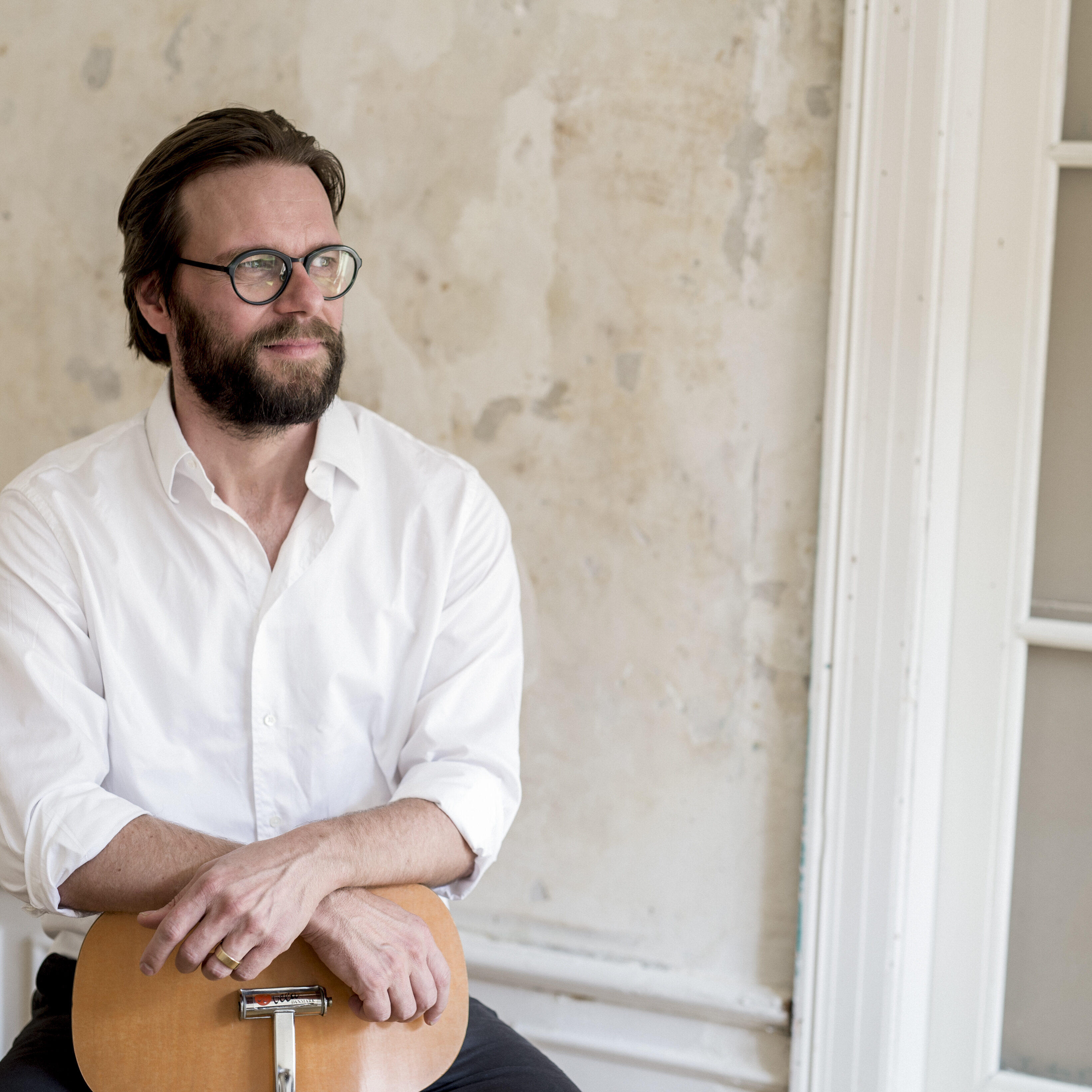 Responsible disruption
Anders Hvid is author, entrepreneur and thoughtleader on future of tech, business and society. He is co-founder of Founders of Tomorrow (previously Danske iDeer) and of DareDisrupt where he is CEO. He has been appointed member of Research, Innovation and Science High Level Expert Group for the European Commission to support commissioner Carlos Moedas (research, science and innovation). In Denmark he is represented in the Siri-commission headed by Ida Auken and as advisor to the Minister of Education on future skills.
In his talk, Anders will discuss why responsible disruption of some existing structures are needed for solving global challenges.
Speakers for Founders of Tomorrow 2019 will be announced shortly.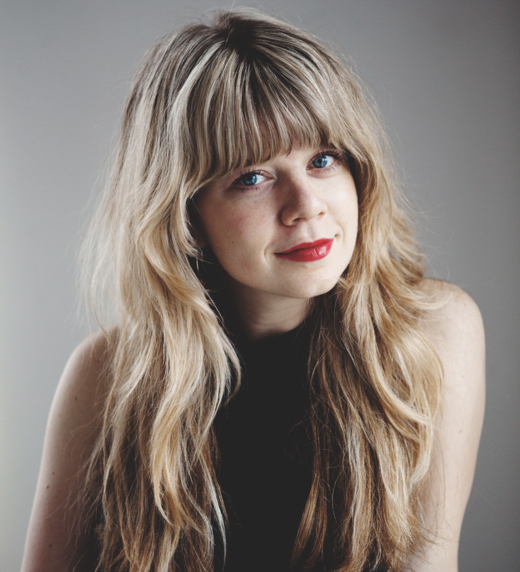 Emerging technologies and ethics
Britt is a broadcaster and author researching the science and ethics of emerging biotechnologies, such as synthetic biology, personal genomics and gene-editing. Britt is co-host of the BBC podcast Tomorrow's World, exploring big questions about the future as it is created by new technologies. Her first book, Rise of the Necrofauna: The Science, Ethics and Risks of De-Extinction was published in 2017 by Greystone Books in collaboration with the David Suzuki Foundation. Britt is currently directing an interactive documentary series with the National Film Board of Canada about personal genomics and human genetic modification.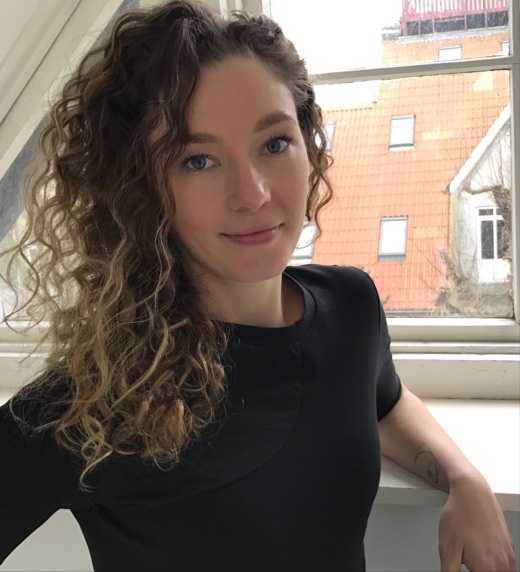 Blockchain for impact
As an advocate of open-source technology and governance, Deanna was an early adopter of blockchain technology and regularly holds educational talks and developer workshops. She is the co-founder and CEO of BLOC (Blockchain Labs for Open Collaboration) with the mission of providing a global platform for co-creating blockchain solutions for the benefit of society, and is a prominent member of the Blockchain Education Network (BEN). Deanna is also an alumni of Founders of Tomorrow (formerly called Danske Ideer).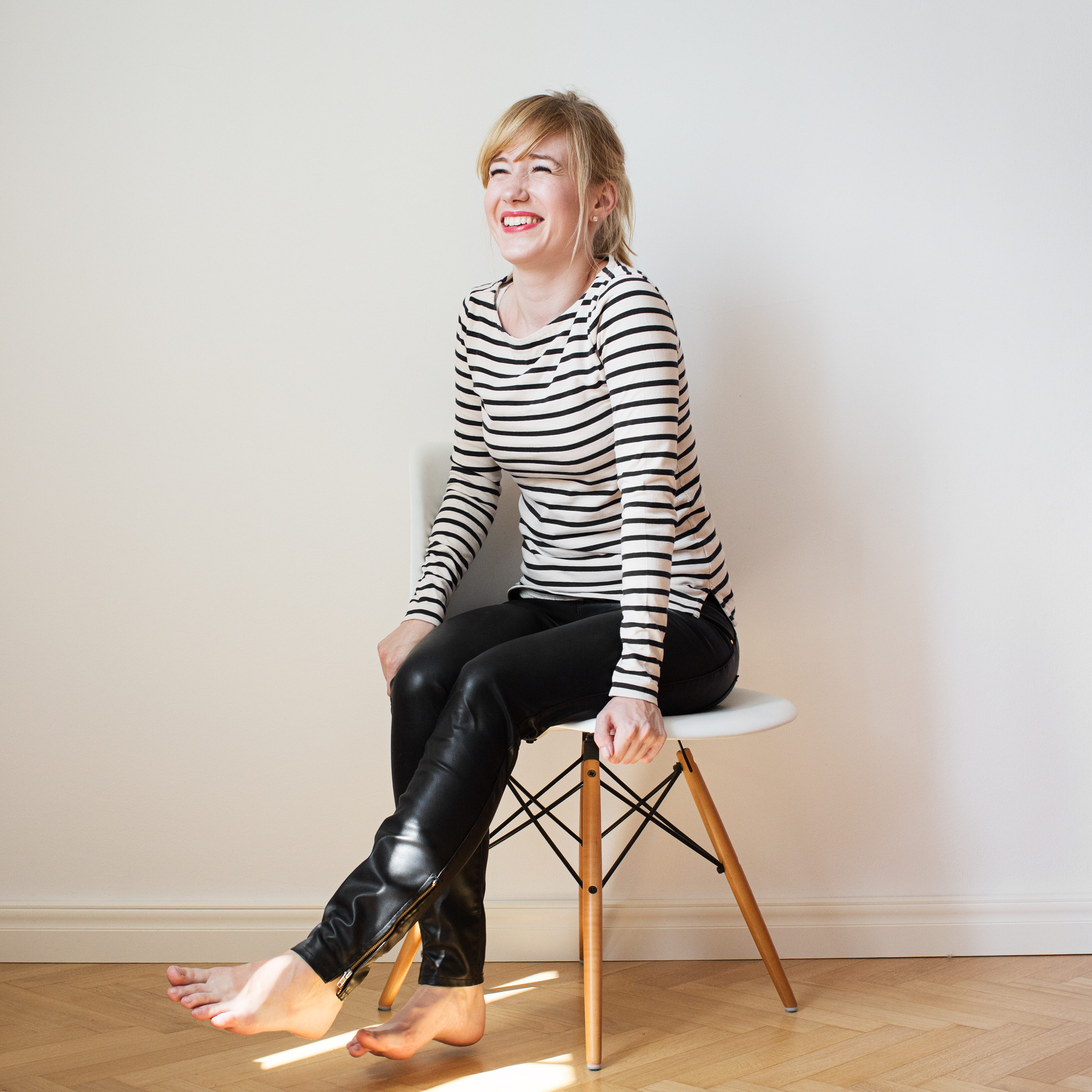 Storytelling is magic!
Linda is a programmer, storyteller, illustrator and the founder of Hello Ruby, a children's book on technology, computing and coding.
Linda is a central figure in the world of programming and has worked on edutech already before it was called that. Linda is a Codecademy alumni and the founder of Rails Girls, a global phenomenon teaching the basics of programming for young women all over the world. Having never really outgrown fairytales, Linda sees the web as a maze of stories and wants to hear more diverse voices in that world.
At Founders of Tomorrow, Linda will share her experiences and tips on how to bring alive technologies by using stories.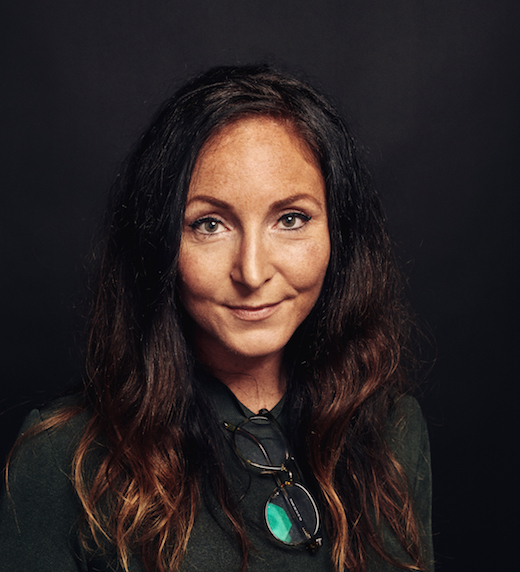 Your thoughts under the microscope
Louise has more than 8 years of experience helping companies into the digital paradigm. She works with a global horisontal outlook, experiences from front-running companies and pioneers, and the tools needed to revamp existing realities. Louise is authoring a book about the 21st Century Mindset. In the book she features interviews with key-figures from the world's most innovative companies and combines it with her core fields of expertise, including Performance Science.
In the Tech&Humans panel on day 2 of the camp, Louise explores how recent findings in neuroscience and the study of the human biome can help us to achieve the right state of mind for creativity and great ideas.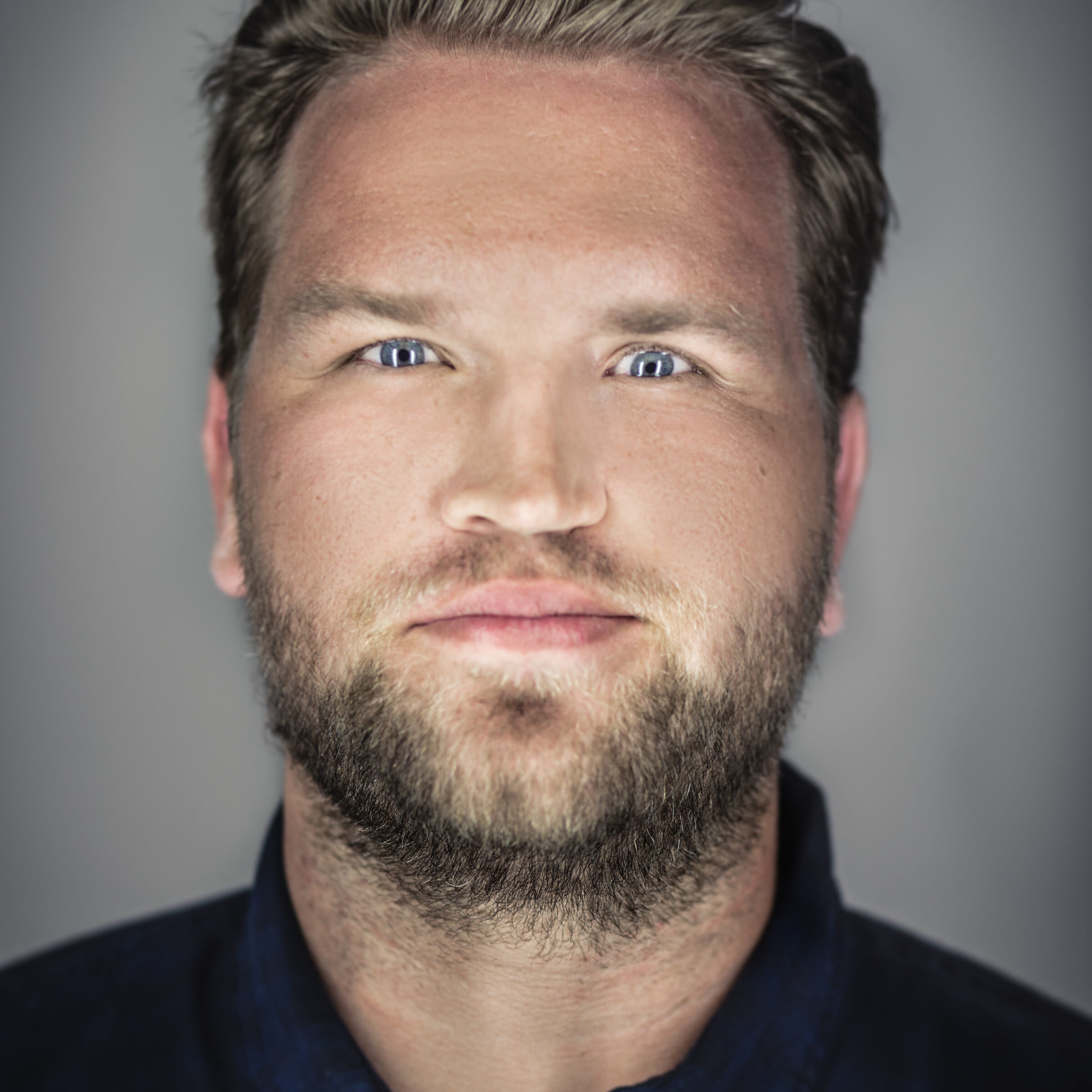 Inside the mind of a Nordic Entrepreneur
To Christian, entrepreneurship is a way of life. He started his first company in his early teens, he has coached numerous entrepreneurs and advocates purpose-driven innovation across the world. Today Christian is most known for his role as co-founder and CEO of BeMyEyes - a company that connects more than 60 thousand blind and low level people, to almost 1 million volunteers trained to help them navigate their everyday.
At Founders of Tomorrow, Christian will share his thoughts of what defines a successful founder. He will talk about the power of positive thinking, how to thrive from hardship, and why critical thinking makes the Nordics entrepreneur unique in the global arena. It is a talk about purpose, cancer, and about trustingly tumbling in the dark.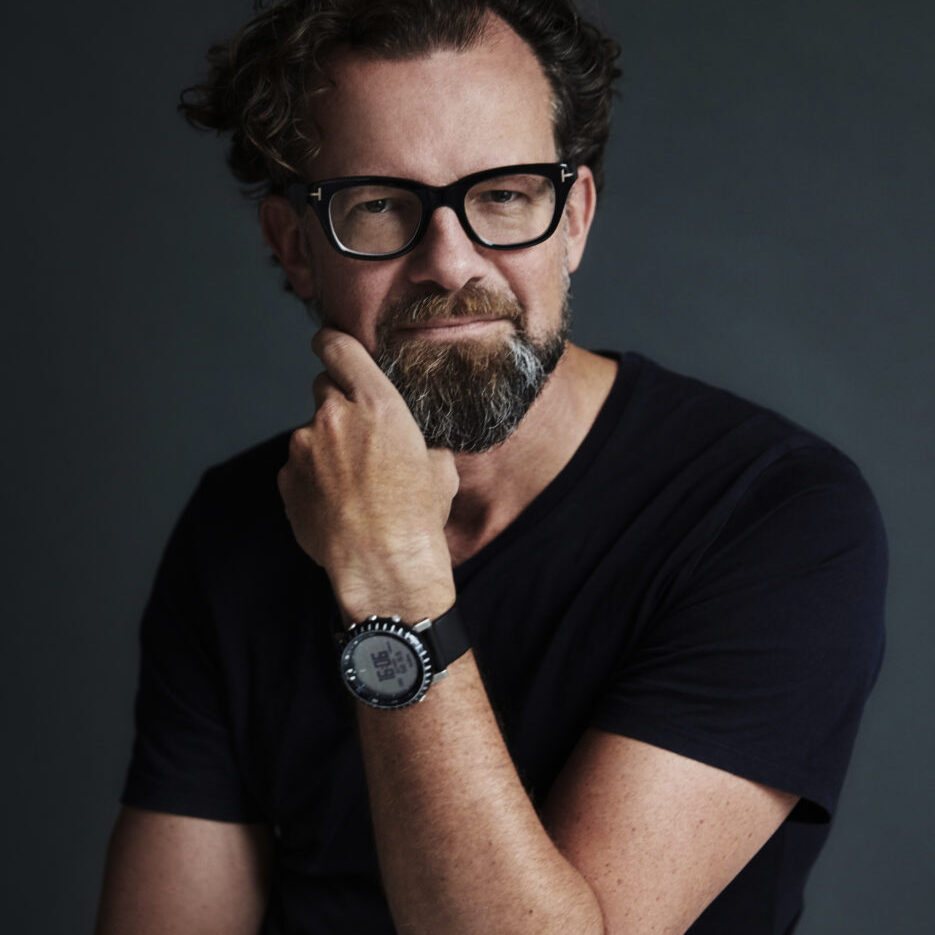 Fireside chat - Quantum Computing
Jan is Professor in computer-based systems at DTU Compute at the Technical University of Denmark, Head of the section on Embedded Systems Engineering and Deputy Director of DTU Compute. Jan is driven by exploring the edges of science and to unite fields that normally don't talk together. It is at these scientific crossroads that he contributes to the new perspectives so pertinent for tackling the big issues of our time.
Jan is one of those people, whose CV extends what is normal for one lifetime. It's like he lives in a quantum world...
It therefore seems quite natural, that he will be the one to provide us with a glimpse into the future of Quantum Computing in a fireside chat. For decades have we been saying that it will come. Finally it seems, that decade is here and we must start preparations.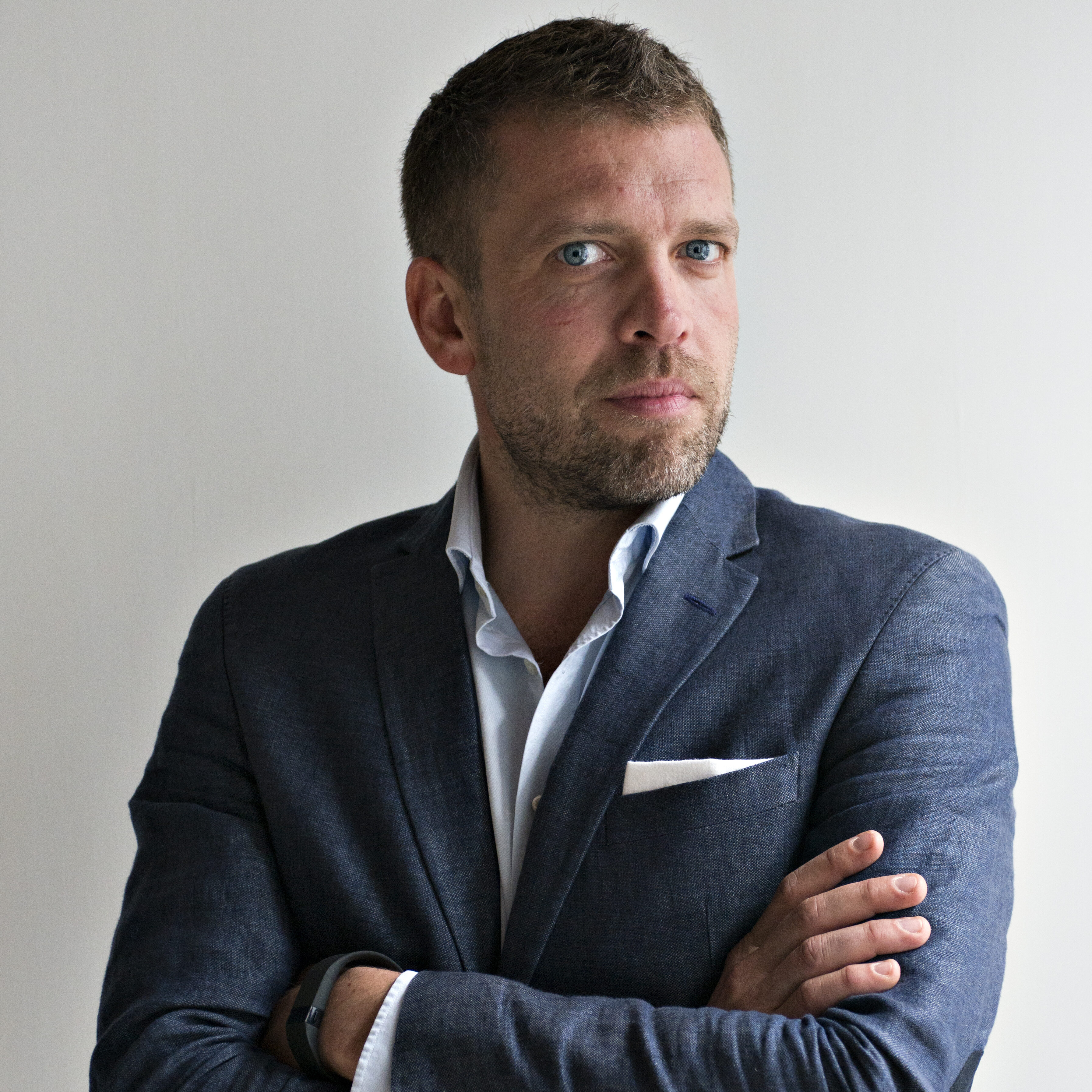 Cultivating new tech for better healthcare
Kristian is the CEO of LEO Innovation Lab, an independent unit of LEO Pharma, established to focus on cultivating new technology to better understand health, and to enable patients to prevent, detect and manage chronic skin conditions. LEO Innovation Lab's mission is to harness the power of data, to help patients lead happier lives.
Under Kristian's leadership, LEO Innovation Lab has built several innovative digital platforms in two years, focussing on a wide range of healthcare areas - from the automization of clinical trial recruitment, to a functioning artificial intelligence that can aid clinical recommendations. Kristian's vision is to nurture a clinical journey that is more adaptable, patient-driven, and most importantly, more efficient.
Kristian will be discussing his vision, insights and experiences in the Tech&Humans panel on Day 2 of the camp.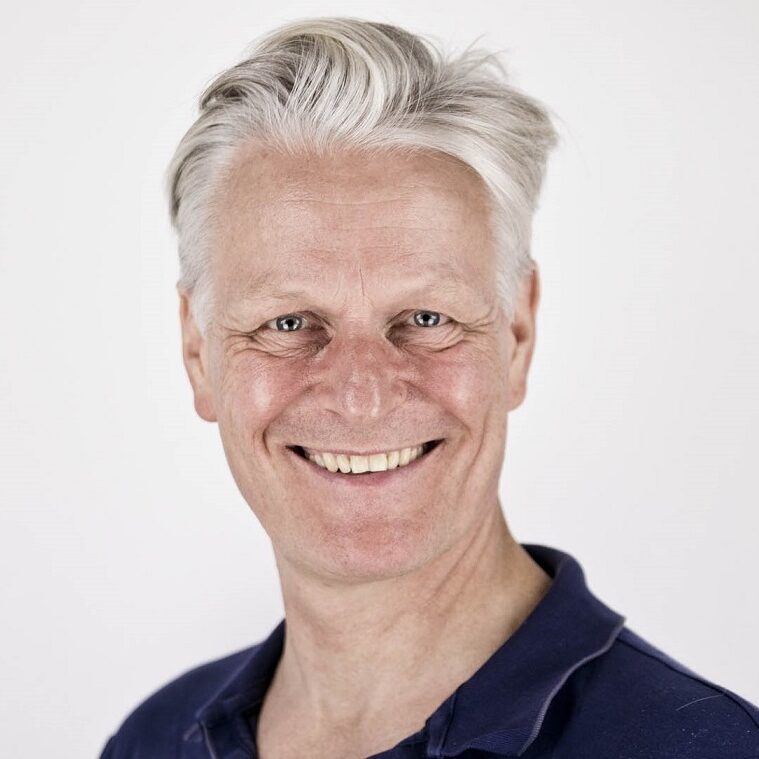 Building solutions of tomorrow
Erik is an awarded innovator. He has +20 years of experience on managerial and operational level within "innovation through education" programs in a co-creation between universities, private and public companies. His terrain is EU, Asia and Africa.
Erik has executed +27 international innovation camps and summer school programs in collaboration with a.o. MIT, Google, Samsung C&T, Grundfos, Danfoss, Ikea, Vestas, Bang & Olufsen, Siemens Wind Power, CNTtech, Andritz AG and Innovation Center Denmark China and - South Korea. Erik is also a mentor for Finnish and Kenyan start-up companies.
Erik will be guiding the participants of Founders of Tomorrow in building impactful solutions to problems identified in the Sustainable Development Goals.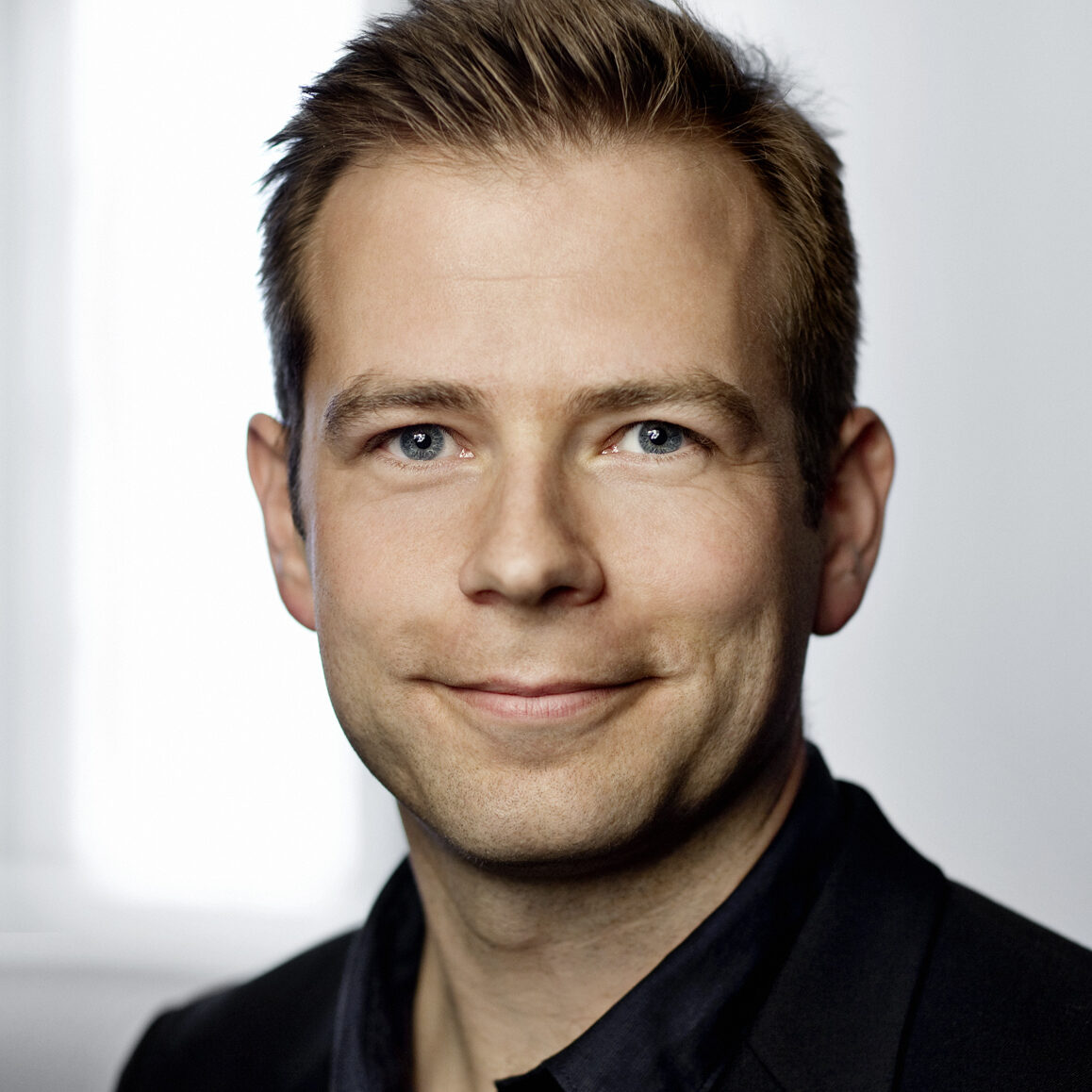 Complex Networks and Core Technologies
Sune's work focuses on the dynamics of complex networks as well as processes unfolding on such evolving networks. He is an associate professor at the Technical University of Denmark, an adjunct (full) professor at University of Copenhagen's Department of Sociology, and an adjunct associate professor at the Niels Bohr Institute (Department of Physics, University of Copenhagen). Sune is the associate director of the Center for Social Data Science at University of Copenhagen.
Sune is the author of multiple highly cited papers and his work has received world-wide press coverage.
At Founders of Tomorrow, Sune will take part in the Core Tech panel discussing complex networks.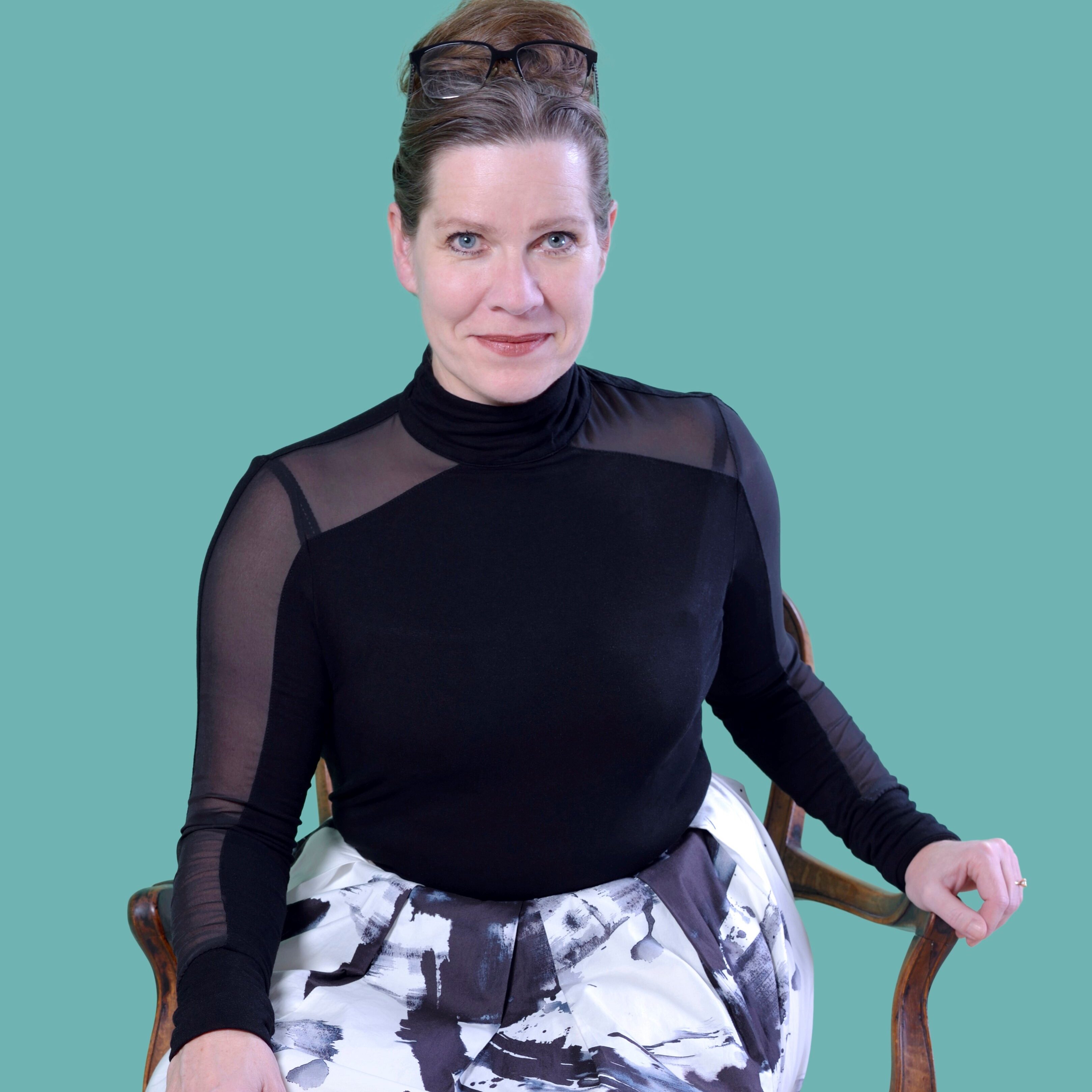 Get your voice heard
As a trained actress, Lisbeth has specialized in using the theatre's deep experience in stepping into character and conquering the room and the audience. She also has science-based knowledge as a voice and speech therapist and rhetorician from the University of Copenhagen.
The best way to achieve improvement in performing is practical experience under professional guidance. Lisbeth has developed her own effective method to train pitching and verbal communication.
Lisbeth will share her most efficient tools with the Founders of Tomorrow participants to make sure that they will get their voices heard when sharing their impactful ideas.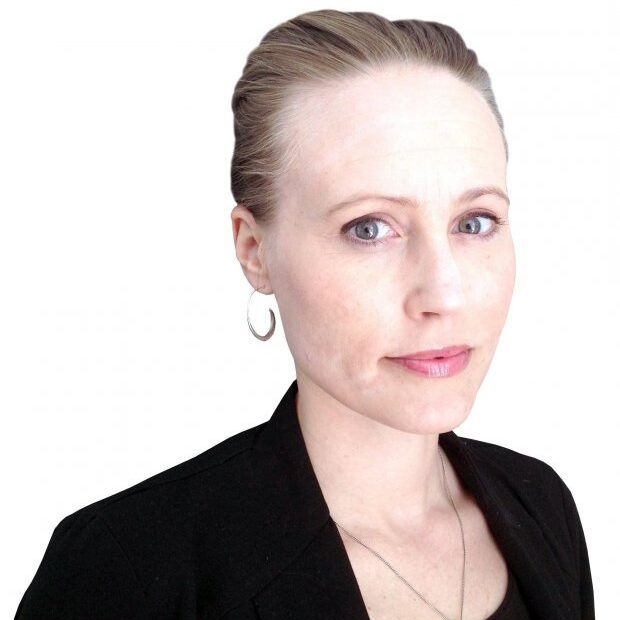 Data Ethics
Gry is co-founder of the European thinkdotank DataEthics.eu and coauthor of the book Data Ethics – The New Competitive Advantage (Hasselbalch, Tranberg, 2016). For over a decade, she has worked with the industry, policymakers, NGOs and end users in the cross field of technology and ethics/human rights.
Previously in European internet governance as manager of an EU Aware Centre on youth and tech, currently as an independent data ethics advisor. Still with one foot in the policy field as a data ethics expert for the European Commission's Horizon2020 and the ERCEA, Gry also works closely with the people who designs the systems e.g. via the IEEE's Global Initiative for Ethical Considerations in AI and Autonomous Systems as vice chair of the P7006 standard on personal AI agents. Gry is also one of the members of the Danish government's newly established data ethics expert group.
At Founders of Tomorrow, Gry will be sharing her insights in data and ethics.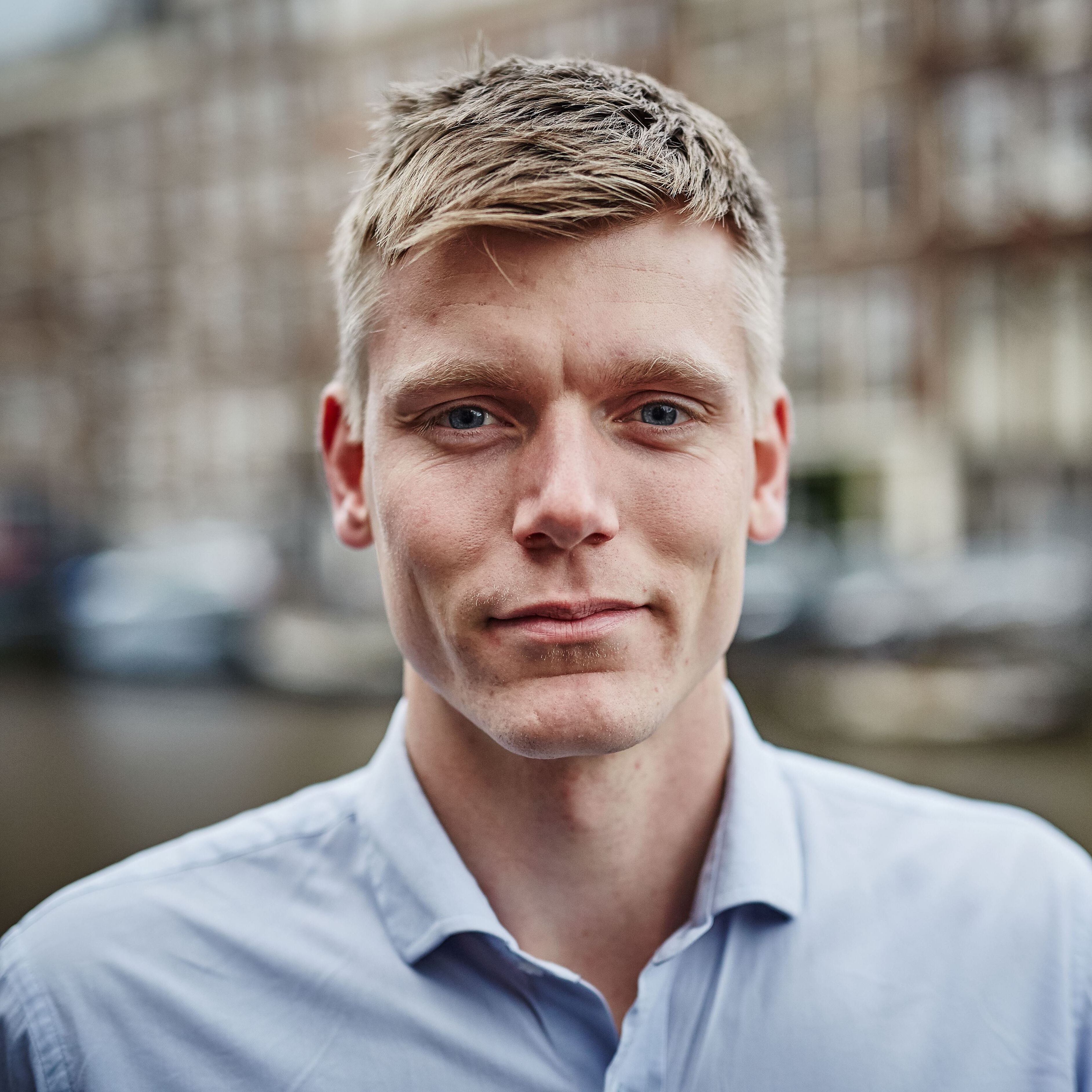 Penstable - a new way to invest for sustainability and impact
Niels is CEO & co-founder of Penstable, a Danish startup that specializes in sustainability and impact investments in the pension space.
Prior to founding, Niels worked for the Danish UN mission in New York, and the United Nations in Copenhagen. He holds a MSc in International Business and Politics from Copenhagen Business School.
At Founders of Tomorrow, Niels will talk about the importance of investment for sustainability and new ways of creating impact.
Music, Presense, Creativity and Collaboration 
For more than two decades, Chris Minh Doky has consistently been one of the world's most sought after and renowned jazz soloists.
He is well known for his unique and innovative approach to his instrument, the double bass. His approach as a soloist, producer, orchestral director and artistic director has also made Chris Minh Doky a sought-after lecturer, both in the business sector, the public sector and in educational institutions and associations.
At Founders of Tomorrow, Chris will inspire the participants to understand what music can teach us about presence, creativity and collaboration.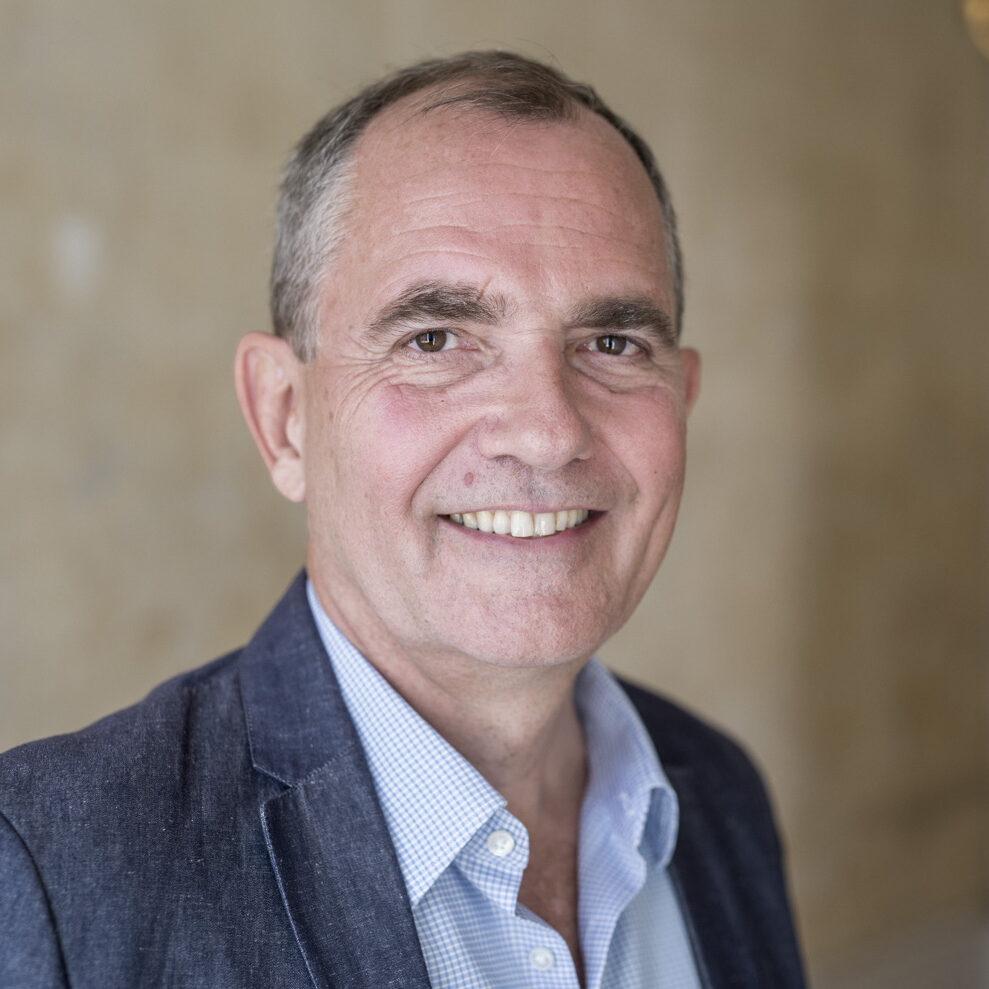 Insights on impact and financial sustainability
Jannick is the co-author of "Face the Future", co-founder of DareDisrupt and a speaker on exponential technologies and their impact on our future. He is an impact investor with passion in helping to release the potential of individuals and organisations to create greater impact and results through innovation, leadership and strategy development.
Jannick believes that startups can be an effective tool to health create positive change in the world – in a financially sustainable way. He has helped co-found and lead several startups, including DanEduc, FranklinCovey Nordic and Vigga.US.
At Founders of Tomorrow, Jannick will share his insights on impact investing, demonstrating impact and the interconnectedness of impact and financial sustainability of a startup venture.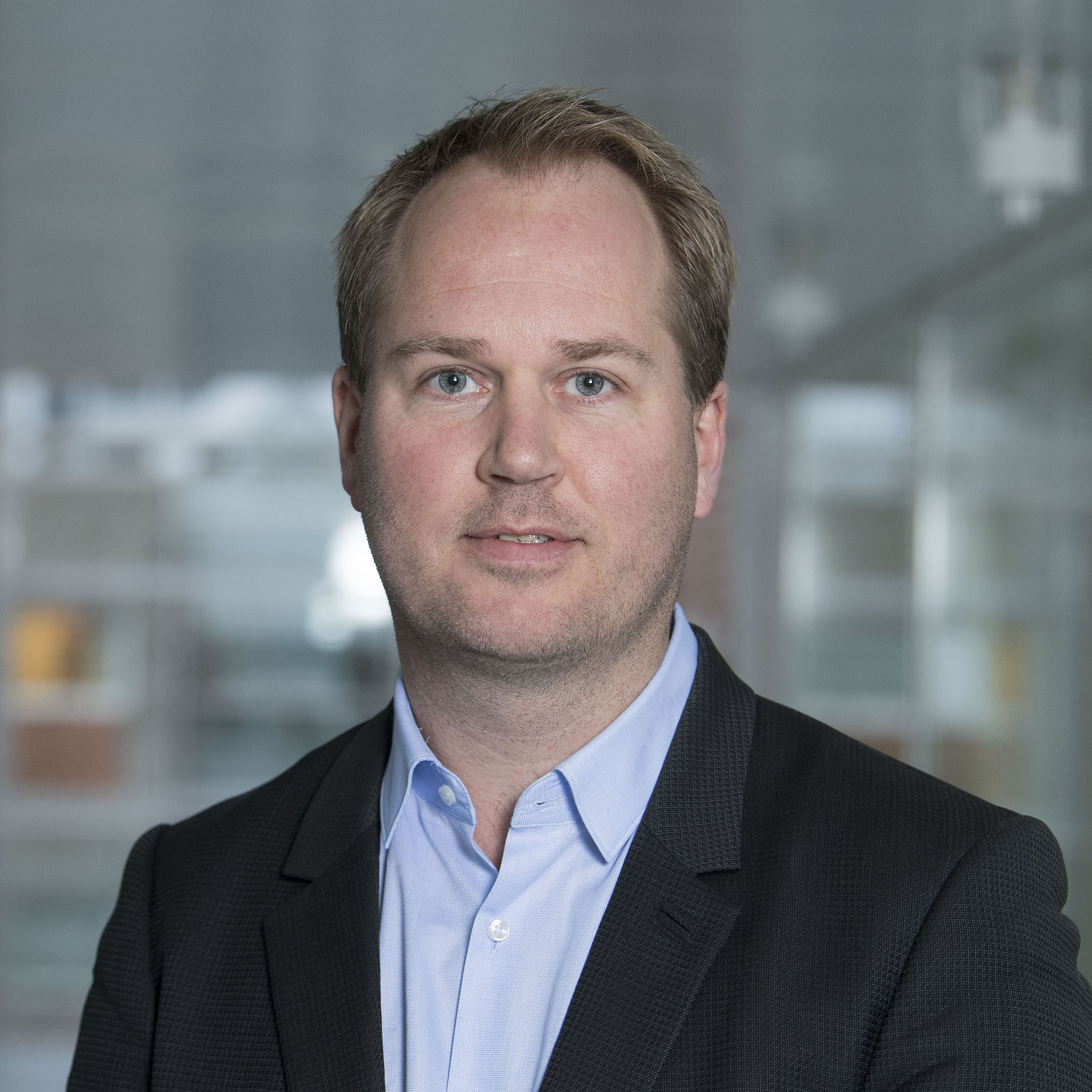 Robotics
Søren has more than 16 years of experience in working with Robotics. He holds a Ph.D. in Robotics and Artificial Intelligence from the Cognitive Computing Lab at Georgia Tech/Aalborg University.
Søren combines expert knowledge in robotics and artificial intelligence with innovation and business development. He is currently participating in a project developing autonomous service robots for way-finding tasks in airports, hospitals and other logistic hotspots. The project has been supported by the the Danish Innovation Fund with 13 millioner kroner.
At Founders of Tomorrow, Søren will take part in the Core Tech panel on Day 2, displaying state-of-the-art examples of robotics and artificial intelligence and discuss the impact the technology will have in the future. He will also illustrate how robotics open a range of new opportunities as well as share his insights on the ethical considerations and perspectives of the technology.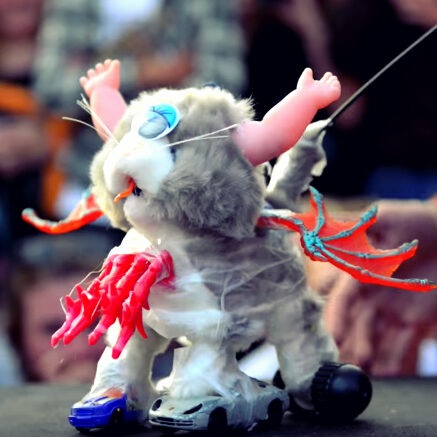 Hebocon: don't fear the fail
Hebocon
is a crappy robot workshop and tournament for anyone - even those without the actual technical skills to build robots. It is also for those who want a challenge. Each robot is fueled by their creators' imagination and skills to use a glue gun. Learning by doing is our mantra at Hebocon. During the session, you will learn the tools of prototyping and iterative design by jumping right into the action of building.
At Founders of Tomorrow the Hebocon workshop will help the participants to develop their ability to work with minimum viable products as a mindset in the iterative design process.